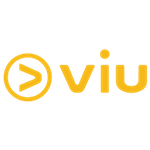 Finder is committed to editorial independence. While we receive compensation when you click links to partners, they do not influence our content.
Viu Indonesia: Price, features and content
With the best Asian content covered, it's pretty hard not to enjoy the Viu, but is it really worth the subscription fee?
Viu is all you need if you want to get instant access to the greatest entertainment from Korea, Japan, China, Thailand, Hong Kong and more. Even better, this streaming behemoth has tried its hand at its own exclusive content called "Viu Originals".
With Viu you can consume the most up-to-date programs from Asia, but in saying that you'll need to check content availability for your region as licensing rights mean it can vary. In most cases, with the more popular shows, they'll appear on Viu as soon as four hours after their premiere (and with subtitles no less). Speaking of subtitles, Viu only offers language choices based on the country you're from. These are English, Chinese (both simplified and traditional), Malay and Tamil.
Please note that as of October 2019 Viu is only available in the following countries: Indonesia, Hong Kong, Singapore, Thailand, the Philippines, the United Arab Emirates, Bahrain, Egypt, India, Kuwait, Malaysia, Oman, Qatar, Saudi Arabia, Myanmar, Jordan and South Africa.
How much does Viu cost?
Viu offers one tier of paid membership called Viu Premium that goes for IDR30,000. Technically speaking, Viu free members can still download videos to their mobile phones or tablets to watch offline, save videos, watch episodes and receive episode updates. But if you want to enjoy unlimited features such as ad-free streaming and unlimited downloads, you need to become a Viu Premium member.
Which devices are compatible with Viu?
Just log in to your account via Facebook on a laptop, Android or iOS smartphone or tablet and you will be able to catch your favourite Korean shows wherever and whenever. Viu even automatically detects the progress of your viewing and starts playing from where you stopped on another device.
Also, if your device supports mirror casting to your smart TV, you can project on to the big screen for the whole family to enjoy.
What content does Viu offer?
You'll get access to the full gamut of entertainment here, be it Korean dramas, movies or TV shows. There's also Thai, Hong Kong and Japanese movies and TV shows as well as Viu Original shows, plus music at your fingertips.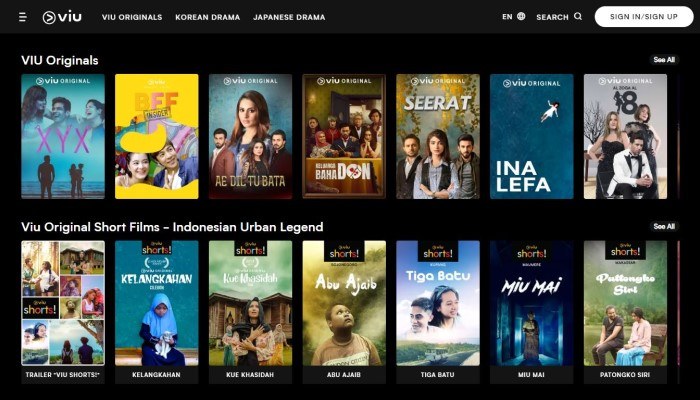 Indonesian viewers can enjoy newly released Korean TV shows like Stranger from Hell, Hotel Del Luna, Doctor John, At Eighteen and Class of Life. Indian drama enthusiasts will be thrilled with offerings like Social, No.1 Yaari with Rana, Gehraiyaan, Spotlight, Pelli Gola, Pill-A and What the Duck. For Hong Kong drama fans, you can look forward to releases like If Love Was Not Timeless, VR Exorcist, Lost in Shell, Detective Psycho and Next Exit.
Viu also offers a unique means for super fans to watch every show that a particular celebrity has been on. For example, you can obsessively watch the full body of work for talented actors like Song Joong-ki, Park Shin Ye, Kim Tae Hee, Song Hye Kyo, Ha Ji Won and Lee Min Ho to name but a few.
Does Viu offer a free trial?
Yes, but it requires you to sign up. New subscribers can get one free month's worth of Viu, after which point the paid version will automatically start charging to the credit card details entered. That said, there is no-lock-in contract here and you can simply end the trial before the cut-off date to avoid any unwanted fees.
How much data does Viu use?
All content on Viu is properly authorised and uses content delivery network (CDN) technology to deliver content to ensure stable streaming for the best viewing experience. Note: these are all rough estimates only. Your mileage may vary.
How does Viu compare?