Finder is committed to editorial independence. While we receive compensation when you click links to partners, they do not influence our content.
Netflix Indonesia: Price, features and content
Netflix has taken the country by storm but is it really your best option for on-demand video in Indonesia?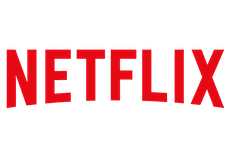 The biggest streaming service in the world needs no introduction but here's one anyway.
With humble beginnings as a DVD delivery service, Netflix essentially paved the way for streaming video-on-demand single-handedly. After a huge global launch in January 2016, the world's entertainment providers and media giants have tried to keep up.
With partnerships with companies like DreamWorks under its belt, Netflix is consistently rolling out high-quality original content for all tastes and ages. This consistent stream of quality originals is one thing but the company can attribute a big part of its success to innovative streaming technologies, like developing its own compression technology and toying with interactive television shows.
With that said, the company is far from perfect and might not necessarily be the best option for you. Read on for a deep-dive on Netflix plans and pricing and how it compares against the Indonesian competition.
How much does Netflix Indonesia cost?
For a limited time, Indonesians are invited to try Netflix for one month for free. If they choose to continue, service plans start at IDR109,000 for a single standard definition stream. There are no contracts with Netflix so you can cancel the service at any time, but until then your credit card that was used to sign up will automatically be charged each month.
There are three plans offered by Netflix that you can choose from: Basic, Standard and Premium. The one you pick will depend on the types of features you want with your Netflix subscription.
| | Basic | Standard | Premium |
| --- | --- | --- | --- |
| Monthly price | IDR109,000 | IDR139,000 | IDR169,000 |
| HD available | No | Yes | Yes |
| Ultra HD available | No | No | Yes |
| Simultaneous streams | 1 | 2 | 4 |
| Cancel anytime | Yes | Yes | Yes |
| Free trial | 1 month | 1 month | 1 month |
Source: Netflix Indonesia, updated 21 January 2019
How much content does Netflix Indonesia offer?
We monitor Netflix content additions and removals daily. At any given time, there tends to be at least 1,000+ TV shows and 3,000+ movies.
How does Netflix compare?
What is Netflix?
Back in 1997, Netflix changed the way movies were rented in the United States. Subscribers could view the company's selection of movies online, order what they wanted and have the DVD delivered to their mailbox. The customer would watch, pop the movie back in a pre-paid envelope and send it back to Netflix. In 1999 it introduced its customers to monthly subscriptions and stopped offering single rentals by 2000. This was the start of a movie rental concept with no due dates or late fees and unlimited rentals per month for a flat fee.
The business plan took a few years to catch on, but by 2003 Netflix posted its first profit of US$6.5 million. By 2005 Netflix was shipping a million DVDs out to subscribers daily from a stock of over 35,000 different film titles. Ten years after its introduction, Netflix had delivered its billionth DVD and was looking towards introducing video on-demand using the Internet.
Online streaming of video through Netflix turned the company from being one of the post office's biggest customers to being the largest source of Internet traffic in North America by 2010. By 2011 Netflix began to acquire content that would be exclusive to its service. Major blockbuster shows like House of Cards and Orange is the New Black put it on the map, while partnerships with Marvel for Daredevil, Jessica Jones, Luke Cage and Iron Fist expanded the audience. Now, Netflix is investing billions in original content for the coming years to cater to its rapidly growing international audience.
When did Netflix launch in Indonesia?
Netflix launched in Indonesia on January 2016. It has since grown to rival some of the bigger international TV and movie catalogues. The Netflix Indonesia launch was a part of Netflix global expansion to 130 new countries within the same year.
How much data will Netflix use?
This depends on what quality you're streaming Netflix at. Usage varies depending on whether you're streaming in SD, HD or 4K. Below is a guide to how much data Netflix will consume at each quality grade:
Low quality: 300MB/hour

Standard definition (SD): 700MB/hour

High definition (HD): 3GB/hour

4K/Ultra HD (UHD): 7GB/hour
More information on data usage
See which ISPs offer unmetered Netflix streaming
Check out comprehensive guide to speeding up your Netflix stream
More information on how much data Netflix uses
---
The international expansion of Netflix
Netflix began offering its video streaming services to Canada in September 2010, followed by a large expansion into Central and South America (and Mexico) in 2011. This proved to be very lucrative, especially in the Canadian market.
In the early part of 2015, Netflix entered the Australia and New Zealand video streaming markets, followed by Japan and Singapore later that year.
Then, at CES 2016, Netflix shocked the world by switching on in almost 200 different countries around the world. Currently, Netflix is available in every country around the globe except China, North Korea and Syria, and the disputed territory of Crimea, though the content libraries vary greatly. For a full rundown of what's available on Netflix around the globe, check our international Netflix TV and movie lists.
What devices are compatible with Netflix?
One appealing aspect that Netflix has over other video streaming providers is the number of devices you can use to access the movies and TV series. These include:
Netflix Indonesia FAQs
More guides on Finder