iflix Indonesia: Price, features and content
Partnering with the world's leading studios and content distributors, iflix offers a huge selection of TV shows and movies.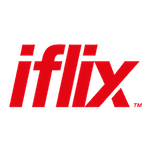 Founded in Malaysia back in 2014, iflix is an on-demand video streaming service offering a huge selection of entertainment from all over the globe. The service partners with the world's leading studios and content distributors, including Metro-Goldwyn-Mayer (MGM), Warner Bros., Disney, Paramount, Fox and Sony Pictures.
iflix officially established its presence in Indonesia in June 2016, initially through its partnership with IndiHome, a high-speed Internet provider and IPTV platform owned by Indonesia's state telco, Telkom Indonesia. This was then later followed by an expanded partnership with Indosat Ooredoo.
The iflix on-demand video platform offers 24/7 entertainment available for you to stream or download on any Internet-connected devices, wherever you want, whenever you want. If you're a couch potato and looking for an affordable streaming service similar to Netflix and Viu, you really ought to look into what iflix has to offer.
How much does iflix cost?
As a part of its revamp from the traditional subscription-only model, iflix offers its users two tiers of membership through its iflixFREE and iflixVIP offerings.
The ifixFREE membership, as obvious as its name, offers ad-supported free service with a handful of features. These include a curated movie of the day, promotional episodes and pilots from premium TV series and movies, premium short-form content, premium international and local TV series for free viewing and original programming.
If you want to take your streaming experience to the next level, you may consider upgrading your membership to ifixVIP. This subscription-only service includes ad-free premium access to hundreds of movies and TV shows from local and international studios.
ifixVIP lets you have your subscription on a "conventional" monthly basis, which will cost you Rp39,000/month or you have the option to choose for a daily plan at Rp1,900/day, a weekly plan at Rp9,900/week or even a yearly plan at Rp374,400/year.
Which devices are compatible with iflix?
You can enjoy iflix's vast selection of TV shows and movies on your desktop or laptop via iflix.com or on your tablet or mobile phone via the iflix app. You can download the app from the App Store or Google Play store for free.
What content does iflix offer?
iflix offers a huge library of your favourite local, regional and international TV shows and movies. All of them are grouped into categories, mostly based on genres, popularity and time of releases. This includes comedies, dramas, romance, action, animation, documentaries and live sport. There are also the iflix Originals and short-form iflix Snacks.

If you're into Korean dramas, the K-flix category includes newly added TV shows like Sweet Munchies, The World Of The Married, When The Weather Is Fine and Diary Of A Prosecutor. If you opt for school romance, you may binge-watch titles like 18 Again, My First Love, Beautiful Love and At Eighteen.
For localised content, the Indonesian category offers you popular TV shows like the iflix Originals Kisah Tanah Jawa: Merapi and Magic Hour: The Series. As for the movies, there are horror titles like Sajen and Kafir Bersekutu Dengan Setan or comedies like Orang Kaya Baru and Partikelir.
You can also find all kinds of fun stuff for your children under the "Kids" section. From cartoon shows to the latest animation movies, all content is of course appropriate for children aged 12 and under.
Does iflix offer a free trial?
No, iflix doesn't offer a free trial since the service allows you to watch almost anything. You just need to sign up for an account to get started. The best part is that you don't need to provide any payment details for this.
The service also offers its new members a 30-day VIP treatment. Once you sign up, you will get unlimited access to a vast selection of TV shows and movies, including premium access to hundreds of local and international entertainment options.
How does iflix compare?
iflix Indonesia FAQs
Read more on this topic