Finder is committed to editorial independence. While we receive compensation when you click links to partners, they do not influence our content.
Hindari Riba, Yuk Mengenal Kredit Tanpa Agunan Syariah
Butuh dana tambahan tetapi tidak mau ke bank konvensional karena menghindari riba? Kredit Tanpa Agunan (KTA) syariah bisa jadi alternatif yang lebih aman dan nyaman.
Skema keuangan syariah kini makin beragam, termasuk dalam hal pembiayaan. Perbankan dan Peer-to-Peer (P2P) lending pun kini sudah mulai menawarkan KTA berprinsip syariah, demi memenuhi tingginya permintaan dari nasabah. Sebagai produk keuangan yang tidak memerlukan agunan, prosesnya cepat, dan bisa digunakan untuk banyak kebutuhan, tidak heran jika KTA banyak dicari.
Lalu, prinsip syariah seperti apa yang diterapkan di KTA syariah? Perbedaan utama antara KTA syariah dengan KTA konvensional adalah akad yang digunakan ketika bertransaksi dengan pemberi pinjaman dan tidak ada bunga sebagai bentuk imbalan, yang sering dianggap sebagai riba sehingga haram.
Akad
Beberapa jenis akad yang biasanya digunakan untuk KTA syariah, yaitu:
– Murabahah
Akad murabahah adalah akad jual beli. Artinya, pihak pemberi pinjaman membelikan barang atau jasa yang diperlukan oleh si peminjam. Setelah itu, pihak peminjam mengangsur biaya pembelian barang atau jasa tersebut, dengan ditambah oleh margin tadi.
– Ijarah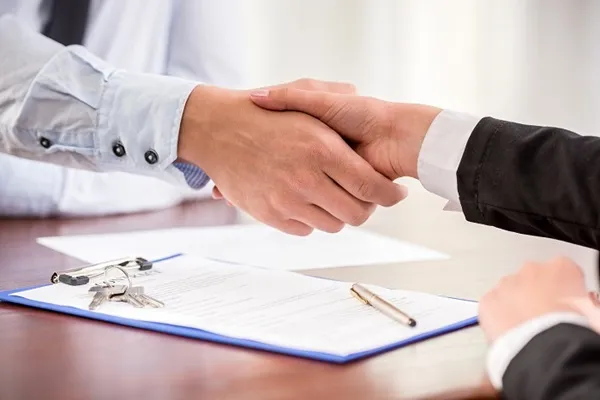 Ijarah adalah pemindahan hak guna suatu barang dengan pembayaran biaya sewa tanpa diikuti oleh pemindahan kepemilihan atas barang tersebut. Dengan demikian, lewat akad ini, satu pihak menyewakan suatu barang atau aset kepada pihak lain berdasarkan harga dan periode sewa yang disepakati.
– Wakalah
Wakalah berarti pelimpahan kekuasaan oleh satu pihak kepada pihak lain. Dalam akad wakalah, ada perjanjian yang isinya kesepakatan pelimpahan kekuasaan atas suatu hal dalam batas waktu tertentu.
Kemudian, yang dimaksud dengan tidak ada bunga bukan berarti tidak ada imbal hasil yang diterima pihak bank atau P2P lending, alias pinjaman online (pinjol). Tapi, bentuknya adalah bagi hasil yang menunjukkan diterapkannya sistem kemitraan. Inilah yang membuatnya bebas riba.
(Baca:
10 Pinjaman Syariah Online Bebas Riba, Terdaftar OJK)
Tujuan Pinjaman
KTA syariah juga hanya ditujukan untuk tujuan konsumtif ataupun produktif yang halal. Oleh karena itu, KTA syariah mensyaratkan calon peminjam untuk menyampaikan tujuan pinjamannya dengan spesifik. Dana yang diperoleh pun bisa digunakan untuk menunaikan ibadah atau bahkan berwisata halal, selain untuk biaya pendidikan atau renovasi rumah misalnya.
Bahkan, beberapa skema KTA syariah di perbankan dan pinjol mengharuskan nasabah untuk memesan lebih dulu barang atau jasa yang diinginkan sebelum dapat mencairkan dana. Nasabah kemudian menyerahkan formulir pemesanan atau invoice (tagihan)kepada pihak bank atau pinjol untuk diverifikasi, baru lah dana dicairkan.
Ada pula P2P lending yang hanya memberikan pembiayaan bagi nasabah yang membeli barang atau jasa di merchant tertentu yang bekerja sama dengan pinjol tersebut.
Keuntungan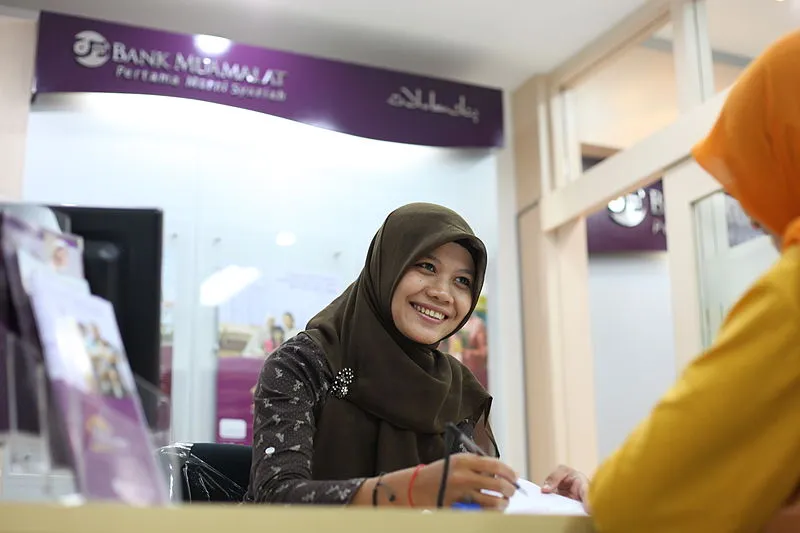 Selain lebih aman dan nyaman bagi kamu yang menghindari bunga, KTA syariah juga memiliki beberapa keuntungan lainnya:
1. Halal
Karena menggunakan prinsip syariah, yang diawasi oleh Otoritas Jasa Keuangan (OJK) dan memenuhi ketentuan Dewan Syariah Nasional (DSN) Majelis Ulama Indonesia (MUI), maka KTA syariah dijamin halal.
2. Persyaratan dan fasilitas sama dengan institusi keuangan konvensional
Persyaratan aplikasi KTA syariah sama saja dengan KTA konvensional. Demikian juga dengan fasilitas yang diterima nasabah. Untuk di bank misalnya, nasabah akan mendapat fasilitas internet banking, kemudahan pembayaran angsuran, dan sebagainya.
(Baca:
Takut Riba? Pinjaman KTA Syariah Bisa Jadi Alternatif)
3. Zakat
Dalam KTA syariah, nasabah juga mendapat akses langsung untuk berzakat. Dari setiap keuntungan yang diperoleh bank atau pinjol, 2,5% di antaranya langsung disalurkan untuk zakat.
Beberapa bank yang menyediakan KTA syariah adalah CIMB Niaga, Bank Permata, dan BRI Syariah. Untuk pinjol, beberapa yang menawarkan produk ini adalah Duha Syariah dan Danakoo.
Nominal dana yang dapat diterima dari bank bisa mencapai Rp 200 juta-Rp 300 juta, sedangkan untuk pinjol antara Rp 1 juta-Rp 20 juta. Besaran imbal hasilnya berkisar 1%-3% per bulan, tidak berbeda dengan KTA konvensional.
Secara umum, KTA syariah terlihat sama saja dengan KTA konvensional. Tapi, prinsip yang digunakan bisa membuat nasabahnya lebih tenang dunia dan akhirat. Tertarik meminjam KTA syariah?