Finder is committed to editorial independence. While we receive compensation when you click links to partners, they do not influence our content.
Ethereum (ETH) price prediction 2022
Ethereum to be worth US$17,810 by 2025.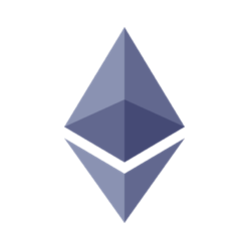 $1,328.55
The world's second-largest cryptocurrency after Bitcoin (BTC) in terms of market capitalization, Ethereum has attracted plenty of attention around the world. As awareness of the coin grows, speculation around its potential increases along with it. So we asked our panel of 42 cryptocurrency experts what's in store for the coin.
Disclaimer: This information should not be interpreted as an endorsement of cryptocurrency or any specific provider, service or offering. It is not a recommendation to trade.
Ethereum price predictions for 2021
The price of Ethereum is expected to be at US$4,596 per ETH by 31 December 2021, according to the average forecast from the 27 out of 42 experts on Finder's panel who gave their price predictions. This value is 240% higher than the panel's end-of-2021 prediction from back in December 2020, but it's about the same as its end-of-2021 prediction from April this year (US$4,512).
Allnodes CEO and founder Konstantin Boyko-Romanovsky gives an above average EOY prediction of US$5,000 and says that ETH's move to a proof-of-stake model is just one driver behind the coin's price.
"Upgrading to a deflationary type of asset, Level 2 networks, institutional adoption, mass utilisation, DeFi and dapps' continuous development and rise are all contributing factors to Ethereum's future price appreciation," he says.
University of Saskatchewan PhD candidate Ajay Shrestha says that ETH will be worth US$3,500 by the end of 2021, claiming that "the success of the ETH depends upon how well the ETH community proposes and accepts the scalability solutions."
"The ETH community seems to be the most active of all, and that surely aids in the continuous development further along the road," he continues.
Ethereum price predictions for 2025 and 2030
While ETH is expected to increase only slightly this year, the panel is far more bullish on its medium- and long-term forecasts. By December 2025, panellists predict that the price of Ethereum will go up to US$17,810 – almost 4 times the expected valuation for the end of 2021.
By December 2030, the price of ETH is expected to skyrocket to US$71,763 per ETH. However, this prediction is skewed by outliers: When we look at the median prediction, the forecast price of ETH by 2030 drops to US$20,000.
Trade the Chain co-founder Ryan Gorman is among the most bullish on the long-term future of ETH and predicts that the coin will be priced at US$100,000 by December 2030. According to Gorman, rapid growth is in the cards for ETH:
"DeFi projects and other applications we have not yet even considered will continue to be built on the Ethereum blockchain and see rapid growth. This will, in turn, lead to ETH eventually overtaking Bitcoin as the world's most valuable crypto asset."
On the flipside, Decred International Operations Lead Jonathan Zeppettini predicts that ETH will grow from US$2,500 at EOY to US$10,000 by December 2025, before plummeting to just US$100 per ETH by December 2030.
"While medium-term, it would not surprise me if Ethereum outperformed the market, the current uses of ETH, such as ICOs, NFTs and DeFi, are mostly novelties that are unlikely to be the types of 'killer apps' that are needed to bring smart contracts mainstream," he says. "It seems doubtful that Ethereum will be able to maintain its first-mover advantage here. In fact, it's debatable that these types of applications even need to interact with the base layer of a blockchain.
The flippening: When will ETH overtake BTC by market cap?
The time when ETH will overtake BTC as the biggest currency by market cap will come, according to the majority (68%, or 27 of 40) of Finder's panel. Not only that, but 58% of panellists say that "the flippening" could happen within the next 5 years.
RealFevr head of Blockchain Pedro Febrero is the one panellist who believes it could happen as soon as this year, but he doesn't think it will be permanent.
"The flippening will happen, although momentarily," he says, adding, "just like other altcoins will flip ETH."
Token Metrics senior cryptocurrency investment analyst Forrest Przybysz believes that ETH will surpass BTC's market cap next year, as ETH's move to PoS will turn it into a better store of value.
"Ethereum's move to proof-of-stake later this year or early 2022 will result in Ethereum's supply becoming deflationary and will be equivalent to multiple Bitcoin halvings, in terms of supply restriction," Przybysz explains. "This will make it a better store of value than Bitcoin, in addition to all the utility it provides that Bitcoin does not have."
University of Western Australia Associate Professor of Finance Lee Smales says the usefulness of ETH will inevitably lead to it surpassing BTC's market cap:
"Fundamentally, Ethereum is more 'useful' and so has greater utility than Bitcoin. Ultimately, this should lead to its value exceeding that of Bitcoin."
An additional 10% of the panel think it may take longer for the flippening to happen – potentially not until 2040 and beyond. However, a third (33%) of the panellists, including Trade the Chain research analyst Nicholas Mancini, don't think the market cap of Ethereum will ever surpass BTC's.
"We believe Bitcoin will always reign king, but Ethereum will continue to grow market share until Bitcoin's next major market cycle to 9 figures and higher," Mancini says.
Banz Capital CEO John Iadeluca agrees that ETH's market cap will never exceed that of BTC's:
"Ethereum will most likely eventually become more widely transacted than Bitcoin, but I do not see any scenario where Ethereum becomes worth more than Bitcoin."
When will ETH be more widely transacted than BTC?
Not only is ETH expected to be the biggest currency by market cap, but it's also set to be more widely transacted than Bitcoin, according to the overwhelming majority (93%) of Finder's panel.
Over a third (38%) of panellists say that ETH will become more widely transacted than BTC within the year, 10% say this will happen by 2022 and a further 8% say that it won't be until 2030.
However, a small minority (8%) think otherwise and believe that ETH will never be more widely transacted than BTC.
CoinSmart CEO Justin Hartzman thinks that ETH will be more heavily transacted than BTC before it exceeds BTC by market cap, if that ever happens.
"I am not sure about whether Ethereum will flip Bitcoin, but it will definitely be more widely transacted," says Hartzman. "People don't like transacting with BTC, since it's more of a store of value. Ethereum, on the other hand, has built a full-on multibillion dollar ecosystem, so the frequency of ETH transactions is definitely going to be a lot more."
CoinFlip founder and chief advisor Daniel Polotsky predicts that ETH will be widely transacted by 2030 and says that it all boils down to whether ETH will have the same storage and trust found in BTC:
"If the Ethereum blockchain is trusted, used frequently by hodlers and has a killer dapp ecosystem, then not only does it make Bitcoin somewhat redundant, but it also can do a whole lot of things that Bitcoin can't."
Thomson Reuters technologist and futurist Joseph Raczynski thinks that ETH will inevitably be more widely transacted than BTC, as it presents far more use cases than the latter.
"Since Ethereum is an ecosystem of both money and asset ownership – i.e. a platform for the world's interactions of everything of value – it will naturally have far more transactions very soon," says Raczynski.
Does proof-of-stake give ETH an edge over BTC?
With Ethereum poised to out-transact and out-market cap Bitcoin, we also asked about the fundamental differences in Ethereum's network that could give it an edge over Bitcoin.
71% of panellists say that Ethereum moving to a proof-of-stake (PoS) model will give it an edge over Bitcoin.
Nearly a quarter (24%) of panellists believe PoS will give ETH a big edge over BTC, a third (34%) say it will be a moderate edge and a tenth (12%) say it will only be a marginal edge. However, nearly a quarter (24%) say PoS will not give ETH any edge, while 5% remain uncertain.
It's interesting to note that while most panellists think that ETH will have an edge over BTC due to PoS, the majority (55%) of the panel doesn't think BTC should move to a PoS model either.
Arcane Crypto analyst Vetle Lunde, who doesn't believe PoS will give ETH or Bitcoin an edge, says PoS is appealing but also comes at a cost:
"First of all, the connection between the physical and digital value is removed. Secondly, it could lead to more centralisation, where large holders gain more power on the network, in addition to earning coins in the process.
"These coins are earned at negligent costs compared to those of proof-of-work, which could lead the rich holders to becoming richer without any real incentives to sell. The rich get richer and gain more power."
Learn more about what the panellists have to say about Bitcoin
Retaining DeFi dominance
Ethereum is expected to retain its DeFi dominance in the long run, according to more than half (56%) of the panellists. On the other hand, less than a fifth (17%) say that ETH will eventually lose its dominance, while over a quarter (27%) are uncertain.
Of the coins likely to overthrow ETH, 15% of our panel says it will be Solana, while 10% say it will be Polkadot, 8% Cardano and 3% Tezos. Interestingly, half (51%) of the panel who responded to this question say that no coin will overthrow ETH. It suggests that another coin may eat into ETH's market share without overthrowing its dominance entirely.
CoinGecko co-founder Bobby Ong is among the majority who doesn't think any coin will overthrow ETH. According to Ong, ETH killers need strong propositions to beat ETH:
"Many of the other chains are looking to just be ETH killers. There needs to be a stronger proposition than just trying to beat a Layer 1 solution by being cheaper and faster, because Ethereum will solve these problems soon too. Other Layer 1 chains would have to find unique use cases to stand a chance at succeeding."
Lunde and Mancini both say that ETH will retain its dominance, but that if one coin will overthrow ETH, it's Solana.
Mancini says that as long as ETH's co-founder balances the network's values and goals with its participants, ETH will be around for the long run:
"Ethereum will continue with the Lindy effect as long as Vitalik is able to balance the network participants with the values and goals of the network itself. The assets that work with Ethereum will be the ones that have the best chance to usurp it (SOL), not the ones who work against it (ADA)"
Lunde continues:
"I believe ETH will retain its DeFi dominance due to the first-mover advantage, and also a stronger decentralisation than its alternatives.
"If any protocol were to overtake Ethereum's position in DeFi, I'd bet on Solana, but I believe Ethereum will maintain its position."
Ethereum's competition
In the crowded cryptocurrency market, Ethereum will also face competition from a variety of other blockchain projects. The performance and development of those competitors could have positive or negative implications for the value of ETH.
Some of Ethereum's main competitors include:
Bitcoin (BTC). While bitcoin and Ethereum serve two fairly different functions, the two are often compared to one another due to the fact that they are the world's two largest cryptocurrencies. It's also worth pointing out that the price performance of bitcoin has often had a significant effect on the value of other cryptocurrencies.
Ethereum Classic (ETC). This open-source blockchain platform is actually based on the original Ethereum code and was born in 2016 following the infamous The DAO hack and a subsequent disagreement among the Ethereum community.
NEO (NEO). Often referred to as the Ethereum of China, NEO is a blockchain platform for the development of digital assets and smart contracts. It's also one of the world's top 10 cryptocurrencies in terms of market cap.
Stratis (STRAT). A software platform written in C# and .Net, Stratis aims to offer a blockchain integration solution for businesses.
Lisk (LSK). Based on JavaScript, Lisk aims to make it simple for developers to build and deploy blockchain applications.
EOS (EOS). Designed as a platform for the creation of scalable dapps, EOS aims to offer a user-friendly interface that provides ease of accessibility to blockchain technology for everyone. It also regularly features in a list of the top 10 cryptocurrencies by market cap.
Waves (WAVES). Waves is a blockchain platform that allows its users to issue their own cryptocurrencies and build applications.
Buy, sell or hodl?
Now is the right time to buy ETH, according to the majority (63%) of Finder's panel. Meanwhile, 27% say it's time to hodl, while just 10% say now is the time to sell.
Brighton Business School senior lecturer Paul Levy is part of the majority who say it's time to buy ETH, predicting that the coin will undergo significant growth compared to BTC. He says this is due to "reputational and potential innovation taking place in energy efficiency."
Iadeluca says you should hold onto your ETH, as its value proposition may grow steadily:
"While the rate of growth in Ethereum's price will begin to slow, its 10-year value proposition will continue to grow steadily, despite necessary periods of decline."
Meanwhile, University of Canberra senior lecturer John Hawkins is with the minority who say it's time to sell, stating that ETH is just a "speculative bubble and will get dragged down by Bitcoin."
What could drive Ethereum's growth?
Use cases. Ethereum's supporters have pointed to its many potential real-world use cases as factors that could drive growth. The platform allows developers to build and deploy dapps across a diverse range of industries, including everything from shipping and logistics to token systems, banking, file storage and reputation systems.
Dapps. There is already a large number of dapps that have been built and deployed on the Ethereum network. These include worldwide supercomputer Golem, prediction markets tool Augur, exchange and payment platform OmiseGo and decentralised cloud platform Storj. The success (or otherwise) of such dapps will be an important factor determining ETH's price, as will the creation of new applications on the platform. Not only can they add to the credibility of the Ethereum platform, but there's also the fact that creating and deploying dapps requires the purchasing of ETH.
ICO popularity. The Ethereum platform is a popular choice for startups launching ICOs, many of which allow users to purchase new tokens using ETH, potentially increasing demand for ETH.
Accessibility. Ethereum is the world's second-most traded digital currency and is easily available on a wide range of crypto exchanges. This makes it easy for investors to access and increases Ethereum's credibility in the eyes of those outside the crypto community.
Casper and other upgrades. At some stage in 2018 or 2019, Ethereum will shift from a Proof of Work to a Proof of Stake model under the Casper upgrade. It will also implement other solutions designed to make the network more scalable, such as "sharding" (explained further down this page). If these upgrades achieve the desired results, this could help Ethereum to continue to grow by better equipping it to handle increased transaction volume.
Commercial partnerships. The Enterprise Ethereum Alliance aims to connect Fortune 500 enterprises, startups, academics and technology vendors with Ethereum subject matter experts. Its list of members includes a host of big names, including Microsoft, BP, JP Morgan, ING, Intel, Credit Suisse and Santander.
Supply. There is no cap on the total supply of Ethereum, with a maximum annual issuance of the currency of 18 million ETH per year. This means ETH's relative rate of inflation decreases every year and is designed to eventually stabilise and reach an equilibrium. However, the annual issuance rate following the implementation of the Casper update is expected to be much lower.
What could hold Ethereum back?
Competitors. Ethereum will face competition from an increasing number of alternative smart contract platforms in coming times. Ethereum Classic (ETC), NEO (NEO), Stratis (STRAT), Lisk (LSK) and Waves (WAVES) are just some of the competitors you'll need to consider when comparing platforms.
Scaling issues. While Ethereum's popularity is a good thing for its proponents, it has also produced a range of problems as the platform has struggled to cope with increased traffic. This has caused slower transaction times and higher processing fees, though there are plans in place to overcome these obstacles.
Smart contract security concerns. Vulnerabilities in the code of Ethereum smart contracts have led to several incidences of hacking, so security will be an ongoing concern for anyone using the platform moving forward.
Increased regulation. Reports of threatened crackdowns on cryptocurrencies by governments around the world could potentially have a negative impact on the price of all digital currencies.
Dodgy ICOs. Some critics have suggested that the launch of unsuccessful or scammy ICOs on Ethereum could affect public perception of the platform and negatively impact on its widespread adoption.
What's coming up in Ethereum's roadmap
To get a better idea of what the future holds for Ethereum, we also need to take a look at the projects and upgrades scheduled for completion in the Ethereum roadmap.
Perhaps the biggest update due to arrive at some stage in 2018-2019 is Ethereum's switch from a Proof of Work platform to a Proof of Stake algorithm. Known as Casper, this update aims to improve transaction processing times and reduce transaction fees on the Ethereum network.
It will also make Ethereum miners redundant and replace them with "stakers". These users will stake their ETH tokens in special wallets and receive dividends from network fees based on how much ETH they stake.
However, Casper is still in development, so whether or not it achieves its aims remains to be seen.
There are also a couple of other key updates planned for the future. Speaking at BeyondBlock Taipei in November 2017, Ethereum inventor and co-founder Vitalik Buterin outlined his vision for the future of Ethereum. As well as the shift to Proof of Stake, Buterin mentioned other improvements scheduled for the Ethereum network, including:
Sharding. This process involves dividing the blockchain into several smaller component networks, allowing transactions to be processed in parallel and therefore designed to increase Ethereum's processing speed.
Smart contract security. In order to address security concerns surrounding smart contracts, Buterin announced that Ethereum will eventually introduce formal verification for smart contracts. A new smart-contract programming language, Viper, is also being developed to allow for the creation of safer applications.
Beyond 2022: What does the future hold for Ethereum?
In the next 12 months, the main focus for Ethereum will be on solving the problem of scalability. If this can be successfully achieved, the project is well placed to seek out further growth opportunities in the future. Having earned itself a strong position in the crypto sphere thanks to the many potential real-world uses for its technology, not to mention partnerships with some big players in the corporate world, Ethereum looks like a digital currency with plenty of potential.
However, whether or not those scaling issues can be overcome remains to be seen, while there's also the fact that there are plenty of alternative smart contract platforms that will battle Ethereum for market share. Ongoing upgrades and continuing development are needed to help the platform rise to the challenge thrown down by the competition.
Bottom line
Cryptocurrencies are complex and highly speculative, and buying any form of digital currency comes with a high level of risk. It's essential to understand and appreciate those risks before making any purchases.
Ethereum's myriad potential use cases in the real world make it a project many are watching with great interest, and the battle to solve scalability issues to improve transaction speeds and lower fees will be crucial.
Competition from other projects could also play a part, though at the aforementioned Taipei blockchain conference in November 2017, Ethereum's co-founder Vitalik Buterin seemed unconcerned about potential threats from competitors, saying, "The Ethereum killer is Ethereum, the Ethereum of China is Ethereum, the Ethereum of Taiwan is Ethereum… 2.0."
Whether this statement holds true or not remains to be seen.
Meet our panel
Panelist

Panelist

Panelist

Sagi Bakshi, CEO, Coinmama
Kate Baucherel, Digital Strategist, Galia Digital
Sarah Bergstrand, COO, BitBull Capital
Konstantin Boyko-Romanovsky, CEO & Founder, Allnodes
Jeremy Cheah, Associate Professor of Cryptofinance and Digital Investment, Nottingham Trent University
Justin Chuh, Senior Trader, Wave Financial
Paul J. Ennis, Lecturer/Assistant Professor, University College Dublin
Pedro Febrero, Head of Blockchain, RealFevr
Josh Fraser, Founder, Origin Protocol
Martin Fröhler, CEO, Morpher
Martin Gaspar, Research Analyst, CrossTower
Ryan Gorman, Co-founder, Trade The Chain
James Harris, Director, CryptoCompare
Justin Hartzman, CEO, CoinSmart
John Hawkins, Senior lecturer, University of Canberra
Julian Hosp, CEO, Cake DeFi
John Iadeluca, CEO, Banz Capital
Sukhi Jutla, COO, MarketOrders
David Klinger, Founder, Coteries Corporation
Paul Levy, Senior Lecturer, Brighton Business School
Vetle Lunde, Analyst, Arcane Crypto
Nicholas Mancini, Research Analyst, Trade The Chain
Desmond Marshall, MD, Rouge International & Rouge Ventures
Alex Mashinsky, CEO, Celsius Network
Bobby Ong, Co-founder, CoinGecko
Daniel Polotsky, Founder/Chief Advisor, CoinFlip
Forrest Przybysz, Senior Cryptocurrency Investment Analyst, Token Metrics
Joseph Raczynski, Technologist & Futurist, Thomson Reuters
Dr Iwa Salami, Senior Lecturer in FinTech Regulation, University of East London
Fred Schebesta, co-founder, Finder
Xavier Segura, General Partner, Morgan Creek Digital
Avinash Shekhar, Co-CEO, ZebPay
Matthew Shillito, Lecturer in Law, University of Liverpool
Ajay Shrestha, PhD Candidate, University of Saskatchewan
Lee Smales, Associate Professor of Finance, University of Western Australia
Elvira Sojli, Associate Professor, University of New South Wales
Aleks Svetski, CEO, Amber
Simon Trimborn, Assistant Professor, City University of Hong Kong
Jean-Philippe Vergne, Associate Professor, UCL School of Management
Sathvik Vishwanath, CEO, Unocoin Technologies Private Limited
Imran Yusof, FX/Crypto Market Strategist, Quantum Economics
Jonathan Zeppettini, International Operations Lead, Decred
---
Images: Shutterstock
Disclaimer: Cryptocurrencies are speculative, complex and involve significant risks – they are highly volatile and sensitive to secondary activity. Performance is unpredictable and past performance is no guarantee of future performance. Consider your own circumstances, and obtain your own advice, before relying on this information. You should also verify the nature of any product or service (including its legal status and relevant regulatory requirements) and consult the relevant Regulators' websites before making any decision. Finder, or the author, may have holdings in the cryptocurrencies discussed.