Finder is committed to editorial independence. While we receive compensation when you click links to partners, they do not influence our content.
Dana Darurat itu Penting! Ini Cara dan Tempat Menyiapkannya
Dana darurat ibarat ban serep mobil yang wajib ada dan dibawa ke mana pun saat pergi. Ketika ban mobil kempes atau bocor di tengah jalan, ban serep dapat menggantikannya sehingga mobil tetap bisa berjalan.
Ban serep juga umumnya diikat kuat-kuat di mobil bagian belakang. Tujuannya, agar ban serep dapat menjadi bumper tambahan. Saat terjadi tabrakan dari arah belakang, kerusakan yang terjadi bisa diminimalkan.
Kira-kira, begitulah fungsi dana darurat. Saat terjadi kejadian tak terduga yang butuh dana ekstra dalam jumlah besar. Misalnya, PHK atau renovasi rumah akibat banjir.
Dana darurat bisa diandalkan sehingga kondisi keuangan tidak gampang goyah.
Tak perlu tergoda tawaran pinjaman online. Terjerat utang dengan bunga melambung pun bisa terhindarkan.
Singkat kata, punya dana darurat itu wajib. Tak bisa ditawar-tawar lagi. Terutama, kalau ingin kondisi keuangan tetap sehat.
Pertanyaannya, berapa besar dana darurat yang diperlukan dan bagaimana cara menyiapkannya? Untuk tahu jawabannya, mari simak ulasannya berikut ini.
Cara menyiapkan dana darurat
Ada dua langkah utama dalam menyiapkan dana darurat. Pertama, kamu perlu menentukan terlebih dulu target jumlah dana darurat yang diperlukan. Kemudian, pilih lokasi penempatan dana darurat yang tepat.
1. Berapa jumlah dana darurat yang harus disiapkan?
Ada yang bilang jumlah dana darurat sebaiknya tiga kali pengeluaran bulanan. Ada yang bilang empat kali penghasilan bulanan jauh lebih aman.
Mana yang benar? Sebetulnya, tak ada angka pasti dalam menentukan jumlah dana darurat.
Ibu A bisa saja membutuhkan dana darurat sebesar Rp 400 juta, sementara Bapak B hanya perlu menyiapkan dana darurat sebesar Rp 50 juta.
Sebab, bisa saja profesi, kebutuhan, sampai lifestyle Ibu A memerlukan pengeluaran yang tinggi tiap bulannya.
Sementara Bapak B belum memiliki tanggungan dan pengeluarannya per bulan kurang dari Rp 2 juta. Alhasil, dana darurat di bawah Rp 100 juta dirasa sudah cukup.
Sekalipun tak ada rumus pasti dalam menentukan jumlah dana darurat, beberapa konsultan keuangan menyarankan sebaiknya jumlah dana darurat berkisar antara 6-12 kali pengeluaran.
Mengapa tidak lebih besar dari 12 kali pengeluaran? Sebab, dana darurat merupakan uang dingin alias uang nganggur, akan lebih bijak jika sisa dana dialokasikan ke instrumen investasi atau bisnis lain yang lebih menguntungkan.
(Baca:
7 Cara Mengatur Keuangan ala Miliarder Dunia)
2. Di mana menyimpan dana darurat?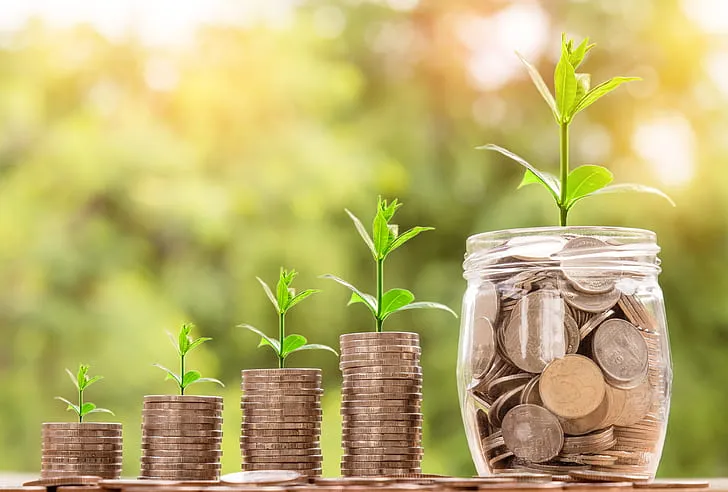 Setelah menentukan target dana darurat, selanjutnya tentukan lokasi penempatan dana darurat.
Sebetulnya, tak ada instrumen khusus untuk menyimpan dana darurat. Asalkan, instrumen tersebut dapat dicairkan dalam waktu singkat tapi tidak mudah ditarik sewaktu-waktu.
Seperti namanya, dana darurat diperlukan saat situasi darurat alias keadaan tak terduga yang butuh penanganan segera. Jika dana darurat sulit dicairkan dan ujung-ujungnya menggunakan pos keuangan lain atau bahkan sampai berutang, ya sama saja bohong.
Di sisi lain, dana darurat sebaiknya ditempatkan di instrumen yang tidak mudah ditarik sewaktu-waktu. Tujuannya, agar dana darurat tidak mudah "diganggu" oleh keperluan yang tidak sebetulnya darurat.
Atas dasar dua kriteria tersebut, instrumen investasi properti yang sulit dicairkan dalam waktu singkat, tentu tak layak dipilih buat penempatan dana darurat. Begitu pula dengan tabungan rekening biasa yang dananya bisa dengan mudah ditarik di mesin ATM.
Ada banyak pilihan lain yang lebih tepat buat menyimpan dana darurat. Berikut ini di antaranya,
–Tabungan berjangka
Tabungan berjangka atau tabungan berencana adalah jenis tabungan yang mensyaratkan setoran rutin dalam jangka waktu tertentu. Bunganya sedikit lebih tinggi dibandingkan tabungan biasa.
Tabungan ini biasanya dibuka untuk tujuan yang spesifik di masa mendatang. Misalnya, tabungan dana pendidikan, tabungan dana pernikahan, dan sebagainya.
Meski begitu tabungan ini bisa diandalkan untuk dana darurat karena penarikan dana tabungan bisa ditarik sebelum jatuh tempo. Memang kamu bakal kena denda, tapi biasanya tidak terlalu besar dibandingkan bunga yang diterima.
– Deposito
Deposito adalah tabungan yang disimpan dalam waktu tertentu. Bunganya lebih tinggi dari tabungan biasa maupun tabungan berjangka.
Tapi, kamu harus rela "mengunci" dana dalam periode tertentu jika ingin mendapatkan bunga. Periodenya mulai dari tiga sampai satu tahun.
Oleh sebab itu, tentukan periode deposito secara hati-hati. Jangan terlalu lama karena khawatir dana diperlukan dalam waktu dekat, tapi juga jangan terlalu singkat juga karena khawatir dana jadi terpakai untuk kebutuhan yang tidak penting.
(Baca:
Cara Menghitung Bunga Deposito Secara Sederhana)
– Reksadana pasar uang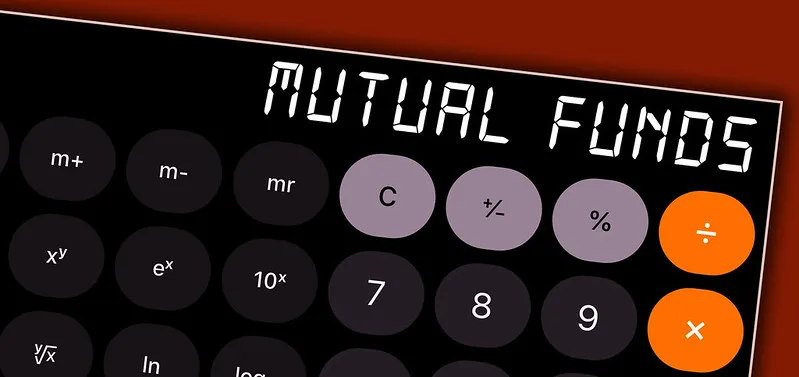 Jika ingin return yang lebih tinggi, kamu bisa mencoba reksadana pasar uang. Instrumen investasi satu ini cocok buat kamu yang masih pemula sebab dana yang kamu punya bakal dikelola oleh manajer investasi.
Selain itu, dana di reksadana pasar uang bisa dicairkan dalam waktu singkat, maksimal tiga hari kerja setelah pengajuan.
–Tabungan emas
Tabungan emas sama halnya seperti menabung biasa. Sama-sama dilakukan secara rutin. Bedanya, uang yang disetorkan setiap bulan digunakan untuk membeli emas.
Tenang, kamu tidak perlu menyimpan emas yang dibeli karena emas disimpan oleh pengelola tabungan emas. Tapi jika ingin mendapatkan fisik emas, kamu bisa meminta pengelola untuk mencetak emas.
Pencairan dana pada tabungan emas dapat dilakukan dengan mudah. Caranya, dengan menjual kembali ke pengelola.
Saat ini ada dua penyelenggara tabungan emas, yaitu PT Antam dan Pegadaian. Keduanya, telah mendapatkan izin OJK jadi soal keamanan sudah terjamin kok.
– ORI
ORI atau obligasi ritel negara adalah surat utang yang dikeluarkan pemerintah Indonesia. Surat utang ini dijual secara umum kepada individu warga negara Indonesia melalui agen penjual resmi yang ditunjuk pemerintah.
Umumnya, ORI memberikan tingkat imbal hasil yang lebih tinggi dari deposito sehingga lebih menguntungkan. Di sisi lain, risiko investasi ORI juga relatif rendah karena dijamin pemerintah Indonesia sehingga terhindar dari risiko gagal bayar.
Minimal pembelian ORI mulai dari Rp 1 juta hingga Rp 3 miliar per orang dengan minimal waktu penempatan selama tiga tahun. Meski begitu, jika butuh dana mendadak sebelum jatuh tempo, kamu bisa menjual ORI di pasar sekunder.
Yuk, siapkan dana darurat sedini mungkin agar target jumlah dana darurat semakin cepat terkumpul. Siap sedia payung sebelum hujan agar kondisi keuangan selalu aman.
Yang tidak kalah penting, gunakanlah dana darurat secara bijak. Ingat, bukan darurat kalau brand sepatu kesayangan sedang sale gede-gedean. Tidak perlu sampai bobol tabungan dana darurat ya.
More guides on Finder