Finder makes money from featured partners, but editorial opinions are our own.

Advertiser disclosure
iBag: A solution to your credit card debt problems
Introducing, the iBag.

The iBag is a concept for a new product that will alert you when you enter shopping 'danger zones', stopping you from impulse spending by using an inbuilt warning system. The iBag is fitted with LED lighting which flashes when triggered by a GPS chip. If you decide to ignore the warning and pull your wallet out of your bag, an SMS will be sent automatically to someone you nominate as your 'responsible other' to let them know that you've dropped your guard and you're prone to overspending.
To top it off, the bag is fitted with a real time clock which is set to warn you during set times of the day when you are most likely to be vulnerable to overspending.
iBag Features & Benefits
Main features
The iBag was designed to physically deter shoppers from accessing their credit cards when they're at their most vulnerable.The main features of the iBag are:
Track your spending: The in-built RFID module is designed to record each time you remove your wallet from the iBag.
Lock out feature: The real-time clock is programmed to shut the bag at your most vulnerable times of the day
SMS notification: The bag comes with a SIM card that will send an SMS to your responsible other any time you enter a shopping danger zone.
LED Warning Lights: The GPS chip inside the bag flashes when you enter a 'danger spending zone'.
Why was the iBag created?
The iBag was designed by the team at finder.com to help combat credit card debt and to start saving. One in four credit card holders don't pay off their credit card balance in full each month meaning that there are over four million credit card accounts that are accruing interest charges and costing consumers a lot of money.
On top of this, almost half (45 percent) of people who don't pay their cards off in full are making more than three purchases on impulse each month.
The one possible solution to this problem which we hope will help get consumers back in control of their money.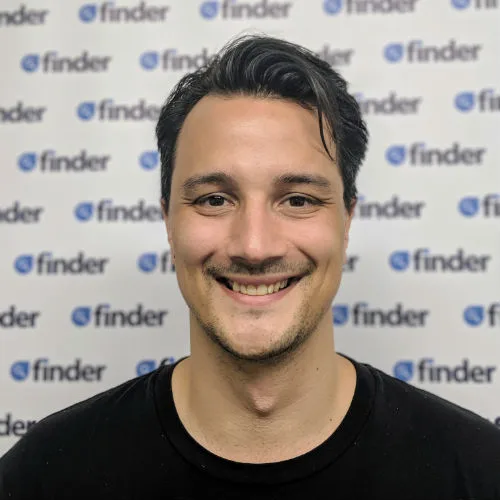 For all media inquiries, please contact:
Richard Laycock, Senior content manager & insights editor