Finder is committed to editorial independence. While we receive compensation when you click links to partners, they do not influence our content.
Hydrow Rower review: Is it the Peloton of rowing machines?
Get a full body workout on this sleek machine that's suitable for both beginners and experienced athletes.
I rowed competitively for the University of Pennsylvania and have been using rowing machines — especially Concept2 rowing and ergometer machines — for over 20 years as part of my fitness regimen. Hydrow sent me this product for free so that I could try it out.
I logged over 100,000 meters in four weeks so that I can give you an honest, unbiased opinion — because if you're going to spend $2,199 on the machine, plus $38 per month, you should know if it's a good fit for your workout.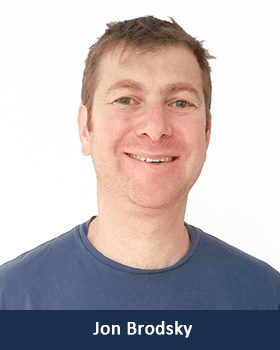 Although Hydrow sent me this product for free, I haven't been otherwise compensated. You can rest assured that you're getting my honest, unbiased opinion.
Pros and cons
Pros
Magnetic resistance feels like rowing on water for a comfortable, consistent workout.
More than a dozen lessons for beginners to improve form and get a full-body workout.
Live competition with hundreds of other rowers.
Varied instructors and workout formats prevent boredom.
Engages multiple muscle groups.
Cons
Needs to be plugged in and connected to Wi-Fi to work.
No integration with Strava, Apple Watch, or Garmin to track your workout.
Community aspects can be difficult to access via on-screen menus, particularly the lack of search to find other users.
Hydrow review
I admit that I was prepared to hate my Hydrow. I'm finicky about my coaches, and I'm a workout fanatic — so I was skeptical I'd enjoy using a mass-produced rower geared toward beginners. I was quickly wowed, though.
Unboxing Hydrow
Everything you need to assemble the Hydrow comes in the box, but Hydrow treated me to white-glove assembly of my rower. I had previously assembled my Concept2 SkiErg — which used to be my favorite indoor cardio machine — and it took me two days and a trip to Home Depot to get going. However, even if I hadn't gotten the white-glove treatment, assembling the Hydrow seems like it would have been easy — with a few caveats.
You may want help handling the rower and moving it around. The box comes in just shy of 200 pounds, and the Hydrow rower weighs about 130 — less if you're moving it without the touchscreen. It's a little over seven feet long and cumbersome to lift.
There are also several points in the installation process where you'll want someone to hold the Hydrow while you use the included hex screws and wrench to attach the wheels and monitor.
It took the team that came about 30 minutes to assemble from start to finish.
First impressions
One thing I didn't realize about the Hydrow was that it needs to be plugged in and connected to Wi-Fi. This was one of the biggest drawbacks I experienced using the Hydrow. I have mine set up in my garage gym, and it took work to find a spot that gets a strong Wi-Fi signal.
The first thing you notice about the Hydrow is how much nicer it looks than a Concept2 or a WaterRower. The large, swooshing unibody is striking, and at 22 inches, the monitor seems massive compared to the tiny PM5/PM6 LCD screens on a Concept2. The Hydrow screen even seems a bit larger than the Peloton screen, also 22 inches. I think this is because the rowing motion brings you closer to the screen.
The monitor really is immersive and looks like you're out on the water — a major departure from the tiny Concept2 screen. And it blows away the WaterRower, where the screen is closer to your feet and requires you to look down to get your stats.
Finally, I found the on-screen options daunting at first. Many of the options available, such as Racing and Feed, seemed unnecessary to me.
100,000 meters in
It took me about a week to really get into the Hydrow. I've tried almost everything that the machine has to offer: I've joined a race team with a stranger, I've completed many of the primary types of workouts (called Breathe, Sweat and Drive) as well as the included mat-based Pilates and a variety of warm-ups and cool-downs. I've used the machine's Journeys extensively. I mixed my workouts between rower-only days and my normal HIIT/cross-training regimen, where I'd jump off and on the rower while also doing other movements during a workout.
The instructors
Similar to Peloton, the experience on the Hydrow is only as good as the on-screen instructors. My wife and I have tried nearly every one. We have different favorites, although we both really like Laine Maher. There's enough variety and different types of motivation coming from the instructors that you can easily choose someone based on your mood.
None of the instructors have the celebrity aura that seems part-and-parcel of the Peloton experience, but all are in the top tier of coaches I've had in the past. I haven't once felt like the instructions are repetitive or that the workouts are dull — which is saying a lot since the workouts are all essentially variations on interval workouts, and I've done about 20 of them in four weeks.
Hydrow's instructors were phenomenal both at motivating me to keep going as well as making me focus on how many strokes per minute I take. On my Concept2, I would only look at the big number, which was my split time or calorie output. This has definitely made me a better rower.
Resistance
As a longtime Concept2 user, I was immediately confused by the Hydrow's magnetic resistance versus air resistance when pulling. It felt too easy the first few times, and I thought something was wrong with the machine. The big difference: As air resistance builds up in a machine like a Concept2, each subsequent pull feels more difficult — the harder you row, the harder it gets.
But on the Hydrow, each stroke feels the same no matter how hard you'd pulled on the previous stroke, just like if you were rowing on water. I got used to this difference, but there was definitely a period of mental adjustment.
Once I got used to the magnetic resistance, I was sold. Air resistance on a Concept2 feels grossly unfair after Hydrow's magnetic resistance — why on earth should I be penalized for having a strong stroke previously? Hydrow simply feels better to row on.
Workouts
While I thought that the Hydrow's Breathe/Sweat/Drive workout categories were kind of silly at first, I found them all useful. Breathe workouts helped me work on my form and pushing as hard as I could with my feet, while Sweat (the mid-tier workout) was awesome when I didn't want to go overboard — especially on days when I wanted to work out in the morning and again at night. Then the Drive workouts pushed me to my limit.
One of the annoying things about the Hydrow — especially for HIIT-style workouts — is that there's no way to set a distance, calorie goal or your own interval workout. You must use Journeys and keep track of your metrics rather than having the machine do it for you. This wasn't a huge deal, and I greatly prefer pulling on the Hydrow versus being able to set my meter target on a Concept2, but it does feel like an oversight.
Once I figured out Journeys and had some chalk nearby to write down my meter and calorie count, it was easy to incorporate the Hydrow into my CrossFit-style workouts.
I appreciated the pacing on the Pilates videos, especially the beginner ones. While you wouldn't get a Hydrow to practice Pilates, having those included has been surprisingly helpful as a post-workout pick-me-up.
Competitive aspect
There's a massive team competition each week. You join a two-person team, and are scored in two ways: one weekly race that adds your team's meters together, or the number of minutes your team logs on the Hydrow across all workouts. This was fun and satisfied my competitive drive.
My only wish here is that Hydrow would add a matching service for people looking for a team. It's difficult to find a teammate unless you know someone else with a Hydrow or want to row with someone in your household.
Data and interface features
I was sure that I'd hate doing my normal HIIT or weight workouts with the Hydrow because it made it difficult for me to count down meters or time the same way the Concept2 does. However, after I found the Journeys section in the library, it was easy to incorporate.
But getting data out of the Hydrow is incredibly frustrating. Not only is its app only for Apple devices, there's no integration with Apple Watch, Garmin, Strava, Whoop, or anything else where you can track your data over time.
In order to post workouts to Strava, I would generally set my Garmin watch to Indoor rowing so I'd have heart-rate data readily available on my workout, and then I'd manually input my meter counts or splits. Most of the time, that's more effort than I want to exert: Getting data from Hydrow in a usable format is cumbersome.
Post-workout features
One of my most loved/hated features of Hydrow is the list of how everyone else who has ever done the workout has performed on the side of the screen. This pushed me really hard to get a few extra meters in each workout, and I love it for that. However, there are a few things that I wish Hydrow would change about this:
You can't see results post-workout, which means that if you want to team up with someone of similar ability, you must remember their handle.
There's no search functionality in the feed, either, which means that you can't look up how anyone else did to give them a thumbs-up. Once I finished second by three meters and wanted to thumbs-up the rower who had beaten me, but I had no idea when it happened and didn't want to scroll through my feed endlessly.
And maybe that's why it doesn't seem like many people pay attention to the feed — most of my thumbs-ups came from Hydrow's instructors.
Hydrow for beginners
I was quickly impressed by Hydrow's onboarding and form coaching for beginners, with my only complaint being that it was hard to find. My wife's friend, who has poor form on Concept2 rowers, tried the intro classes. She mimicked the on-screen instruction and her form improved even quicker than with my wife — a fitness instructor — physically adjusting her.
How to find the intro classes on the Hydrow
I found it easiest to go to the Library and then sort by workout type. But you can also scroll to the bottom of the home screen to find them.
There's a fantastic spread of form-focused and on-the-water workouts for beginners. Hydrow notes that the majority of their customers are new to rowing, and the machine's programming is friendly to newcomers.
Hydrow vs. other cardio and rowing machines
These are cardio and coaching machines that you would likely consider alongside the Hydrow rower:
Rowers
Concept2 Rower
WaterRower
NordicTrack RW900 Rower
Bikes
Peloton
SoulCycle At-Home Bike
Treadmills
Peloton Tread
NordicTrack T 7.5 S Treadmill
Nordic Skiing
Concept2 SkiErg
NordicTrack Classic Pro Skiier
Weight resistance training
I like how the Hydrow lets me mix rowing and Pilates — two key parts of my routine outside of weight training. The screen is more immersive than the Concept2 — though both measure 22 inches — and I prefer the Hydrow's consistent magnetic resistance. But the Concept2 works without Wi-Fi, so it can be used anywhere — an advantage the Hydrow lacks.
Rowers work more muscles in your body than almost any other machine: 85%, mostly in your legs. A Peloton works closer to 44%. The only other machines that can give you a similar full-body workout are nordic ski machines, with my favorite being the Concept2 SkiErg. However, the SkiErg is tougher in many ways, and usually spikes my heart more than a rower. In addition, the SkiErg misses a couple muscle groups that the rower hits.
Unlike a Peloton, you're always working on a Hydrow because there's no momentum on a rowing machine. A bike, on the other hand, keeps spinning underneath you for a bit. No rest generally means a harder workout for you.
Bottom line
The Hydrow is an amazing machine that can help you get fit faster than many other machines on the market. It offers an immersive experience, works out almost your entire body and is a lot of fun.
If you're a beginner, it'll take you through the process of getting you in rowing shape quickly. Or if you're a seasoned rower, you'll enjoy the competitive aspects and the joy of magnetic resistance.
Aside from a few quibbles on the lack of an Android app and some odd choices in some on-screen menus, this is the perfect base machine to help you get and stay in shape.
Frequently asked questions
More guides on Finder