How to stay safe from coronavirus when traveling and in public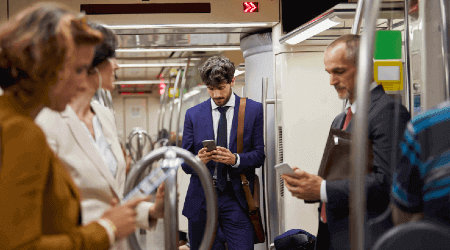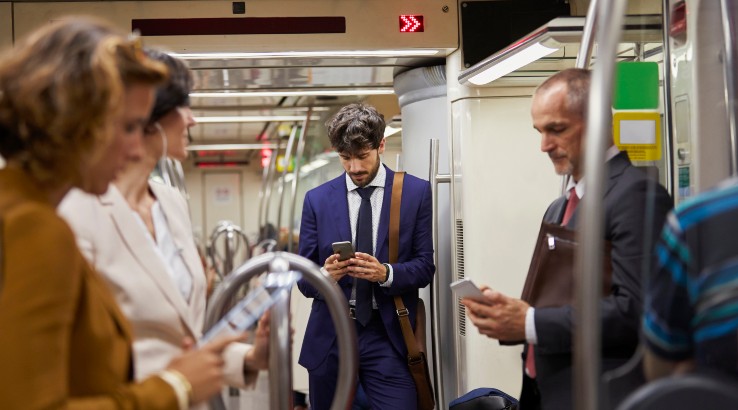 Heed every precaution when staying home isn't an option.
Since the initial outbreak and spread of a highly contagious coronavirus that has affected hundreds of thousands and led to lockdowns overseas, many people are preparing for a possible quarantine situation in the US. Many domestic employers are even offering flexible work-from-home arrangements so workers can avoid potentially contracting or spreading COVID-19.
While, if financially able, you could hunker down at home, more realistically you can't avoid all public places. Here are some safety tips to follow when out and about, especially using ridesharing services like Lyft and Uber.
Tips to avoid getting sick
Carry supplies when catching a ride. While ridesharing services like Lyft and Uber have provided safety guidelines and supplies for workers, there's no way to be sure your driver took these steps. Carry disinfectant wipes and wipe down the door handle, seatbelt and anything else you touch in the vehicle.
Cut back on public transportation. Try to maintain a safe distance from any passengers who are coughing or otherwise appear ill — at least six feet away. While it may not always be possible, skip crowded buses or trains and find alternate travel.
If you can't avoid taking the subway or bus, bring a change of clothes for when you arrive home or at your destination so you don't pass germs you may have picked up onto your sofa or seat. And avoid eating or drinking while en route to keep your hands away from your mouth and face.
Use the right kind of sanitizer. Although "natural" options have gained popularity, they just won't cut it. You'll want to use a hand sanitizer that contains at least 60% alcohol. This can help you avoid getting sick and spreading germs to others, according to the Centers for Disease Control and Prevention.
Say no to free samples. Now's not the time to hit up your local Ulta or Sephora and try on every new lipstick. The CDC has confirmed it's possible to contract the virus through contaminated surfaces or objects. It's best to avoid touching any communal property that people have touched or put on their faces — like tester makeup items.
That goes for the food samples at your local supermarket or club store like Costco too.
Hands off the merchandise. When shopping in-store, avoid touching any product displays. And if you make a purchase, use a contactless payment method if available. Or order the same product online from home later to avoid any unnecessary contact.
Take advantage of delivery services. If you're an Amazon Prime member, you get free delivery from Whole Foods and you won't come in contact with the delivery driver. Everything is usually wrapped in individual plastic, and packages are left at your doorstep — just wash your hands thoroughly after you put the groceries away.
If you don't have Prime, you can use other services like Instacart and grocery delivery from regional supermarkets. In fact, Instacart recently introduced a "Leave at my door delivery" option that lets shoppers avoid contact with drivers.
Clean your phone regularly. Just think of how many times you touch it throughout the day. If you can't avoid touching your phone while you're out and about, be sure to disinfect it properly when you get home.
And finally, the basics. Cover your mouth when you cough or sneeze. Wash your hands often. And to avoid infecting others, stay home if you're feeling unwell.
Photo credit: Getty images