Finder is committed to editorial independence. While we receive compensation when you click links to partners, they do not influence our opinions or reviews. Learn how we make money.
How to start a divorce
Initiate the divorce process by choosing a method that best fits your situation.
Our top pick: OnlineDivorce.com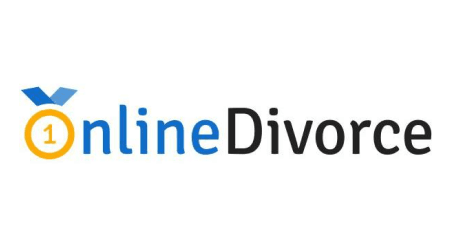 For uncontested divorces
Pay a flat-fee of $139
Ready-to-file divorce forms
100% guarantee of court approval
Go to site
You and your spouse have a few options for how you want to get a divorce. Each method has a different financial impact, and some are less time-consuming than others.
When choosing a divorce process, consider your situation, how well you and your spouse communicate and if you can agree on the main issues involved in your divorce settlement. And depending on the specifics of your case, you might want to hire a lawyer.
What happens in a divorce?
The divorce process varies depending on your situation and where you live. Before your divorce is finalized, you and your spouse will need to resolve four main issues: property division, alimony, division of marital debt and child custody.
Additional factors, such as how long you've been married and if you and your spouse can agree to work together, can determine how time-consuming the divorce proceedings may be. Contested divorces generally take longer than uncontested divorces, and divorces with complicated situations — including complex property entanglements or if minor children are involved — may take longer to resolve.
Do you really want a divorce?
A divorce legally ends a marriage and has serious consequences for your family. Before getting a divorce, consider if the marriage is irretrievably broken. If you're not entirely ready to change your finances and lifestyle, not to mention the impact your divorce may have on your children, you might consider a separation first.
What if we don't get along? Contested divorce explained.
If you and your spouse can't hammer out major issues in the divorce and can't communicate, you have a contested divorce. In many cases, a contested divorce requires a court to get involved for resolution. As a result, contested divorces are generally more expensive and take longer than uncontested divorces, where the divorcing couple can agree on terms and don't require a court hearing.
Should you get a lawyer?
You might want to hire a lawyer if you and your spouse have a complicated situation, such as shared real estate, assets or minor children. If there is a distinct imbalance of power or a history of domestic violence or abuse, you should consider hiring an attorney to protect your rights. And if your spouse lawyers up, you should do the same.
How to start the divorce process
Follow these steps when you're ready to initiate your divorce:
1. Select a method for divorce
There are multiple ways to get a divorce:
DIY. A do-it-yourself divorce is a type of uncontested divorce that doesn't involve any legal professionals. This option is best for couples who can work out all the details of their divorce settlement and handle the complicated paperwork.
Online. Couples who want an uncontested divorce can use an online divorce service. Answer questions about your situation and finances, and use software to fill in paperwork that you can submit to the court.
Mediation. A confidential meeting between you, your spouse and a mediator helps you discuss your way toward settling. Mediators act as facilitators to guide the discussion and do not make any decisions about your settlement.
Collaborative divorce. Each of your respective attorneys negotiate directly on your behalf to work towards a settlement. This option is best suited for couples that can't communicate effectively and want to avoid a court hearing.
Arbitration. An arbitrator is a private judge who hears both sides and renders a final, binding decision on specific issues in a contested divorce. An arbitrated divorce is generally faster, less expensive and more informal than a traditional court proceeding. But there is no option to appeal the final decision.
Litigated divorce. Generally the most expensive and time-consuming method, a litigated divorce goes through the court system with a series of hearings and lawyers on both sides.
Online divorce services are best for couples who can agree on the terms of the divorce, including division of assets, alimony and parental responsibilities if you have children.
2. Understand your state laws
Divorce laws vary by state. For example, some states require you and your spouse to separate before you can file for divorce, while others may order counseling before granting a divorce. And state law also dictates how property can be divided.
3. Decide if you need mediation
If you've opted to handle your divorce yourself but find that you and your spouse are struggling to communicate, you might consider mediation. The mediator guides the couple to an agreement by pinpointing disagreements and directing the conversation to common ground.
4. Gather financial documents
You'll need to produce your financial documents when dividing property and assets in the divorce. While every divorce is unique, here are a few documents that you'll likely need to provide:
Tax returns from the last three years
Proof of current income
Bank statements
Mortgages
Credit card statements
Life insurance policies
5. Find divorce forms for your state
You can generally find free divorce forms on your state court's website. Read each form thoroughly to make sure it applies to your situation.
Alternatively, you might consider a paid online divorce service that can help you fill out the appropriate form after answering a few questions about your circumstances.
6. File for divorce
Once you've filled out all the paperwork, file for divorce by submitting the requested documents with the Court Clerk. In some cases, you can complete the divorce process online.
Compare legal services
Professional legal guidance can help alleviate some of the stress when navigating the divorce process.
Bottom line
Once you and your spouse have agreed to get a divorce, there are several methods to get the ball rolling. If you're both willing to work together, you might be able to expedite the process and minimize costs, such as by opting for an online divorce instead of a drawn-out court trial.
Be sure to pick a method that fits your family's situation and consider whether you should hire a lawyer to help.
Frequently asked questions