Finder is committed to editorial independence. While we receive compensation when you click links to partners, they do not influence our opinions or reviews. Learn how we make money.
Opening a UK bank account from the US
Start holding pounds before you move to the UK, whether or not you have a UK address yet.
Choosing the right type of bank account can help make conducting finances in the UK easier. But which account you need depends on your financial and residency situation.
You have three main options:
You'll need to have proof of your UK address, which can be difficult if you haven't moved or haven't received any UK utility bills yet.
These accounts are designed for those without a UK address yet. They require a large deposit, usually around $25,000, and you may need to apply in person.
You can use a foreign currency account if you don't have a UK address, and you can use it for currencies beyond just USD and GBP.
1. Setting up a bank account if you have a UK address
If you've already got a place to live in the UK, you'll need to show two types of proof — one document to prove your identity and the other to prove your address. You'll need to check with the bank you choose, but some examples of the documents you'll need include:
Proof of identity
US Driver's license – may not be accepted
US Government-issued identity card – may not be accepted
Proof of address
Electricity or gas bill
Mortgage statement or rent agreement
Bank or credit card statement – may not be accepted
Pay stub from your employer – may not be accepted
However, it can be hard to get these documents if you're newly arrived in the UK or haven't left the US yet. In this case, you may be better off choosing a different option until you are more established in the UK.
---
2. Setting up an international bank account
If you don't have a UK address, you still have options. Most of the major banks in the UK will let you set up an international account, but it's not for everyone. You'll need to have quite a large opening deposit and some contracts will lock you in for a certain amount of time.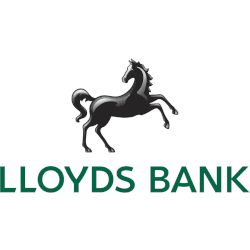 Lloyds
To be able to get an international account with Lloyds, the requirements are:
Income of £50,000 or equivalent. If it's a joint account, it's OK if only one income matches that amount.
Or have £25,000 (or equivalent) to add to the account.
Be able to make the first deposit within 30 days of opening the account.
While Lloyds does have specific bank accounts for international students, you'll need to already be living in the UK to take advantage of it.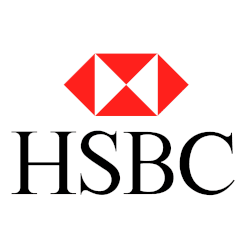 HSBC
Unfortunately, to open a UK bank account with HSBC, you'll need to go to a branch in the UK. You won't be able to complete the process online.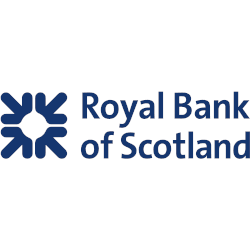 Royal Bank of Scotland/NatWest
You'll be able to open an international account with NatWest from the US, but the requirements are still very high. To be eligible, you'll need:
Minimum balance of £25,000 at all times
Or an income of £75,000 or more paid directly into the account.
Another option you can look into is a digital bank, also known as a challenger bank. A lot of these allow you to set up a bank account with them if you can give them a copy of your passport and a UK address, with no need for proof that the address is yours.
You can read more about digital banks on the Finder UK website, which will let you compare some of the most popular options.
---
3. Foreign currency accounts
Foreign currency accounts, also known as multi-currency accounts, let you hold several different currencies in the one account. They're mostly used for sending and receiving funds in foreign currencies. So if you're moving to the UK but still have transactions you need to make in US dollars, this could be an option for you.
Quite a few global banks offer foreign currency accounts. Another option is the TransferWise borderless account, which gives you UK bank details, as well as US, EU and Australian ones.
How to transfer your money to your new UK bank account
Your US bank can help you transfer your funds to the UK, but it won't be the most cost-effective option. Banks not only charge higher fees, but also add a larger margin to the exchange rate than other money transfer options. Instead, check out what your transfer could look like with one of these other money transfer services below.
Disclaimer: Exchange rates change often. Confirm the total cost with the provider before transferring money.
What should I watch out for?
While bank accounts in the UK work similarly to US accounts, the jargon used by banks is a bit different. For example, while we use checking accounts to pay for everyday purchases in the US, the UK refers to them as current accounts.
And while deposits of up to $250,000 at FDIC-insured banks are backed by the US government, the UK only guarantees deposits of up to £85,000 pounds at PRA-authorised firms — which means that if you have a lot of money to tuck away, you may want to use multiple banks.
Bottom line
If you need a bank account that holds pounds, you have options. Consider opening a UK account if you're planning a move or using a foreign currency or international account if you travel regularly or conduct international business. And no matter which type of account you choose, consider using an international money transfer provider to send money to your new account so you can save on fees and exchange rates.
More guides on Finder