Finder is committed to editorial independence. While we receive compensation when you click links to partners, they do not influence our opinions or reviews. Learn how we make money.
How to open a bank account in Switzerland from the USA
Anti-money-laundering laws complicate the process for private banking options in Switzerland.
Swiss bank accounts are largely regarded as some of the most private in the world. But that privacy comes at a cost. Credit Suisse — a top-tier Swiss bank — requires a passport, rather than a state ID for verification. And it's not the only one.
What are my options for opening an account?
Opening a bank account in Switzerland when you live there is similar to opening an account in the US. To open one from the US you'll need proof of address in Switzerland.
These accounts are specifically for those without a Swiss address yet. They tend to require a large deposit.
You can use a multi-currency account if you don't have a Swiss address and can use it for currencies beyond just CHF and USD.
1. Setting up a bank account if you have a Swiss address
Opening a bank account in Switzerland when you live there is similar to opening an account in the US. A main difference is that Switzerland is typically more thorough when it comes to income and identity verification. Aside from having your US Passport or a Swiss ID card to prove your identity, you'll need:
Proof of residency
Recent mail under your name to the Swiss address
A recent utility bill in your name
A copy of your lease agreement or deed in your name
Income verification
Your previous year's tax returns
Current pay stubs
Invoices or bank statements
A letter from your employer
Income verification is required by many institutions because of Switzerland's tight anti-money-laundering laws, and it can be hard to get these documents if you're newly arrived in Switzerland — or if you're still in the US. Don't worry, there are other options to pursue if this is the case.
---
2. Setting up an international bank account
International bank accounts provide the ease of a private account in the local currency without establishing a residential address in that country. But "Swiss bank account" is synonymous with the general practice of offshore banking to protect your assets. And so many Swiss banks are more hesitant to serve nonresident American customers than they are for foreigners from other countries.
Add to this strict anti-money-laundering regulations, and you've got a recipe for secrecy in how banks discuss opening these types of accounts.
For instance, three of Switzerland's largest banks are Credit Suisse, Julius Baer and the Pictet Group. None of them publicly disclose information on opening an international account — or even whether they're offered. Another top bank, UBS, offers international accounts, but you must visit a local branch or contact customer support for requirements and eligibility.
For better luck, you may need to look to international banks with branches in Switzerland, like HSBC or Barclays. Accounts may require a large opening deposit, and fee structures can vary from what you might find in the US.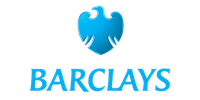 Barclays
Barclays will let you open an international bank account, but the requirements are fairly restrictive. You'll need:
Deposit of £100,000 or equivalent within the first 3 months of opening.
Annual income of $250,000 or assets worth $2.5 million.
Letter from a qualified accountant verifying the income or assets.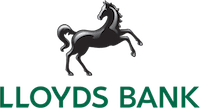 Lloyds
To be able to get an international account with Lloyds, the requirements are:
Income of £50,000 or equivalent. If it's a joint account, it's okay if only one of your incomes is that much.
Or have £25,000 (or equivalent) to add to the account.
Be able to make the first deposit within 30 days of opening the account.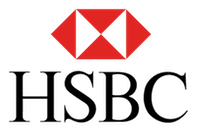 HSBC
Unfortunately, to open a Swiss bank account with HSBC, you'll need to go to a branch in Switzerland. You won't be able to complete the process online.
Another option you can look into is a digital bank, which can help you by giving you access to many different currencies. This option is a convenient way to bridge the banking gap until you're established in Switzerland and can apply for a regular Swiss bank account.
---
3. Multi-currency accounts
A growing number of digital money transfer specialists offer foreign currency accounts — sometimes called borderless accounts — that allow you to hold and transact in international currencies. These accounts make sending and receiving funds in foreign currencies easy by allowing you to keep your funds in the currency you choose for as long as you'd like.
Of the transfer services, CurrencyFair offers a low-cost personal solution with its multicurrency wallet. For businesses, TransferWise offers its Borderless Account — it provides a similar service, but specializes in business payments.
Depending on the provider you go with, you may find that depositing checks or other everyday transactions attract fees. While these fees can be low, understand the fee structures ahead of time to get a good read on what you'll pay to move your money around.
How to transfer money to your new Swiss bank account
You may be tempted to use a bank to move your money to your new Swiss bank account. But an online money transfer specialist can often move your funds at a lower cost and with faster turnaround than your local bank.
Compare top options for sending money to Switzerland to find the best provider for your needs.
Disclaimer: Exchange rates change often. Confirm the total cost with the provider before transferring money.
What should I watch out for?
Swiss bank accounts come with potential drawbacks that include:
Multiple fees. You'll likely be charged for a debit card, account maintenance, paper statements and other transactions you might not expect to pay extra for.
Large minimum deposits. It's not unheard of for a bank to require an opening deposit of 100,000 CHF — about $100,000 — or more.
Bottom line
A Swiss bank account provides a high level of privacy. But it's not completely anonymous, and it comes at a cost. Multicurrency accounts may be a more accessible option for cheaper, faster transactions.
Frequently asked questions