Finder is committed to editorial independence. While we receive compensation when you click links to partners, they do not influence our opinions or reviews. Learn how we make money.
How to open a bank account in Canada from the USA
Savings, checking and borderless accounts are at your service in the Great White North.
Whether you're planning your move, visiting on a work permit or live in the country as a permanent resident, you have multiple banking options to open a bank account in Canada. For more options, look to digital borderless accounts.
You have three main options:
You'll need to have proof of your Canadian address, which can be difficult if you haven't moved or haven't received any Canadian utility bills yet.
These accounts are designed for those without a Canadian address yet. They require a large deposit, usually around $25,000, and you may need to apply in person.
You can use a foreign currency account if you don't have a Canadian address, and you can use it for currencies beyond just USD and CAD.
1. Setting up a bank account if you have a Canadain address
Many Canadian banks require that you provide proof of a Canadian address and prefer that you apply in person to open a bank account in Canada. After you've selected your provider and account type, visit a bank branch during business hours to set up your new account.
You'll meet with a financial adviser and provide one to two pieces of Canadian identification like:
Valid Canadian driver's license or passport
Canadian birth certificate
Social Insurance Number card
Old Age Security card
Certificate of Indian Status
Provincial health insurance card
Certificate of Canadian Citizenship
Permanent Resident card
Immigration, Refugees and Citizenship Canada form IMM 1000, IMM 1442 or IMM 5292
You may also be asked to produce an additional piece of identification in the form of an employee card, credit card or foreign passport.
Once you've filled out your application and provided the required documentation, you can fund your new Canadian bank account with a money transfer to complete the process.
---
2. Setting up an international bank account
International bank accounts offer access to multiple currencies and international investments. They're designed to lessen the blow of foreign transaction fees, international wire transfers and exchange rates. But some banks require extensive documentation, sizable opening deposits and high minimum balances to maintain the account.
You don't need a Canadian address to set up an international account. But you'll likely need to provide your passport, proof of income and proof of address plus ample opening deposits that meet minimum balance requirements to maintain the account.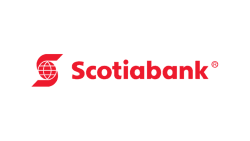 Scotiabank
Scotiabank offers international bank accounts that require age and residency requirements:
At least 13 years old
Permanent resident, international student or foreign worker
A move to Canada within 18 months of applying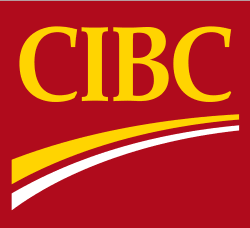 CIBC Smart for Foreign Workers
CIBC offers international bank accounts that have age, work permit and residency requirements:
You're a temporary resident in Canada with a valid work permit (IMM 1442)
You can provide valid identification
You've reached the age of majority in your province or territory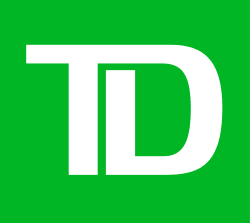 TD Canada Trust
TD Bank allows bank accounts to be opened before you move to Canada, requirements include:
Provide proof of your status through your Permanent Resident Card or Temporary Permit
At least 18 years old
Another option you can look into is a digital bank. A lot of these allow you to set up a bank account with them if you can give them a copy of your passport and a Canadian address, with no need for proof that the address is yours.
You can read more about digital banks in our guide, which will let you compare some of the most popular options.
---
3. Foreign currency accounts
A foreign currency account allows you to transfer funds in multiple foreign currencies and are available to individuals and businesses. Banks like Citibank, HSBC, RBC and TD offer foreign currency accounts in multiple currencies that include euros, yen, British pound sterling and Australian dollars.
If you're interested in a foreign currency account alternative, a borderless account may help. Check out money transfer specialists like TransferWise, which allow you to hold and convert currencies and receive money from other 50 countries with minimal fees.
You can apply for a foreign currency account with proof of your Canadian address and photo ID like a driver's license or health card, depending on the institution.
How to transfer money to your new Canadian bank account
Ready to fund your new Canadian bank account? A traditional financial institution might not be your best bet.
As far as international money transfers go, a digital money transfer specialist likely offers lower transaction fees and more competitive exchange rates than your local bank.
If you plan to send money to Canada, consider a service like WorldRemit or MoneyGram to meet your money transfer needs.

Disclaimer: Exchange rates change often. Confirm the total cost with the provider before transferring money.
Bottom line
Canadian banks have plenty of banking options to offer permanent residents and visitors alike. Beyond the Big Five, you may find stronger exchange rates and easier tools to manage international payments with digital money transfer specialists. Depending on your situation, you may want to first create a digital account. Then, once you are more established, open a bank account in Canada in person to continue your banking in Canadian dollars.
Frequently asked questions
More guides on Finder