Finder is committed to editorial independence. While we receive compensation when you click links to partners, they do not influence our content.
How to hire an employee
9 steps for recruiting, screening and adding a member to your team.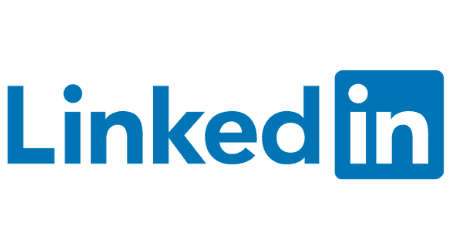 Reach a large audience
Recruit top talent in your industry
Set a daily budget starting at $5/day
Go to LinkedIn
When making your first hire, save time, energy and money by following a set process with clear benchmarks.
Step-by-step guide to the hiring process
So you've toiled night and day to grow your business and are ready to bring on more manpower. Congratulations — hiring your first employee is a landmark moment for any entrepreneur.
Following these steps can help ensure the hiring process is smooth, legal and efficient.
1. Prep for government compliance
Before hiring an employee, you'll need to register for compliance, taxes and insurance:
Obtaining an EIN. An Employer Identification Number is like a social security number for your business. It registers you with the federal and state authorities and is used for tax purposes. Check your state's employment department for information about how to obtain an EIN, since every state has a different process.
Registering with the state government. If you haven't already registered your business, apply online or via phone. It depends on the state your company is in, but in New York file a digital application or call the Department of Labor.
Purchase workers' compensation insurance. Workers' compensation is required in every US state except Texas, but requirements vary depending on where you live. Purchase through an independent insurance agency or a state-run commission. Check your state's website for details.
Tax paperwork. All hired employees need to fill out a Form W-4 (employee's withholding certificate) and Form W-2 (federal wage and tax statement). Read up on federal tax withholding to find out about employment tax due dates, and understand the requirements for Form 940, Form 944 and Form 945.
Pro tip: Many payroll processors, such as Quickbooks and Gusto, include tax services as part of a membership tier, to help you report and file wages, tips and other compensation paid to your employees.
Some states require you to complete additional paperwork. For example, Minnesota requires you to obtain an unemployment insurance employee account number, to make unemployment contributions.
2. Draft a timeline
From beginning to end, it'll take about six weeks from start to finish to hire an employee. Plan on about two weeks of advertising, two weeks of initial interviews, and two weeks of intensive interviews.
A study from LinkedIn confirms this estimate, stating that 50% of companies take between one to two months to hire a new employee. Only 17% of companies report that it takes between three to four months.
In a candidates' market you'll have a better chance of maintaining top applicants if your hiring process is seamless and efficient. Avoid bumps in the road by preparing a feasible timeline.
3. Pinpoint the job and responsibilities
Write a job description spelling out exactly what you're looking for. But first, make a list of:
The position's day-to-day responsibilities
Key qualities the ideal candidate should have
Background and skill set that will best serve the role
Salary, benefits and the number of hours you expect weekly
After you've sussed out the key requirements, format them into a job description. Avoid fluff or excessive wordiness. The best way to attract top talent is by being straightforward, concise and honest.
Tip: Monster has over 2,000 prewritten job description template, if you need a nudge to get going.
You might also reference the job description while preparing for the interview process — it can help determine which questions you ask to evaluate whether a candidate has the soft and hard skills required for the role.
4. Promote the job and collect applications
Share your job description with the world with job boards like Monster, LinkedIn, Indeed or ZipRecruiter. Tap into your personal network to spread the word, using social media, peers and colleagues to reach potential candidates.
You could consider working with a headhunter, whose specialty is recruiting top talent for a fee of about 20% to 30% of the candidate's final salary.
Another option is paying for a subscription with a resume database. Indeed and Monster both offer massive banks of resumes. On LinkedIn, you can browse the digital workforce for free.
5. Interview top candidates
First, screen candidates over a 10- to 15-minute phone call, asking them essential questions about their location, expectations and skills to make sure a longer, intensive interview is worth your time.
Once you confirm their initial eligibility, schedule an interview, in person or using video conference software. Be sure to have questions ready so you can learn about their work history, career goals and approach to problem-solving.
Avoid questions about their personal life — some topics are off-limits due to discrimination laws, and are essentially illegal to ask about during a job interview due to the Civil Rights Act of 1964, the Americans with Disabilities Act, and the Pregnancy Discrimination Act.
Asking these questions about these topics during a job interview could result in a lawsuit from the US Equal Employment Opportunity Commission:
Age
Medical history
Height and weight
Race
Gender, sex or sexual orientation
Religion
Disability
Citizenship
Marital status
Number of children
Pregnancy
Instead, focus the interview on determining whether or not they have the skills and abilities necessary to perform the job.
Tip: If you interview a candidate that doesn't quite make the cut — maybe there was a more qualified applicant, or they'd be better suited for a different role — hold onto their information. Creating an internal candidate database can help you fill roles more quickly in the future, with professionals you've already vetted.
Call the candidate's references
If you found a candidate that aces the interview, check in with their references. During each call, ask specific questions about the candidate's abilities, related to the position you're trying to fill and its responsibilities and challenges. You'll want to glean firsthand info about the candidates strengths and weaknesses, as well as their social and emotional intelligence.
Set up a trial day
A trial day can help you avoid hiring a candidate that aces the interview but lags behind in real life application. Once you have someone you're pretty sure about hiring, schedule a day for them to come in and complete an assigned challenge.
This can also be a great way to see whether your personalities mesh well in the work environment, and whether the candidate will be a good fit for your company culture. Trial days can be paid or unpaid.
6. Extend an offer
Typically, you should extend the job offer over the phone first, to make sure your expectations are aligned. After sharing the good news that you'd like to offer them the job, here's what to cover in conversation:
Review key responsibilities involved with the role
Lay out long-term opportunities for the candidate
Emphasize your company's strengths
Explain why you believe they're the right match for the job
Request feedback from the candidate
Ask for their verbal acceptance
Discuss next steps and a timeline
If the candidate accepts, send an offer letter with the following information:
Benefits
Expected start date
Sign the letter, and include a blank line for the candidate at the bottom. They should sign it and send it back to indicate their agreement.
7. Run a background check
The best time to run a background check is "after a conditional job offer has been shared with the candidate, but before their employment has been finalized," according to JDP, a screening service provider. This is mostly due to laws that prevent employers from asking about a candidate's criminal background during the application process.
Due to the complex legalities of running a background check, most small business owners will go through a third party agency like HireRight or GoodHire. This usually costs between $20 to $100 a candidate, depending on the service you choose and the information you want.
8. Make sure they're eligible for US employment
The hiring process isn't complete until you confirm that your employee is eligible to work in the US, otherwise, you could face fines and even criminal penalties. You'll confirm their eligibility while setting up their paycheck — when your employee fills out section one of Form 1-9.
By the end of their third day, your new hire will need to show you one document from List A or List B of Form-9, paired with a document from List C. Here's what they have to choose from:
Filling out the I-9 is all you need to do to confirm eligibility in most states, though some states — including Colorado, Michigan and Arizona — also require that you enroll in the E-Verify program, a system that compares the I-9 information with the records available at the US Department of Homeland Security and the Social Security Administration.
9. Report your new hire to the state
Take a moment to celebrate, because getting to this step means that you've successfully hired an employee.
It's time to report the new hire to your state's labor agency, as required by The Personal Responsibility and Work Opportunity Reconciliation Act of 1996. Federal law requires that you report basic information within 20 days of hiring, though some states require it sooner. The state uses this information to enforce laws and benefits like child support and welfare assistance.
You can usually report your new hire to the state online, by mail or over the phone — check your state's website for details. Failing to report a new hire could cost you. For instance, in Texas, business owners are charged $25 each time they fail to report a new employee.
Has the coronavirus changed the hiring process?
Yes. Here's how coronavirus has affected hiring new employees:
Virtual interviews may be preferred over in-person interviews.
Social distancing should be applied and masks should be worn during a trial day.
Whether remote work is possible should be part of your conversation during the interview.
Candidates may also have higher expectations when it comes to your company culture, valuing a workplace that takes safety precautions and allows for a flexible schedule as much — if not more — than the salary.
If you'll be meeting in-person for the interview, consider purchasing personal protective equipment — for yourself and any candidates coming into the office. After you hire an employee, be sure to review CDC guidelines for slowing the spread of COVID-19 at the workplace.
What tools or hiring resources do I need?
You could hire an employee using only the Internet and a notepad. But these tools may come in handy, especially if you're building a larger team:
Posters, business cards and pamphlets. If you go to a job fair, bring along printed materials to provide tangible info and give people a lasting reminder of your brand.
Recruitment software. Platforms like Weirdly and Lever can help you automate functions like sourcing and screening candidates, scanning resumes for keywords and non-negotiables to find top talent in the slush pool of applicants.
Applicant Tracking System (ATS) software. This allows candidates to apply through your company site. On your end, ATS software can help manage applications, schedule interviews and save resumes in an internal database.
Payroll software. After you've made an offer and the new team member comes aboard, payroll software streamlines the process of tracking employee hours and compensating them via direct deposit.
How much does it cost to recruit, hire and train a new employee?
After factoring in the cost of recruiting and onboarding, it costs about $4,129 to hire a new employee, according to a Human Capital Benchmarking report for the Society for Human Resource Management.
That number could go up or down, depending on how much you spend advertising the job and the cost of workplace integration. You might need to invest in materials to bring on a new team member such as a uniform, computer, desk, chair and software.
You can post jobs to Indeed for free, and paid job postings can cost around $0.25 to $1.50 with a pay-per-click site like Indeed, or from $249 to $375 monthly with a site like ZipRecruiter or Monster.
Hiring process checklist
Here's your 10-step checklist for hiring a new employee:
Prep for government compliance
Draft a timeline
Promote the job and collect applications
Interview top candidates
Set up a trial run
Extend an offer
Run a background check
Check for US employment eligibility
Report your new hire to the state
What to look out for during the hiring process
Hiring an employee is a significant investment of time, energy and money. Avoid these mistakes for the surest route to hiring a quality employee:
Being unclear about job duties
Forgoing standard hiring process
Expecting to hire a top candidate without spending any money
Rushing to hire the first candidate that applies
Targeting the wrong market or pool of candidates
Talking too much during the interview
Appearing unprepared in the interview
Ignoring how the candidate's personality fits with your company culture
Forgetting to check a candidate's references
Bottom line
Hiring your first employee gives your company the bandwidth to do more to charge onward. As your business grows, learn more about what resources you need to succeed.
More guides on Finder