Finder is committed to editorial independence. While we receive compensation when you click links to partners, they do not influence our content.
How to grow out an undercut in 7 simple steps
How to grow out an uber-cool undercut and keep your hair looking stylish throughout the process.
So, you decided to go for a daring new hairstyle and shaved a section of your hair off. Whether you went for an undercut style or a shaved side, I'm sure it looked amazing! There is a whole host of celebrities that have rocked this look, including Cara Delevingne, Miley Cyrus, Rihanna, Ellie Goulding and Demi Lovato. But then suddenly, the trend was gone leaving the rest of us at a loss. While these household names probably all have hairstylists doing their hair and were able to hide the awkward in-between stage, we don't. But all is not lost! Here we list some pointers to growing out your uber-cool shaved head with style.
---
7 easy steps to grow out your undercut style.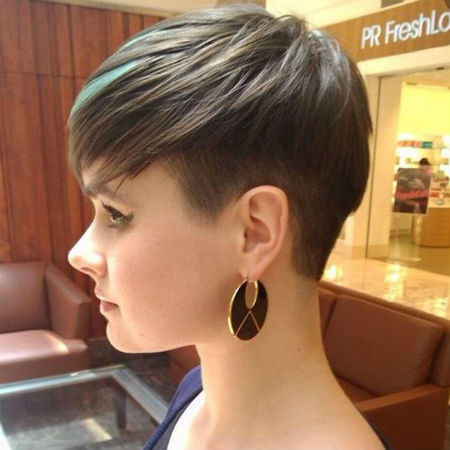 1. Decide whether you want to cut your hair shorter.
Pixie cuts look cute but have to be styled to suit the shape of your face. This cut is perfect for growing out an undercut while still looking stylish and modern. Adding extra layers into short hair will also hide the short, shaved side and will blend better when this cut starts to grow out.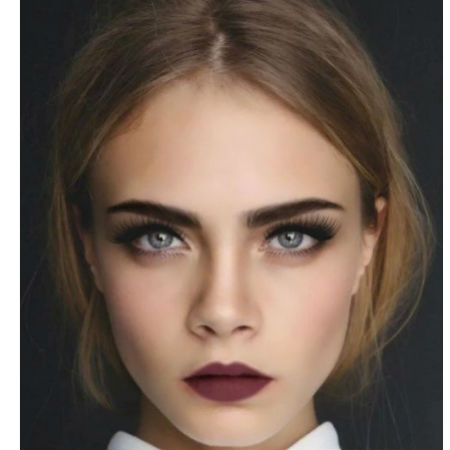 2. Try out new parts.
Cara Delevingne is one of the many celebrities that ditched her classic sleek locks and opted for a shaved style. However, Cara was able to hide her shaved side with a clever middle part – even people who are bad at hair styling can do this simple wizardry!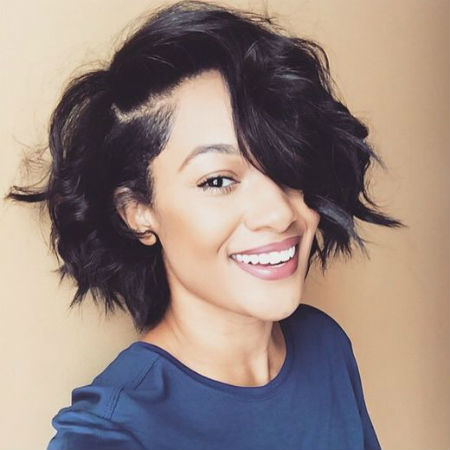 3. Dye your hair one color so it's easier to hide.
Try dying your hair all the same color. This approach will minimize the look of a shaved side when it is growing back.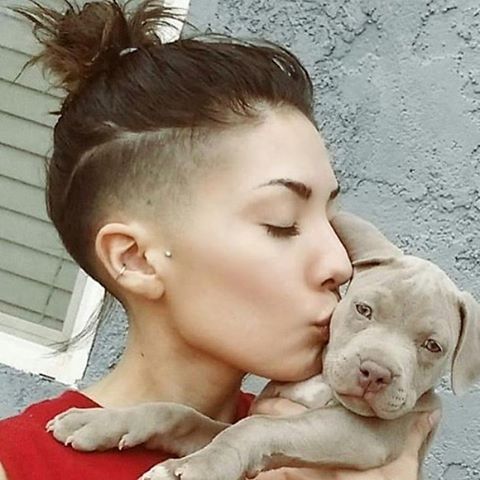 4. DON'T SHAVE IT AGAIN!
If you're serious about growing the undercut out, try to refrain from shaving it, no matter how hard it is! Although we have to admit, a shaved side does look pretty cool – aw and a cute puppy.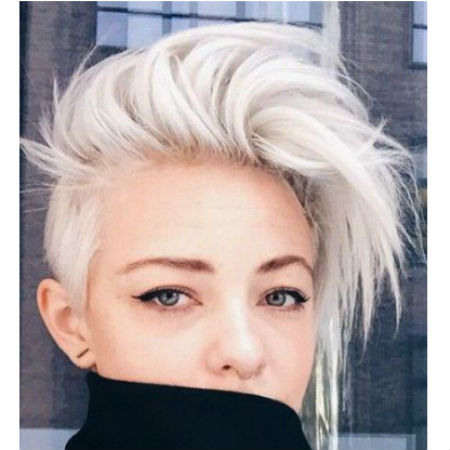 5. Don't get it trimmed
There is some debate on the Internet as to whether or not you should get your undercut trimmed as you're growing it. The whole point of growing it out is to keep the length, so wait until you can tuck it behind your ear before going for any snips. Use hair gel and hairspray to help with any 'sticking-out' issues.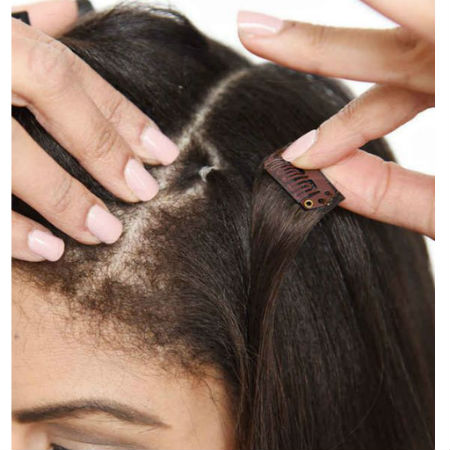 6. Think about hair extensions.
Hair extensions are great for helping grow out your asymmetrical look, once your hair is long enough for them. All you need is 3-4 inches of hair to cover and blend the tape used for hair extensions. Once hair extensions are in place, you can also go wild with hairstyles! Half up, half down, ponytails, plaits, french braids. The list is endless! It is worth noting that ladies with gorgeous curly hair may find it a little bit harder to find extensions.
---
7. Embrace the asymmetrical style!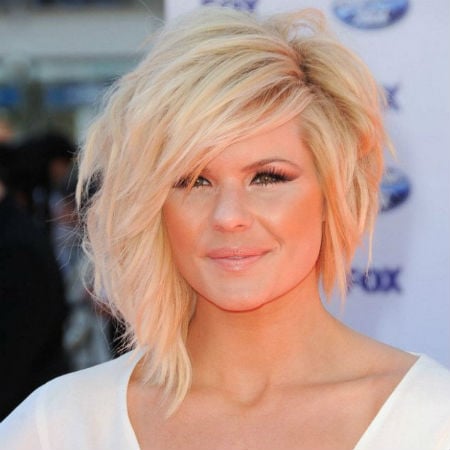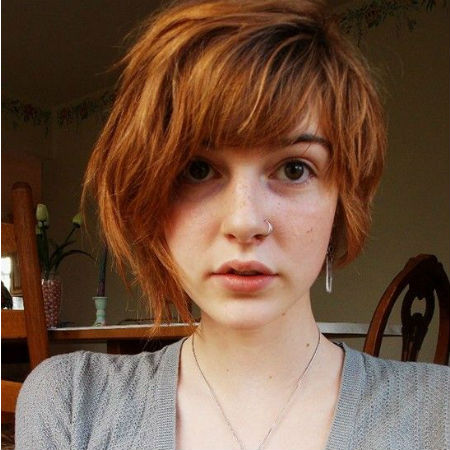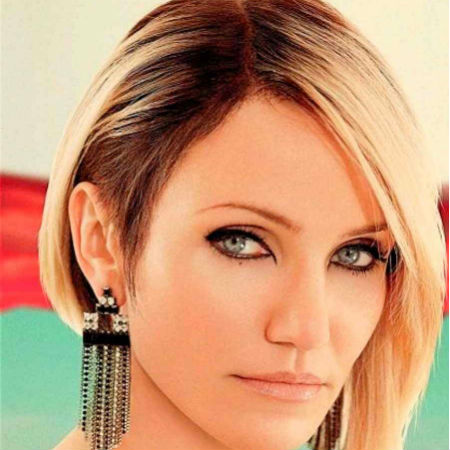 Top hair products to tame the mane.
Find a hair & beauty coupon!
Common questions
When parting your hair on the opposite side to grow out an undercut, how do you ensure it stays in place all day?
The main thing here is to get your new part in place when your hair is wet. Use the normal products you would use and blow dry (at least the top section of your hair) into place. The heat from the hairdryer and a little bit of hairspray will keep your hair in check.
Do you get the urge to shave it off again?
Yes, yes, yes, yes, yes, yes. But don't. If you are serious about growing back your shaved side, you have to be patient. I know your hair may be at its best when it is freshly shaved and looking hawwwt, but once you get past the one inch mark, you won't want to turn back. You've come so far, well done!
Do you regret shaving off your hair?
I don't regret having a shaved head when I did it. It looked really cool, and I would love to be able to flip between having a shaved head and having really long, luscious Rapunzel hair…but I know that's not feasible. However, I would rather not go through this long-ish process of growing it out. I do find that the hairstyles I can do at the moment are a bit limited, but I have found simple hairstyles I can do (like a loose ponytail) which cover the growth and look sleek.
Any general points or tips?
Get your hair in good condition. Using a heat spray will make sure that the hair that grows back is healthy and not forming split ends. Doing loose curls in your hair adds texture and makes the regrowth look less prominent too. Make sure to use heat protection spray and a little bit of hairspray to keep your short hair where it's supposed to be.