Finder is committed to editorial independence. While we receive compensation when you click links to partners, they do not influence our opinions or reviews. Learn how we make money.
How to get a quick divorce
Depending on your circumstances and where you live, you may be able to speed up the divorce process.
Our top pick: OnlineDivorce.com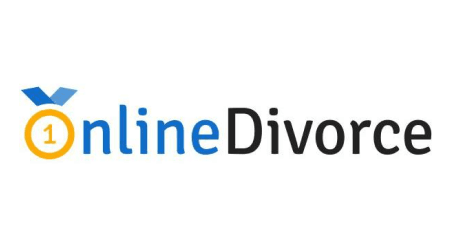 For uncontested divorces
Pay a flat-fee of $139
Ready-to-file divorce forms
100% guarantee of court approval
Go to site
Not all divorces need to drag out for years. If no one is at fault and you and your spouse can agree on every aspect of your divorce settlement, you may be able to push your divorce along.
Here are the steps to get a fast divorce and a few things to watch out for that may slow the process down.
Is it possible to get a fast divorce?
Yes, it is possible to get a quick divorce. Not every divorce takes months or years to finalize. You can expedite the process if it's a no-fault divorce — meaning neither spouse did anything wrong, and if it's uncontested — or you both can agree on custody, alimony and how to divide property and debt.
You'll also need to fulfill any state waiting periods, such as a state residency minimum or a mandatory separation period.
How can I get a quick divorce?
Follow these steps to fast-track the divorce process:
Step 1: Separate as soon as possible.
It's a good idea to separate, even if you have a no-fault divorce. Some states require couples to live apart for months — or even years — before you can file for divorce. Check your state's divorce laws to see if this separation period applies to you.
Step 2: Agree to the terms of your divorce.
You and your spouse need to agree to four main issues: division of property, debt, alimony and child custody. For example, you'll need to decide who gets anything of value, such as retirement accounts, as well as how to divide your shared debt. You should also discuss who may be paying spousal and child support as well as visitation details.
Step 3: File for divorce.
Once you've satisfied all the state's legal requirements to get a divorce, go ahead and file for a no-fault, uncontested divorce — you have the option to do this online. The process for at-fault divorces is longer because you need to prove wrongdoing, such as adultery, abandonment or abuse.
Step 4: Finalize your divorce.
Draft the settlement agreement for your uncontested divorce, which you will then sign and present to a judge to finalize the divorce. Many people use a family lawyer to help draw up or simply review the agreement.
Should I hire an attorney for a fast divorce?
Even if you and your spouse can agree to everything in the divorce settlement, it might be a good idea to hire an attorney to review the settlement agreement.
One attorney cannot represent you and your spouse. An attorney working in your best interest can make sure that the agreement is fair to you and spot any mistakes that could delay the divorce process in the court system.
Compare online divorce services
How else can I speed up the divorce process?
Here are a few more tips to help accelerate the process:
Use an online divorce service. For uncontested divorces, this is typically a faster option because you can skip a time-consuming court process.
Prepare your documents. You'll need to locate all the paperwork related to your marital assets and debts, including bank statements, mortgage documents and credit card bills. Having your records ready to go can help streamline the process and save time.
Compromising. Both you and your spouse must agree to the divorce settlement. And a judge may not sign off if the agreement is heavily one-sided. Compromising can help avoid mediation, arbitration or a full-blown trial.
Mediation. If you're struggling to have a proactive conversation to reach a settlement agreement, you might consider mediation. A third-party mediator can help guide the discussion and help keep you out of court.
Filing in another state. If your state has an extensive waiting or separation period, you might consider filing for divorce in another state. Be sure to check the new state's divorce requirements first because many have a minimum residency period.
What factors can slow down a divorce?
Variables that can stall or delay a divorce include:
Waiting periods. Most states have mandatory waiting or cooling-off periods before you can file for divorce or get your divorce decree.
Separation periods. Many states have a mandated separation period where you must live apart before filing for divorce.
Residency requirements. Most states require you to be a resident for a few months before you can file for divorce in that state.
Bankruptcy filing. Filing for bankruptcy in the thick of a divorce can stall your divorce until your bankruptcy case is closed.
Attorney fee-churning. Your lawyer may deliberately try to milk the situation and overcharge you by filing unnecessary motions or taking extreme positions that give the court or your spouse a hard time.
How long can contested divorce take?
A divorce with one contested issue took an average of 18 months, according to a Nolo nationwide survey. It'll likely take longer if you have more unresolved issues or need to go to trial.
Bottom line
Uncontested, no-fault divorces generally take the least amount of time to process. Be sure to check your state's divorce requirements that may require waiting periods before you can finalize your divorce.
Frequently asked questions