How to fill out the International Student Financial Aid Application for 2020–2022
An 11-step guide to completing the ISFAA — and what to expect after you submit it.
Attending college in the US as an international student can be challenging for multiple reasons — cost being a huge blocker. Unfortunately, international students don't qualify for federal financial aid, and can't submit the FAFSA to determine eligibility for grants and loans. But international students can still qualify for institutional financial aid by filling out the ISFAA.
What is the ISFAA?
ISFAA stands for International Student Financial Aid Application. It's a form that schools use to determine need-based eligibility for institutional aid.
Because it's on an individual institution basis, there's no singular, standardized ISFAA. Some colleges create their own application, others use services such as the College Scholarship Service (CSS) profile provided through CollegeBoard.
The CSS profile allows students and colleges to submit and view ISFAA information electronically. But some countries don't allow access to the CSS, so you would need to fill out a paper ISFAA and return it to your college.
How can I complete the ISFAA?
If your college utilizes the CSS profile, you can create an account and add your information on the CollegeBoard website. There's a $25 fee for completing your CSS profile and sending the information to your college. If you want to send the information to multiple colleges, it is an additional $16 for each school.
If your school doesn't utilize the CSS, or you can't access it, you can fill out a paper ISFAA and submit it directly to your college. For the paper version, make sure you fill out the ISFAA for the correct academic year.
11 steps to submit the ISFAA
The process will probably look slightly different for each college you are considering. But in general, schools will want information relating to your and your family's financial status. Follow the steps below to ensure a smooth application.
Step 1: Determine if your school uses CSS or a paper ISFAA
This is an important first step and will dictate the rest of the process. If you can use CSS, create your account. Otherwise, print out the paper form ISFAA.
Step 2: Gather your information
Regardless of how your information is processed, you want to make sure you have all your paperwork together before getting started. Make sure to gather your and your parents' financial information.
Step 3: Fill out Section A: Student's information
This section will include information like your name, date of birth, address and marital status.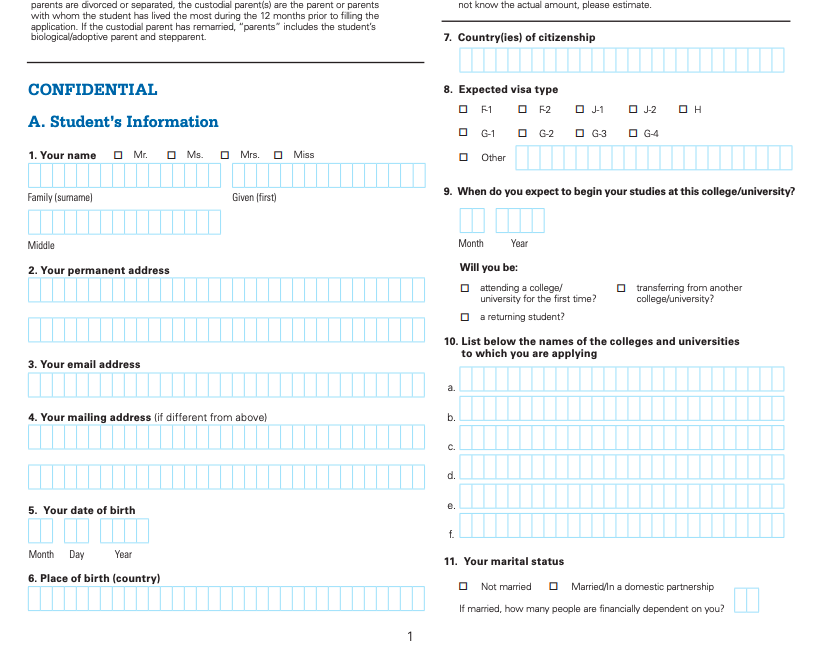 Step 4: Fill out Section B: Parents' information
Similar information will be requested for your parents.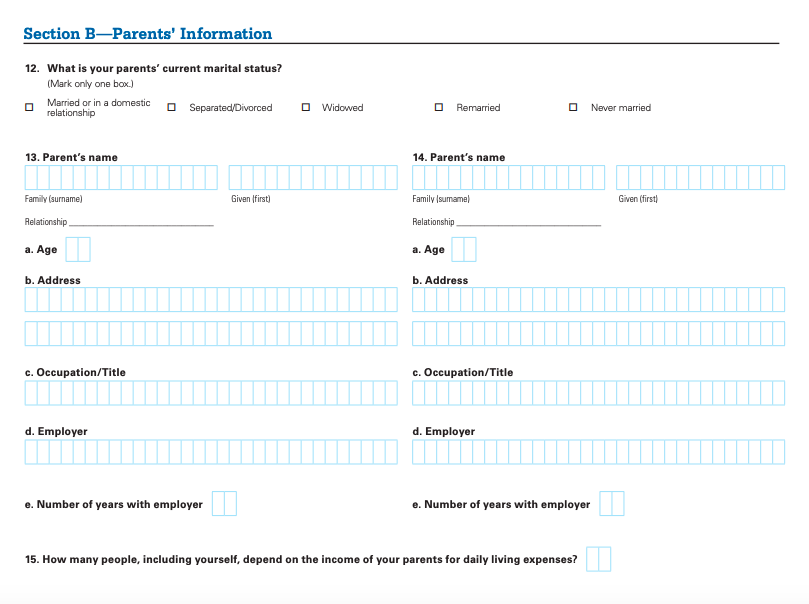 Step 5: Fill out Section C: Financial information
For this section you'll share your household financial information. You'll likely need tax documents and possibly letters of recommendation for anyone in your family who is employed.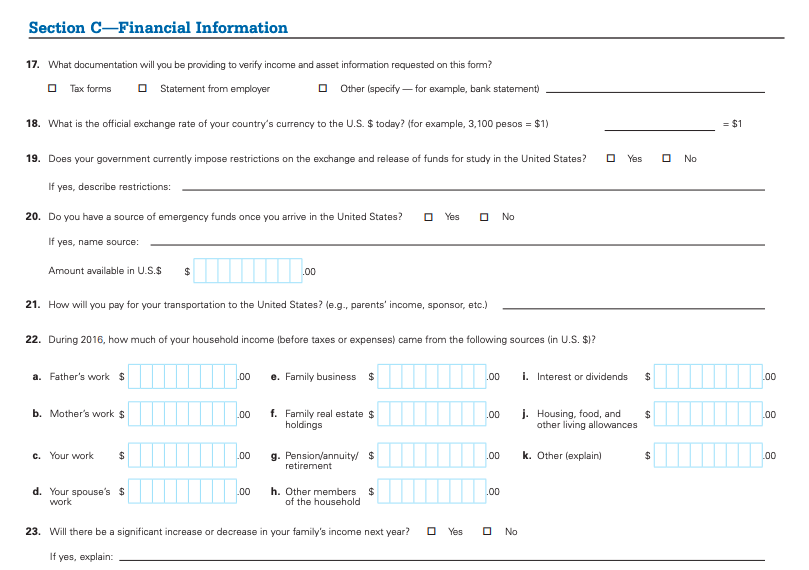 Step 6: Fill out Section D: Asset information
The asset section will apply to property, businesses, land and investments that you or your family have.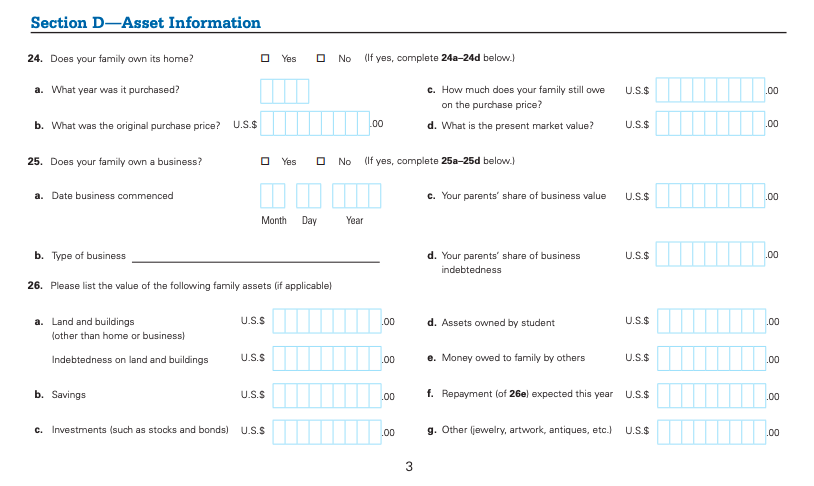 Step 7: Fill out Section E: Expenses
List any expenses such as rent, utilities, medical expenses or auto loans.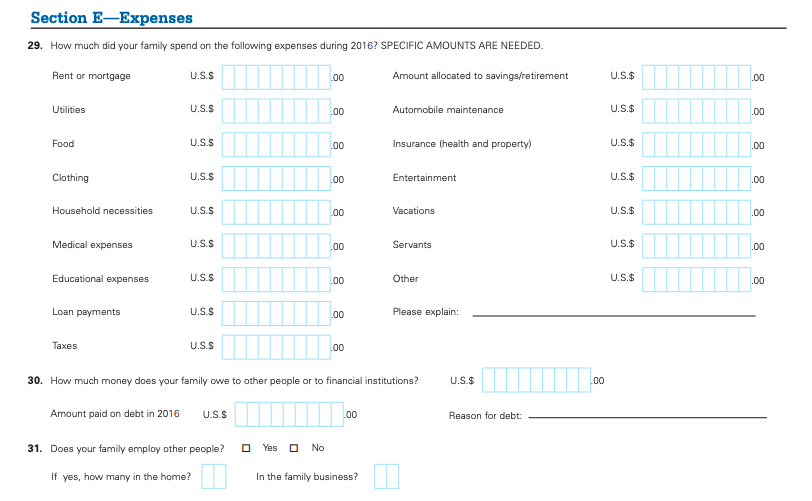 Step 8: Fill out Section F: Expected support for educational expenses
This section summarizes your income, assets and any support you might be receiving from federal agencies or foundations.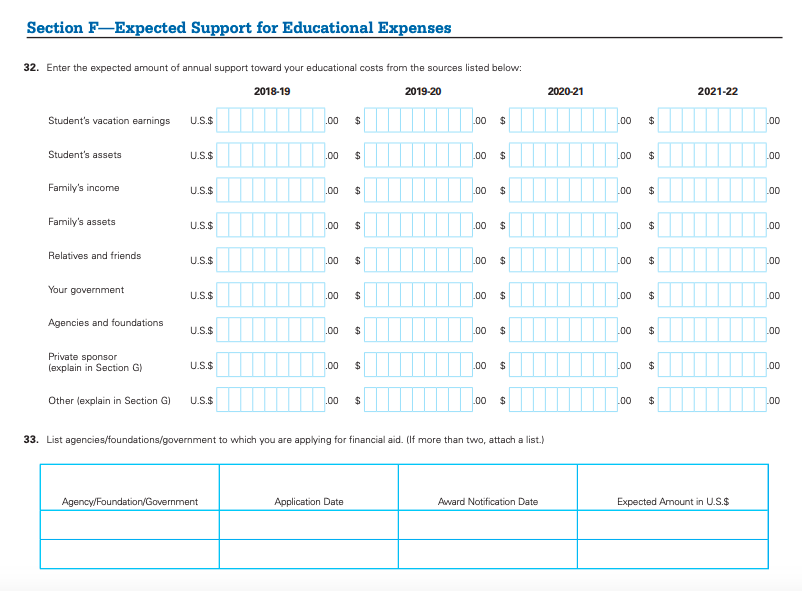 Step 9: Fill out Section G: Explanation or special circumstances
You might not have anything to add to this section, but try to outline any circumstances your college should know about.

Step 10: Sign Section H: Certification and authorization
This section requires yours and your parent's signature along with the date.

Step 11: Send the form to your school
If you're filling out the CSS the information will be sent electronically to your school. If you're filling out the paper ISFAA, you'll need to mail it in.
What happens after I submit my ISFAA?
You can check your CSS dashboard for updates once your profile information is submitted. Because this isn't a standardized application, processing time can vary from school to school.
You may need to follow up with the financial aid office at your college once you submit your application, especially if you use the paper form.
When should I submit my ISFAA?
A good general guideline is to follow the submission timeframe for the FAFSA, which becomes available each year on October 1st. You should try to complete the ISFAA around the same time, although deadlines can vary depending on the college.
Compare student loans for international students
Bottom line
The CSS profile and ISFAA are important resources for international students looking for financial aid. For additional information on potential funding, read our guide to student loans for international students.
Frequently asked questions.