Finder is committed to editorial independence. While we receive compensation when you click links to partners, they do not influence our opinions or reviews. Learn how we make money.
Achieve your debt consolidation goal
Kickstart your financial goal and start repaying your debt in 3 weeks with 5 easy steps.
If you're having trouble keeping up with multiple credit card and loan payments, consolidating your debt can help you lower your interest rate and handle your debts with a single monthly payment — but which option is best will depend on how quickly you can afford to pay off your debts.
Step 1: Collect the information you'll need.

Week 1. Start by collecting the information and documents you need to calculate your expenses, including:
Bills and expenses. Phone, utility, memberships, rent/mortgage and anything else you pay regularly.
Your bank statements. You can download these online at most banks or visit a branch if you don't have an online account.
Any other important financial records. This includes bills, final notices and receipts for everyday purchases like groceries, restaurants and clothing.
Next, let's exercise our bookkeeping skills:
Write down your expenses for the past month. You can draw this out on paper or start a new spreadsheet to stay organized.
Add everything up. This will give you a ballpark figure for how much you should be budgeting for expenses each month. To be as accurate as possible, calculate your expenses for the last three months and find the average.
Calculate your income. If your expenses exceed your income, you need to re-evaluate. Consider the expendable costs you're currently engaged in and think about the costs/luxuries you can do without.
Extra tips
Go through your inbox and online bank statements to make sure you're on top of your finances and everything you owe.
When calculating how much you owe, remember to consider automatic debits from your account (such as monthly bills or charity donations) that could impact your debt levels. If you decide to consolidate your debts, you'll need to organize for these direct debits to be taken from your new account.
If you're having trouble calculating how much you spend on fluctuating expenses like grocery and entertainment, keep all of your receipts for a month. If you bank online, you can also keep track of all of your debit card payments.
Back to top
Step 2: Check your credit score

Week 1. Once you know how much you owe and how much to budget, you can start considering which debt consolidation solution offers you the most value. Before you make a decision, you'll need to consider which options you're eligible for.
A balance transfer credit card will require a higher credit score than a debt consolidation loan. If you don't know your score, it's easy to order a copy of your credit file for free.
If you receive your credit file and find that your score isn't up to scratch, you might want to improve your credit score before you apply for a new credit card or loan. Keep in mind that rejected applications can have a negative impact on your credit score, so rushing the process and applying for a solution you won't be approved for could backfire.
Back to top
Step 3: Compare, compare, compare

Week 2. If you're considering consolidating your debt, there are a few key questions you should ask yourself to determine which option is right for you:
When does the promotional offer end? If a balance transfer card comes with a 0% offer, it's likely that it will only last for 6 to 24 months. Calculate whether you could repay your entire balance by the end of this period. If not, consider a debt consolidation loan

or a

card with a longer promotional period

.
How much can I transfer? Most balance transfer credit cards only accept balance transfers up to a fixed amount (or a percentage of your total debt).
Who can I transfer from? Most providers won't let you transfer balances from an existing account with the same bank. You might also find that you're unable to transfer debts from partnered, affiliated or co-owned banks. Confirm which banks you can transfer between.
Other fees and features. For balance transfer cards, details such as the annual fee, interest rates on purchases and rewards programs could also impact how you use the card during and after the balance transfer is in place.
Eligibility requirements. Make sure you earn the minimum income requirement, have a good credit history and meet any other conditions before applying.
Balance transfer credit cards vs. debt consolidation loans
Compare balance transfer credit cards and debt consolidation loans
Compare debt consolidation loan options
Compare balance transfer credit card options
Back to top
Step 4: Apply wisely
Week 2. Once you've compared your options and decided on one, it's time to apply for your balance transfer card or debt consolidation loan. Click on the green "Apply now" button on the table to be directed to a secure online application with your preferred bank.
Most online applications will take approximately 10 to 15 minutes to complete and submit. To make sure the application process goes smoothly, ensure that you meet the eligibility requirements and have all of the required documentation on hand before beginning the application. If you apply online, many providers can you give a response within 60 seconds or so based on the information you have provided. If you're approved, you'll receive confirmation and information packages regarding the card or loan and your account.
If there's a problem or the provider needs to cross-check some information you've provided, your application status may be left pending. If you haven't received any feedback for a few days, contact the provider directly to discuss the status of your application.
Pro-tip for balance transfers
If the card has a promotional balance transfer offer, it's best to apply for the balance transfer while you're filling out the rest of the application so you can request that your debt is transferred to your new account as soon as possible. This will allow you take advantage of the full length of the promotional offer.
Have the details of your transfer, including how much you need to transfer and where from, ready before beginning the application. If you've decided to close your old account, you'll also need to contact your old bank to organize this.
If you didn't meet the eligibility requirements or failed to provide the necessary documents, you'll receive a notification that your application has been rejected.
Remember that multiple rejected applications will have a negative impact on your credit score. If your application is denied, take the time to understand why, compare your options and wait a few weeks before applying again.
Consider debt relief if you don't qualify for debt consolidation
Step 5: Start consolidating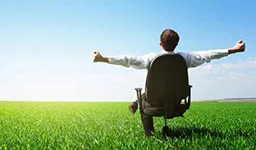 Week 3. If your application for a balance transfer credit card has been approved, you can expect to receive your card within one to two weeks. If you applied for the balance transfer at the time of application, your balance should've transferred to your new account.
If your application for a debt consolidation loan has been approved, you'll need to start paying off your creditors as soon as the money is deposited into your account.
If you haven't already, spend some time mapping out a realistic budget and set of goals that'll help you keep your monthly payments on track.
Use these 3 simple rules to keep yourself moving forward:
Set monthly goals.
Use calendar notifications to remind you when payments are due.
Set a final date for when you'd like to have your debt repaid

—

preferably before the promotional period finishes if you're using a balance transfer credit card
Bottom line
If you're having trouble staying on top of multiple credit card and loan payments, consolidating your debt can help you regain control of your finances. Just make sure that your new interest rate is low enough to make it worth your while.
Frequently asked questions
Back to top
Picture: Shutterstock