Finder is committed to editorial independence. While we receive compensation when you click links to partners, they do not influence our opinions or reviews. Learn how we make money.
How title pawn loans work
With APRs in the triple digits, you risk losing your car if you default.
Editor's choice: Max Cash Title Loans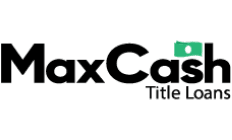 No bank account required
No prepayment penalty
Bad credit OK
See my rate
If you own a car, a title pawn loan can get you cash fast when you don't have great credit. And you might not even need to have a bank account to qualify. But with APRs in the triple digits and the risk of losing your car if you default, it's best left as a last resort.
How do title pawn loans work?
Title pawn loans allow you to borrow cash fast by using your vehicle's title as collateral. This means you can continue driving your car while you're repaying the loan. Most lenders treat them like title loans, though title pawn loans may have fewer eligibility requirements.
Despite the name, you don't need to go to a pawn shop to get this type of financing. Instead, you can apply online or in person with a title loan provider and get your funds in as little as 30 minutes.
How much can I borrow?
You can typically borrow up to $10,000, though it depends on your state, lender and the value of your car. In some states, you might not be able to borrow more than $2,500.
How long do I have to pay it back?
Usually, borrowers have 30 days to pay back the loan in one lump sum. Some lenders also offer title pawn installment loans, which spread the repayments out over several months.
How much does a title pawn loan cost?
Title pawn loans are an expensive type of financing and commonly come with APRs between 100% and 300%. However, it often varies depending on your state — many set limits on how much your lender can charge in interest or fees.
For single-payment title pawn loans, it's more common for the lender to charge a fee, called a finance charge, rather than interest. This can vary depending on your loan amount and state — sometimes it can be as low as $15 per $100 borrowed. These are typically due in full within 30 days.
For installment title pawn loans, lenders typically charge both interest and fees, which can add up over a term of three to six months. On top of the financing fee, you might have to cover the cost of filing a lien on your car's title. This gives your lender the legal right to seize the vehicle if you fail to repay. The filing fee is set by your state and is typically included in the APR.
Compare title loan providers
Benefits and drawbacks of title pawn loans
While title pawn loans can be helpful when you need cash fast, they're not without risk.
Benefits
Bad credit OK. You don't need excellent credit to get this type of loan.
Fast cash. You can sometimes get your money within 30 minutes if you apply in person.
May not need a bank account. Some lenders might not even require you to have a checking or savings account to get a title pawn loan.
Continue to drive your car. You can continue to drive your car while you pay off your title pawn loan.
Drawbacks
Expensive repayments. With APRs in the triple digits, you could end up paying three times what you borrowed in interest and fees.
State restrictions. Depending on where you live, you might not even be able to get a title loan.
Could lose your car. Your lender is legally allowed to repossess and sell your car if you can't repay your title pawn loan.
Risk falling into cycle of debt. Many lenders allow you to roll over your title pawn loan, which adds to the cost each time and makes it more difficult to pay off.
Can I roll over a title pawn loan?
It depends on your state, but usually you can roll over a title pawn loan. Also commonly known as an extension or renewal, rolling over your title loan involves adding more time to your loan term. Typically, you can extend your term by 30 days at a time. Some states might have limits to how often you can roll over your title pawn loan.
Rolling over your loan should be a last resort. Extending it just once doubles the cost of your loan — at the very least. The same rates and fees from your original loan often apply, and some lenders might charge a rollover fee.
What happens if I don't repay my title pawn loan on time?
You could lose your car if you don't repay your title pawn loan on time. However, that might not happen right away. Miss a payment by a few days and you might only have to pay a late fee. If you miss your repayment by longer, your lender might offer to extend your term to collect repayment.
Otherwise, it will take the steps to repossess and sell your car to cover the cost of your loan. Your lender could also take funds to cover the costs associated with repossessing and selling your car. After your lender collects the funds, it's typically required to give you any remaining profits from the sale.
Title pawn loans vs. auto pawn loans
Title pawn loans and auto pawn loans might sound similar, but there's a slight difference between the two. With a title pawn loan, you can keep driving your vehicle while you're paying it back. With an auto pawn loan, your lender keeps your vehicle while you pay it back.
Auto pawn loans also tend to have fewer requirements and could be a better option if you're unemployed or don't have a bank account. But you might want to avoid it if you don't have other transportation options.
What states allow title pawn loans?
Title loans aren't legal in every state. And even where they are legal, the state often has regulations on how much you can borrow, interest rates, fees and terms. Many states also have rules that regulate when and how your lender can repossess your vehicle if you fail to pay back your loan.
Since states typically treat title pawn loans and title loans as the same thing, check out our title loans guide to find out if they're available where you live.
How do I apply for a title pawn loan?
Most title pawn lenders allow you to apply online or in person at a storefront. But even if you get approved online, you'll likely need to visit a store to have your car inspected and finalize the application.
While it's possible to get a title pawn loan entirely online, it's rare. It's also not as fast. You might have to submit additional documents, and you'll often have to wait 24 hours for a wire transfer.
Eligibility requirements
Though it varies by lender, you typically need to meet the following criteria:
Lien-free car title
Live in state where tile loans are legal
State-issued driver's license
Regular source of income
US citizen or permanent resident
Over 18 years old
Steps to apply online
Looking to begin the application process online? Follow these steps:
Visit the lender's website and complete the online application.
Wait for a response from your lender. If you're approved, follow the directions to visit the storefront.
Follow your lender's instructions for submitting the documents and wait for a representative to inspect your car.
Review your final offer and sign the loan documents.
Collect your cash and drive home in your car.
What do I need to bring to the storefront?
Though it varies by lender, you'll likely be asked to bring the following:
Driver's license
Car title
Car
Extra key to car
Alternatives to title pawn loans
Concerned about how expensive title pawn loans are? Consider one of these alternatives:
Bottom line
Lenders often use the terms title pawn loan and title loan to mean the same thing. They're one of the quickest types of financing out there, though with such high rates and the risk of losing your car, it's best left to absolute emergencies.
To learn more about how short-term loans work, check out our guide. Or consider one of these payday loan alternatives instead.
Frequently asked questions
Picture: Shutterstock
More guides on Finder