Finder is committed to editorial independence. While we receive compensation when you click links to partners, they do not influence our opinions or reviews. Learn how we make money.
How much car insurance do I need?
The easy way to compare coverage based on your budget, driving history, mileage and more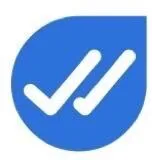 This article was fact-checked and reviewed by Andrew Flueckiger, a licensed insurance agent and Certified Insurance Counselor. Content has been updated for 2020.
Almost every state has certain liability requirements for you to meet, but just opting for these minimum limits might not be enough for you to adequately protect your financial assets. Get the most out of your car insurance policy by knowing what to look for and how to decide what level and types of coverage you need.
How much car insurance do I need?
Liability coverage is the insurance that almost every state requires. It pays out money to other people if you're the one who caused an accident. Having liability coverage meets the minimum requirements for most states — but just meeting the minimum requirements may not be enough. Answer a few questions to find out how much coverage you need.
How much car insurance do I need?
Answer 3 quick questions and compare the right car insurance coverage for you.
Compare how much car insurance you need
Cheapest rates
Good coverage
Highest coverage
Bodily injury
$25/50
$100/300
$300/500
Property damage
$25,000
$100,000
$300,000
Personal injury
$10,000
$100,000
$300,000
Uninsured motorist
$50,000
$100,000
$300,000
Comprehensive
$1,000
$1,000
$1,000
Collision
$1,000
$1,000
$1,000
Gap coverage
$50,000
$50,000
$50,000
Medical payments
$0
$1,000
$5,000
Recommended based on your answers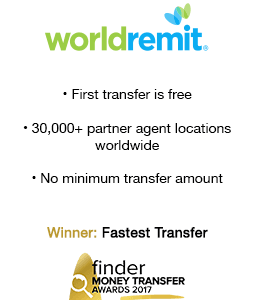 What factors should I consider?
The amount of coverage you need depends on the value of your vehicle, your annual mileage, potential risks to your vehicle and other factors.
Ask yourself the following questions to determine how much coverage is right for you.
What's your budget?
The amount you're willing to pay directly influences how much coverage you can get.
If you're looking for cheap coverage
Start with your state's minimum coverage requirements. Consider adding coverage limits to cover at least the cost of your assets in case another driver decides to sue.
If you have room for more coverage
Collision, comprehensive and underinsured motorist are just some of the many coverage options you can add to your policy to ensure you and your car are completely protected.
How often do you drive?
The longer you're on the road, the greater your chances of being in an accident.
If you drive often
Consider higher liability limits and collision coverage to cover damage to your car if you cause an accident.
If you don't drive often
Ask about low-mileage discounts or pay-per-mile insurance.
Do you have a clean driving history?
Your driving habits can directly affect your insurance rates.
If you have a clean record
Ask about safe-driver discounts and consider a telematics device that tracks your driving habits in exchange for lower rates. Or see if you can use a smartphone app to do the same.
If you have a few tickets or claims on your record
Consider a defensive driving course or look for insurers that specialize in high-risk insurance to get better rates.
What vehicle do you drive?
New or foreign vehicles can be expensive to repair, and older, run-down vehicles might not be worth repairing.
If you drive a new or expensive vehicle
You'll likely want collision coverage to cover car accidents, but consider also adding comprehensive insurance to cover almost everything else. Don't forget to spring for higher limits to actually cover the cost of repairing or replacing your car, rather than just part of it. You may also want gap insurance to cover the full cost of your loan if your new car is totaled.
If you drive an older car
You'll probably need liability coverage to cover other drivers and meet state minimums, but collision coverage might not be worth the cost. Consider adding roadside assistance instead if your car is prone to breaking down.
Where do you park?
Your parking spot can impact the risk of damage or theft, and therefore your rates.
If you park on the street
Consider comprehensive coverage to cover most damage to your car that isn't from a collision, such as theft, storm damage or a tree limb falling on your car. You also might want uninsured motorist property damage, which can cover you from hit-and-runs without having to pay your collision deductible.
If you park on your property or in a garage
You still might want comprehensive coverage just in case of a break-in or potential storm damage.
Will you need a rental if your car is in the shop?
Sometimes repairs can take a few days, so think about how you'll get around in the meantime.
If you have another means of transportation
You might not need rental car coverage or roadside assistance if you can rely on a friend or family member, or have access to decent public transportation.
If you don't have another way of getting around
Consider rental car coverage, which provides an allowance for a rental car while yours is in the shop.
Do you have a car loan?
You might want extra coverage if your vehicle is leased or financed.
If you have a car loan
Your lender will likely require you to have both collision and comprehensive coverage. Consider adding gap insurance, which pays off your loan if your vehicle is totaled before you finish paying it off. Gap insurance covers the gap between the amount of your car loan, or what the car was worth when you first bought it, and the amount you'd get from a total loss, which is less than the original loan value due to depreciation.
If you don't have a car loan
Insure your vehicle for its full value so you don't lose out if it's totaled, and consider adding collision and comprehensive if it's your daily driver.
Do you have health insurance?
Medical bills can add up if you're not covered in the event of an accident.
If you don't have health insurance
Consider adding personal injury protection or medical payments coverage. While these aren't a substitute for health insurance, they can provide some financial help in an accident.
If you already have health insurance
Medical payments coverage and personal injury protection can help extend your coverage or even help pay for your health insurance deductible, though they might not be a necessity.
Do you have any modifications or custom equipment?
Modifications can affect your insurance rates and coverage.
If your vehicle is modified
Consider modified car insurance, which helps protect features that aren't covered by your standard policy.
If your vehicle is standard
Ask your insurer about original equipment manufacturer (OEM) part replacements, which can provide original parts whenever your car needs repairs.
Discover coverage that's broader than competitors, valuable discounts up to 30% off and perks like shrinking deductibles that reward no claims.
Broad coverage, including for custom car parts or ridesharing
Transparent pricing tools that help you buy within budget
Accident forgiveness on small claims or for staying claim-free
Stack a variety of discounts for multiple cars, autopay or homeownership
Compare car insurance for any coverage amount
What are the state minimums?
Every state has different minimum car insurance requirements. Between coverage limits and types of insurance, be aware of your state's minimums before getting on the road.
No-fault states
In no-fault states, each person in an accident is covered by their own insurance company, regardless of who caused it. Because of this, many of these states require personal injury protection, a separate type of coverage designed to pay for medical expenses.
Puerto Rico also has no-fault laws in place.
Florida
Hawaii
Kansas
Kentucky
Massachusetts
Michigan
Minnesota
New Jersey
New York
North Dakota
Pennsylvania
Utah
At-fault states
All other states and Washington D.C. follow the at-fault system, where each insurance company pays for damages according to the degree of fault of each party.
How do I compare coverage?
When comparing coverage, consider the three main types of coverage: liability, collision and comprehensive. Then decide if you can afford any additional coverage. Compare coverage types and costs to determine which fit your needs, based on where you live and how much you can spend.
| Type of insurance | What is it? | Who is it best for? | What's the annual cost? |
| --- | --- | --- | --- |
| Liability coverage | The most basic insurance. Pays for property damage and medical expenses of the other driver when you're at fault. | Almost everyone needs it. Consider state minimum limits if you're looking for the cheapest policy or if your car isn't worth repairing. | $500–$1,000 |
| Collision coverage | Covers damage to your vehicle when you're involved in an accident. | If you don't want to pay out of pocket to repair or replace your car. It's especially good if your car is new or expensive or if you're leasing or financing a car. | $100–$300 |
| Comprehensive coverage | Protects your vehicle from damage that happens off the road, such as theft, weather or vandalism. | If you're looking for extra protection or live in areas prone to adverse weather conditions or high crime rates. | $100–$300 |
| Medical payments coverage | Pays for your medical expenses resulting from an accident, regardless of who's at fault. | If you don't have health insurance, a plan with low coverage limits or a high deductible plan. | $50–$100 |
| Personal injury protection | This is similar to medical payments coverage, but it also covers the costs of rehabilitation and lost wages if you're unable to work following an accident. | If you live in a no-fault state, don't have health insurance or need extra coverage. Required in some states. | $50–$100 |
| Uninsured and underinsured motorist coverage (UM/UIM) | Protects you if the other driver doesn't have any or enough auto insurance to cover damage to you or your vehicle. | Those who live in an area with a large number of high-risk or uninsured drivers. | $50–$100 |
How much car insurance is too much?
If your car has had a good run but hasn't held its value, getting collision and comprehensive insurance may end up just costing you more than they're worth. To find out if the extra protection for your vehicle would be overboard, consider the following factors:
What your vehicle is worth
What your deductible is
How much collision and comprehensive cost
If your deductible is more than your car is worth, it's already time to drop collision and comprehensive. But if your car is still worth more than your deductible, consider how many premium payments it would take to reach your car's value.
It may be worth simply setting aside what you would pay in car insurance premiums to pay for the repairs on your own, rather than dumping more money into collision and comprehensive coverages. Just make sure you're actually saving the amount you need.
Should I balance cheap insurance with good coverage?
The cheapest car insurance you can find won't necessarily be the best car insurance. When selecting car insurance, you'll want to weigh cost versus value to find the right insurance for your needs.
Accident forgiveness could save you long term. This feature might cost more on the front end, but when your rates go up because of a fender-bender, you could end up paying more in the long run.
Customer service is usually worth paying for. Getting great support may be worth the extra couple dollars each month. You might wish you'd factored in customer support when it comes time to file a claim or get help with an issue.
Less coverage means less protection. Your state's minimum requirements are a good place to start. But in a major accident, you might be glad you increased your coverage. After your coverage maxes out, you'll be left footing the bill.
Free towing is often handy. Included roadside assistance can end up paying for itself when you consider the fees, hassle and time involved in getting help when you're stranded on the side of the road.
When it makes sense to buy the cheapest car insurance
Getting only your state's minimum coverage requirements could give you really cheap car insurance rates, but it could cost you much more money in the long run if you're involved in an accident. If the cost to fix the damage to your car exceeds your max coverage amount, you'll be left to make up the difference.
However, there are certain situations where you might want to consider getting minimum coverage. As your financial situation changes, be sure to review your coverage.
You don't plan on putting many miles on your car. Does your car sit in the garage most of the time? The less you drive the less risk there is that you might get in an accident. This is a time when minimum coverage might be a good choice.
Your car isn't worth much. Are you driving around an old car that would cost more to fix than to replace? Collision and comprehensive coverage probably aren't worth paying for. Go ahead and find a budget insurer or a liability-only policy for your beater car, though consider increasing liability limits if you could afford it.
You have little to no income. If you're living paycheck to paycheck and need your car to simply get to work, the savings that minimum coverage provides might be worth it.
You have a low net worth and no major assets. You are less likely to be sued if you are at fault in an accident if you don't have any valuable assets like a home or expensive collectibles. However, you can still have a lien placed against you, or you could lose your license for an inability to pay.
You're working to remove points from your license. If a poor driving history has racked up points on your license, you're likely paying a higher insurance premium. Obtaining minimum coverage in this situation can help to offset the costs.
How much coverage do I really need?
Price is important, but it's not everything. The best move is to find the coverage you want first, and then try to reduce your premiums from there.
Start with the bare minimum requirements for your state and add more coverage types from there. Then see how much extra it costs to increase maximum coverage.
You can often double your coverage for only a few bucks more a month. For example, if your state requires $25,000 in bodily injury liability coverage, bumping that up to $50,000 might only cost an extra $10 a month.
State minimum. Start with the basic bodily injury and property damage liability insurance coverage required by your state.
Liability only. Cheap, liability-only auto insurance is a good starting place for low cost premiums on older cars. Add on extra coverage maximums for a slight premium increase.
Full coverage. For an extra $25 to $50 a month on average, you could get coverage for damage to your car in an at-fault crash with both collision and comprehensive coverage. You can also typically add coverage like towing and glass coverage once you have collision and comprehensive covergae.
What happens if I don't have enough coverage?
If you get in a car wreck and don't have enough insurance coverage to pay for the damage, you'll be responsible for paying for any damages that you cause and your insurance doesn't cover. If you have assets that could be used to pay for these damages, such as a savings account or a home, you might be required to dip into your savings or home equity.
Bottom line
Auto insurance can help protect you from the unexpected and get back on your feet after an accident. Ultimately, the type of coverage that's best for you depends on where you live, what type of car you drive, whether you're financing your vehicle and other factors.
Regardless of which type of policy you decide on, compare car insurance companies to get the best price.
Get the cheapest quotes
Compare car insurance companies near you.
Your information is secure.
Frequently asked questions