Airline bankruptcies: What could happen to your frequent flyer miles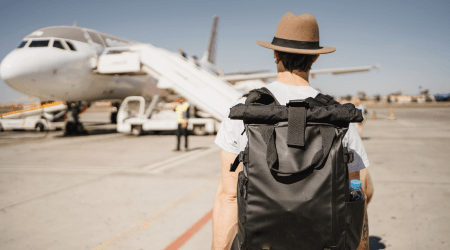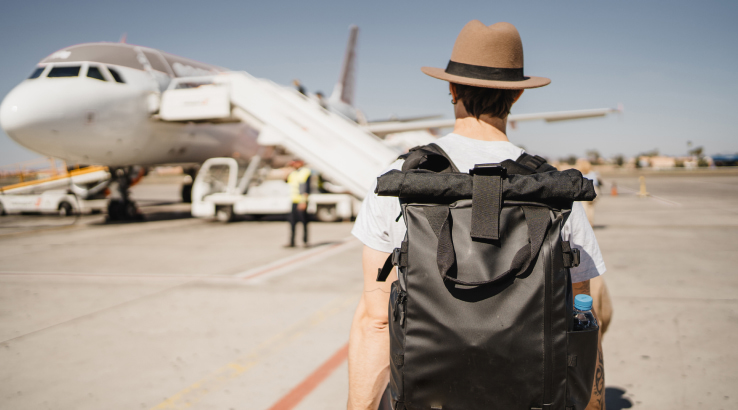 There are two types of bankruptcies, and your miles will likely be fine unless the airline shuts down completely.
As more airlines begin to file for bankruptcy, the risk to travelers' frequent flyer miles goes up. If past and present bankruptcies are any indication of what will happen in the future, you'll need to read the news carefully to get an idea of whether your miles or points are headed for the trash bin.
Two types of bankruptcy
In the US, airlines can enter one of two very different types of bankruptcy, and many other countries have similar processes.
Reorganization: A Chapter 11 bankruptcy indicates that the airline is in trouble but will still operate and try to survive. Because frequent flyers are typically the most important customers for an airline, frequent flyer loyalty programs are often maintained through Chapter 11 bankruptcy proceedings. In fact, when United Airlines faced Chapter 11 bankruptcy in 2004, one of its motions to the court read: "Failure to honor the obligations of Mileage Plus will alienate United's best and most loyal customers and thereby severely harm United's competitive position and its reorganization efforts," according to an IdeaWorks analysis.
Liquidation: A Chapter 7 or 13 bankruptcy indicates that the airline has thrown in the towel by ceasing all operations and selling off all assets to repay its debtors. At this point, frequent flyers have little chance of getting anything from their mileage balance — unless a competitor is willing to buy the soon-to-be-lost membership list or to offer members a "status match" or similar incentive to switch to the competitor's loyalty program. One final hope is that leftover miles are allowed to be redeemed on partner airlines.
A Chapter 11 bankruptcy can be either successful or unsuccessful. If successful, the airline will exit bankruptcy and operate according to its reorganization plan. If unsuccessful, the airline will likely fall into the Chapter 7 or 13 bankruptcy and be liquidated. So there remains a risk to frequent flyer miles with both types of bankruptcy.
And just like miles, an airline's cobranded credit cards are also valuable to the brand, as they provide a source of revenue along with the loyalty value. Generally bankrupt airlines have been eager to protect those credit cards, IdeaWorks noted.
Why you could lose your miles or points
The main reason frequent flyer miles become at risk when a company files for bankruptcy is that the miles or points are considered by accountants as liabilities, not debts. Because of this, frequent flyer members aren't entitled to any payback like other creditors are.
But not all frequent flyer programs are run under the umbrella of the airline. If the program is included in a separate company, it won't be subject to the bankruptcy proceedings and can continue to operate. That was the case with the recent Virgin Australia bankruptcy.
Whether any frequent flyer miles or points can be salvaged through travel on a partner airline is up to that other airline. Having a paper ticket of your award travel on a partner airline may help your case, as electronic records are typically shuttered along with the rest of operations.
How miles were treated in past airline bankruptcies
Here's how both types of bankruptcy affected frequent flyer miles at airlines big and small:
Ansett Australia Airlines (2001): Operations were ceased. But because the airline was a Star Alliance member, frequent flyer award travel on partner airlines that had already been ticketed was honored. However, unused miles could not be redeemed on partner airlines.
United Airlines and US Airways (2004): Because they merely reorganized, frequent flyer miles were protected and continued to be accepted.
Avianca Brasil (2019): Operations were ceased and some partner airlines stopped accepting award tickets after a few weeks.
Virgin Australia (2020): The airline is undergoing restructuring, but its Velocity Frequent Flyer program is run under a separate company, so it's still valid and accepting redemptions — though only flight redemptions are currently available.
Thai Airways (2020): This week, the airline entered a restructuring bankruptcy and its frequent flyer program is currently still operating normally.
Which airlines should you be concerned about?
In late March, Bloomberg listed airlines most at risk of bankruptcy, and Asian airlines topped the list, including Pakistan International Airlines, AirAsia Indonesia, Nok Air, PNG Air and Kenya Airways. Others have enough cash reserves to last a few more weeks or months, and some may receive government aid.
In Europe, the most questionable picks were Norwegian Air and Air France-KLM. In the US, it was American Airlines and SkyWest, though Delta CEO Ed Bastian said on Wednesday that he doesn't think any US airline will go out of business due to government assistance.
Photo credit: Getty Images