Finder is committed to editorial independence. While we receive compensation when you click links to partners, they do not influence our content.
House cleaning services
Keep your home in tip-top shape with professional cleaners.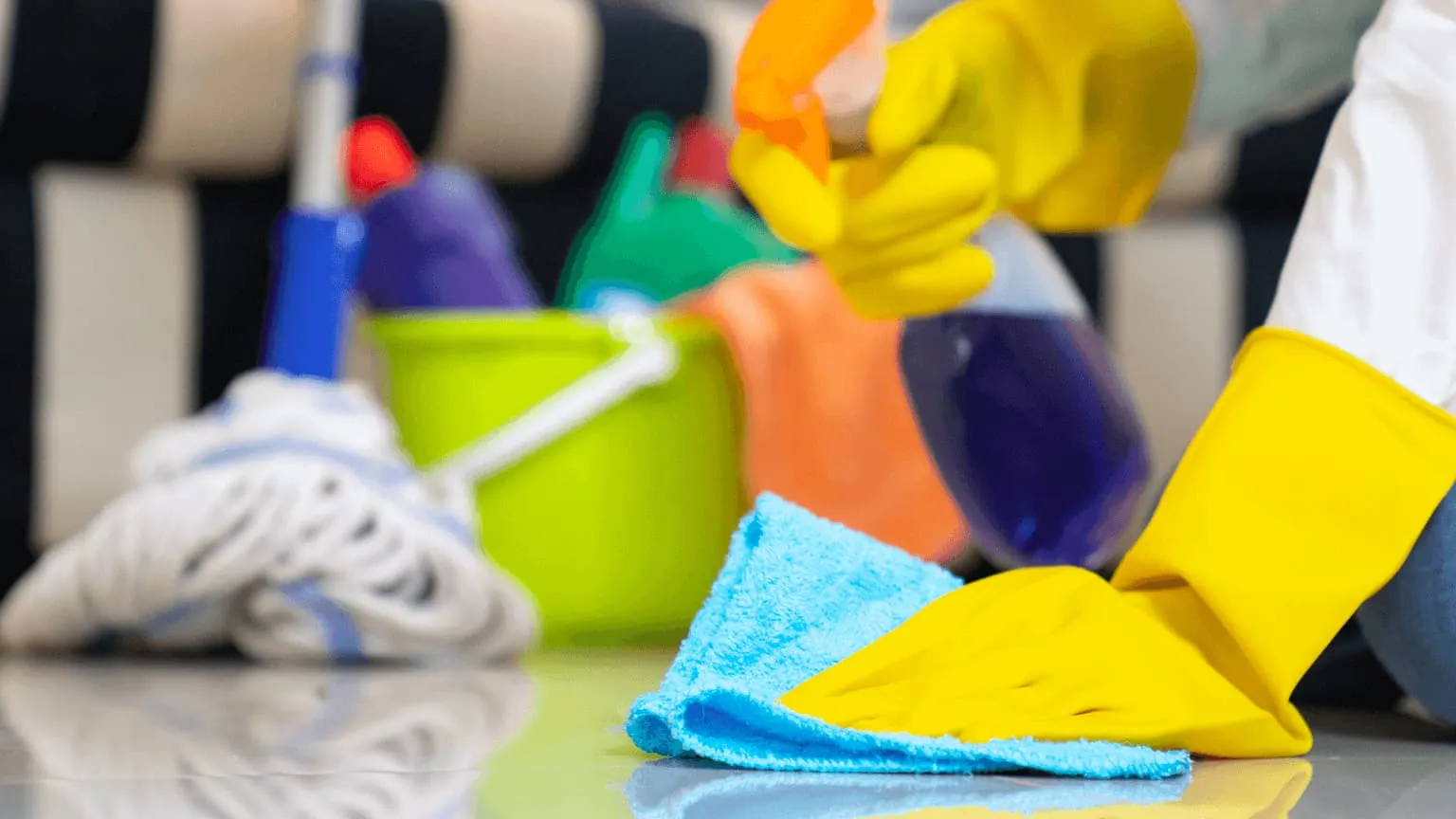 Live a busy life and stretched too thin to give your home the cleaning it needs? Hiring a professional house cleaner to handle tasks around your home can help you cross one more responsibility off your list.
We help you weigh what to know about housecleaning services so that you can decide whether to hire one for your home.
How do house cleaners work?
House cleaners are individuals or teams that come to your home to make it shine. The range of services provided include one-time spring cleaning and regular schedules to keep your house tidy and sparkling. House cleaners tend to charge either hourly rates or fixed rates according to your dwelling's square footage.
How much does a house cleaner cost?
What you can expect to pay a cleaning service depends on the dwelling size and level of cleaning you need.
| Home size | Standard cleaning | Deep or move-out cleaning |
| --- | --- | --- |
| Studio | $50 | $100 |
| Apartment or small 2 bed/1 bath house | $90 | $150 |
| 3+ bed/2 bath house or larger | $135+ | $200+ |
Prices generally start around $50 per hour for a small studio apartment to around $150 an hour for a large house. The average national hourly rate is between $25 to $90 per cleaner.
Do I need to tip my house cleaner?
No, but it's a good thing to do. Ask the company you're working with for their advice on tipping.
If you've hired a service that provides a consistent team to service your home regularly, a bonus at the end of the month or year is a way to show your appreciation.
What is included in a house clean?
A basic housecleaning service includes:
Vacuuming, sweeping and mopping floors.
Cleaning the bathroom shower, bathtub and toilet.
Washing dishes and cleaning the kitchen sink, stovetop, appliances, countertops and cupboard surfaces.
High and low dusting.
Wiping down surfaces with cleaning spray in the living areas.
Tidying the bedroom.
Emptying garbage and organizing recycling.
Other services you can negotiate for an additional cost include washing dishes, changing linens or folding clean laundry. Cleaning carpets, windows, cupboards, ovens and fridges may also fall within à-la-carte services, depending on the company.
How long does a house clean take?
Here too, it depends on the number of rooms you want cleaned, the tasks you want the cleaner to do and whether cleaning is done on a weekday or weekend.
Light cleaning of a small apartment might take an hour or two, while cleaning a house could take around four hours. A deep clean of a larger house can take a full day.
Pros and cons of hiring a professional house cleaner
Benefits and potential drawbacks come down to your schedule, time and home.
Pros
Saves you time to accomplish other tasks
You may not need your own equipment with a professional service
Cleaners may have more experience dealing with hard-to-remove stains
Cons
More expensive than doing it yourself
You may need to book weekdays in advance
Why should I hire a house cleaner?
Getting your house cleaned regularly can give you more time to tackle other tasks or enjoy downtime. A professional service might end up cleaning your home more thoroughly than you're able to.
If you're preparing for a special occasion like a dinner party, looking for a spring cleaning or renting out your home or spare room through Airbnb, it might be worth it to hire a cleaner rather than do it yourself. A house cleaner can also handle the end-of-lease clean to reduce the hassle of longer-term rentals of your property.
How often should I have my house cleaned?
It depends on factors like the size of your home, the number of people who live with you and your monthly budget.
The average household can get by with biweekly cleanings. But if you live a busier life, have a large family or many roommates or have more space than time, weekly cleanings can help you keep up with resulting housework.
If you have enough time for your own regular touch-ups, you might want to schedule a monthly deep cleaning to get you through.
Bottom line
If your busy life results in your house needing extra love, a house cleaner can keep your surroundings tip-top while giving you more time for other things. You can schedule someone to make your space sparkle on a specific day and with regular frequency that fits your lifestyle and budget. And you may be able to order up deeper or more focused cleaning — say on your floors, your laundry or your furniture — for a fee.
Shop around to find a reputable service that best fits your home, schedule and budget.
Frequently asked questions about house cleaning