Save on your next accommodation booking with these great offers and Hotels.com coupon codes for stays internationally and in the US.
If you're traveling anytime soon, consider booking a hotel through Hotels.com. The site is owned by Expedia — whose portfolio includes Orbitz, Travelocity, Trivago, and CarRentals.com — and can offer steep room discounts you may not find elsewhere. The site lists over 220,000 properties in nearly 20,000 locations, meaning you'll be hard pressed NOT to be able to find somewhere to stay at your vacation destination through hotels.com. The variety of properties that can be reserved through the site includes hotels, bed and breakfasts, condos and more.
Hotels.com customers can benefit from a variety of ways by using the website, including cashing in on some great offers like a price match guarantee – so you know you can get the best price on your next booking. Hotels.com also offers a loyalty program, which rewards you with a free night's stay for every ten booked at selected hotels. As if that wasn't enough to start you shopping for your next luxe stay away, you can save even more with our hotels.com discount codes and deals. Well, what are you waiting for? You deserve a break!
Popular Hotels.com coupon codes and discounts for April 2017
Hotels.com: Enjoy up to 50% savings
Enjoy up to 50% savings with Secret Prices when you use the free Hotels.com App!
Hotels.com: Deal of the Day!
Check daily to see the Deal of the Day! Save up to 50% on featured hotels!
---
Not sure where to enter your Hotels.com promo code?
Step-by-step instructions on how to use a promo code?
Applying a discount to your booking is easy at Hotels.com. just follow these steps:
1. Pick an offer from the list above.
2. Copy the code on your computer or write it down.
3. Visit hotels.com, then choose the destination or hotel and the dates that you would like to reserve. Once you've found something you'd like to book, click on the blue "Book Now" button.

4. Select your preferred room type and click "Book".

5. A window may pop up asking whether you'd like to book now or if you'd like to pay at the hotel. Discount codes will only apply to stays paid for up-front. Don't worry, you may still be able to cancel/change the reservation. Just be sure to check the terms and conditions on the booking before you confirm. Click the "Pay now" button to pay upfront.
6. On the right side of the screen, a booking summary will appear. Click on the white circle next to "Apply a discount code" A field will appear where you can enter your code.

7. Enter your code and click "Apply". Your total will be recalculated.


8. Finish entering your payment details and click "Buy Now" to complete your booking.
---
Pros and Cons of Hotels.com
Pros
Price Guarantee. If you find a better price on a room elsewhere, Hotels.com will match the price by refunding you the difference.
Great customer service. You can call the team at Hotels.com 24 hours a day, 7 days a week!
Excellent cancellation policy. Cancel your booking for free with most hotels up to a few days prior to your stay. Confirm these details on the hotel details page.
Immediate or delayed payment on bookings. Hotels.com gives you the option of paying for your room immediately or just reserving the room for now and paying later.
Cons
While the site has a good customer service team who you can always get in touch with, some users have stated that they have had to go through a process to get a refund. Some users have stated that it can take over one month for the funds to be returned to the customer from the time of cancellation. So, please be careful when making your booking to ensure you are entering the correct dates and details.
---
Hotels.com FAQ
Where do you enter Hotels.com promo codes?
Check out our simple guide, which you can see here.
How does the Hotels.com Rewards program work?
The Hotels.com rewards program lets you "collect" 10 nights to get one for free. The program is free to join and it takes just a few minutes to sign up.
There are more than 100,000 hotels around the world that are eligible for the program, including major hotel chains.
How do you redeem a Hotels.com free night?
First, you'll need to sign into your Hotels.com account. In order to use your free night toward a stay, you'll need to choose a hotel with the Hotels.com Rewards logo.
When you make your booking, you'll see the usual "Pay now or Pay at hotel" option. Select "Pay now".
When the reservation summary appears, you'll need to select "Redeem Hotels.com Rewards". Then, select which free nights you'd like to redeem and then apply.
There are no restrictions on when you can redeem your free night, whether it's a weekend, weekday or public holiday. If the hotel you'd like to redeem is more money than the value of the free stay you've earned, you can pay the difference. However, if it works the other way around, you'll need to forfeit the difference. It is important to note that the free night does not include taxes and fees.
How do you cancel a booking?
Cancellations can be made in your account, or you can call Hotels.com on 800 807-6641.
To cancel in your account, you'll need to access your booking summary and then click on "Cancel booking."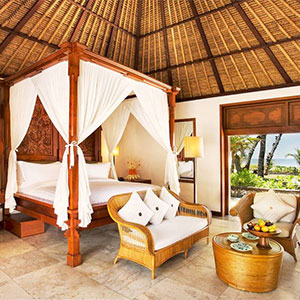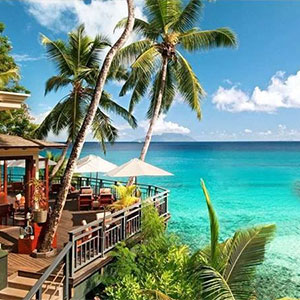 ---
Hotels.com's Cancellation Policy
Cancellation policies are specific to an individual hotel or hotel chain. However, many hotels listed offered amazing cancellation policies where you can receive a refund up to a few days prior to your scheduled date of arrival. To check the cancellation policy for a particular hotel, simply enter the hotel name and load up the details page. Here you can view the policy under 'Room type', 'Options'. Note, there may be a cancellation fee incurred from the hotel directly.
How to Cancel a Booking: There are two way that you can cancel your reservation placed through Hotels.com. The easiest way is often to call Hotels.com directly. They can be reached toll free 800 807-66419. Alternatively you may also be able to amend or cancel your booking by logging into your account on Hotels.com
---
About Hotels.com
Hotels.com is one of the largest and most renowned online hotel booking website in the world. They offer nearly a quarter of a million accommodations in thousands of destinations, so there's a pretty decent chance you'll find a play to stay wherever you're thinking of going Walkabout. Happy holidays!