Finder is committed to editorial independence. While we receive compensation when you click links to partners, they do not influence our content.
Horchow promo codes
Best deal: Sign up to the newsletter and save 20% off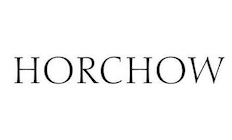 Horchow offers hundreds of stylish and elegant home décor items from top brands.
What can I buy at Horchow?
From your dinnerware to your dresser, Horchow has everything you need to cultivate a beautiful and modern home that's relaxing and enjoyable to spend time in.
Horchow offers furniture for every room of your home, including items for less common areas like your outdoor patio or your game room. It also offers a selection of nursery furniture like cribs and changing tables. Here's a sampling of the furniture Horchow has to offer.
Living room
Sofas and sectionals
Chairs
Ottomans
Benches
Settees and chaises
Coffee tables
Side tables
Chests and consoles
Cabinets
Bookcases
Bedroom
Beds
Headboards
Dressers
Armoires
Nightstands
Bedside tables
Vanities
Dining room
Dining tables
Dining chairs
Bars
Bar stools
Banquettes and benches
Buffet and sideboards
Home office
Desks
Desk chairs
Bookcases
Files and file cabinets
Desk accessories
After you've set your room up with furniture you love, the next step is to decorate! Luckily, Horchow has lots of great home décor options for every taste. It has a large selection of mirrors, art, faux florals, fireplace accents, trays, vases, picture frames and more.
There's also a variety of cozy blankets and pillows beautiful enough to count as a decoration in your home. You can even find bedding to match: Horchow also offers a variety of sheets, comforters and duvets. Don't forget the other textiles that include towels, rugs and curtains to add a sophisticated touch to your personal space.
And then there's lighting. Switching up your fixtures could make a huge difference in the ambiance of your home. Horchow has lots of great modern fixtures that can add an updated feel to any room. Choose from chandeliers, pendants, sconces, flush mount fixtures and ceiling fans. If you're a renter and can't change out your fixtures, choose from a selection of floor and table lamps that can add a special flair to your décor scheme.
Last but not least, don't forget to set the table. Horchow has modern dish sets and flatware that help you find extra enjoyment from family dinner.
How do I use my coupon code?
Shipping, delivery and payments
Can I get free delivery?
Horchow advertises free or reduced delivery on hundreds of items, but actual delivery costs vary. If a product offers free or reduced delivery, you'll see it advertised on the page. Your shipping costs are calculated at checkout and depend on factors like the weight, cost and location it's being sent. Some promo codes can save you on shipping costs.
Shipping costs
Shipping costs depend on how much you spend and the weight of your items. Expedited shipping is available for quicker shipments. Here's a chart explaining Horchow's shipping charges.
| Amount spent | Standard shipping: 5-7 business days | 2-day shipping | Overnight shipping |
| --- | --- | --- | --- |
| $50 or less | $8 | $18 | $25 |
| $50.01–$100 | $11 | $21 | $28 |
| $100.01–$150 | $17 | $27 | $34 |
| $150.01–$200 | $22 | $32 | $39 |
| $200.01–$250 | $27 | $37 | $44 |
| $250.01–$300 | $33 | $43 | $50 |
| $300.01–$400 | $39 | $49 | $56 |
| $400.01–$500 | $50 | $60 | $67 |
| $500.01–$600 | $55 | $65 | $72 |
| $600.01–$700 | $65 | $75 | $82 |
| $700.01–$800 | $75 | $85 | $92 |
| $800.01–$900 | $85 | $95 | $102 |
| $900.01–$1,000 | $95 | $105 | $112 |
| $1,000.01–$1,250 | $110 | $120 | $127 |
| $1,250.01–$1,500 | $120 | $130 | $137 |
| $1,500.01–$1,750 | $130 | $140 | $147 |
| $1,750.01+ | $150 | $160 | $167 |
How can I track my order?
You can check on the status of your order in a few ways. The simplest is to use the tracking tool on the Horchow website. To use this tool, you'll need your order number and either your email address or your phone number. You can also check on your order by calling customer service at 877-944-9888.
Payment options
Pay for your Horchow order online using American Express, Visa, Mastercard, Discover, Diners Club, PayPal, Neiman Marcus Credit Card or Bergdorf Goodman Credit Card. Horchow uses Symantec to secure its site, so your information is protected from threats online.
What is Horchow's return policy?
Returns of new merchandise are accepted. Your return must include attached tags and all original packaging. Use the packing slip enclosed with your order to let Horchow know if you want a refund or store credit. Gift returns only garner store credit. Returns should take 10 to 14 days to process.
Are Horchow returns free?
Unfortunately, a return fee is deducted from your refund. Horchow isn't clear about exactly how much this fee is, but it likely varies by item just like shipping costs. If you need a replacement shipping label, call 877-944-9888.
Can I exchange for a different color?
Yes, you can indicate on your return form that you would like an exchange, but a return shipping charge may still apply. Call customer service at 877-944-9888 for more information about exchanges.
How do I return items to Horchow?
You package will include a SmartLabel in case you'd like to make a return. Fill out the returns form indicating whether you prefer to receive a refund or store credit.
Horchow's return address
If you'd rather use your own shipping method, mail your items to:
Horchow
4121
Pinnacle Point Drive
Dallas,
TX 75211
When's the next Horchow sale?
The Horchow clearance section that covers all your home-good needs. From Moscow mule glasses to velvet shams, there's always tons of great finds in the sale section at Horchow. Some items offer discounts of more than $100 off, but others are only a few dollars cheaper than usual.
When you sign up for Horchow's email newsletter, you'll get 20% off your first purchase. Sign up for the finder.com shopping newsletter, you'll save even more. We'll send you our cultivated picks of the best coupon
and promo codes for the week, so you can always be in the know on online shopping sales.
What sets this brand apart?
Horchow is a classy and modern brand that offers a variety of high-quality home décor items. Rather than focusing on what's trendy, Horchow produces timeless pieces that you'll cherish in your home for years to come. Shopping at Horchow is treating your home like the investment in happiness that it is. The brand points out that traditional doesn't have to mean old-fashioned and that basic shouldn't be boring. It embraces the customer's unique preferences with the philosophy, "If it makes you smile, it's your style."
What do people really say about this brand?
Customers compliment Horchow's thoughtful packaging that prevents items from getting damaged. They also mention that Horchow's catalog feels inspiring and that they're constantly impressed by the selection.
Main customer complaints include slow, expensive shipping and poor customer service. Many customers said their shipping costs were exceptionally high and that they didn't receive their items by the promised date. So, leave some flexibility if you need to receive an item by a certain date. Some customers also mentioned that the items they received were not as pictured and that they'd received a slightly different item than what they'd ordered.
What is Horchow's history?
Horchow is a subset of Neiman Marcus, the luxury department store. It was originally started by Roger Horchow in 1971 as The Horchow Collection, the first luxury mail-order catalog that came before any brick-and-mortar store. Horchow sold his company to Neiman Marcus in 1988 and change careers, writing books and producing Broadway shows. He was awarded an honorary doctorate from Yale. Today, Horchow is largely based online but Neiman Marcus does operate two Horchow Finale Furniture Outlets where you can save on luxury home items and furniture.
What about social media?
Horchow is active on Pinterest, Facebook, Instagram and Houzz, a social multimedia home design site. More than 136,000 people like this brand on Facebook. It posts beautiful home decor photos on Facebook nearly every day to keep you inspired. On Instagram, Horchow has nearly 100,000 followers. There's a lot of overlap between the brand's Instagram and Facebook posts, so you may want to choose one social media site to follow them.
How can I contact customer support?
Horchow customer support is available 24/7. You can try using their live chat feature, which should connect you very quickly to someone who can help you. If you'd rather talk on the phone, call customer service at 877-944-9888. If you're not in a rush, you could also use the email form available under the Assistance section of the Horchow website.
Why should I shop at Horchow?
Horchow's inventory of luxurious items aims to make your house feel comfortable and stylish. Consider shopping Horchow when you want to splurge on a special statement piece or investment item. Though you can find great deals on high-quality homewares in the sales section. A brand operated under Neiman Marcus is linked to the kind of history and pride that makes it seem trustworthy.
Pros and Cons
Pros
High-quality items. Items from Horchow are the definition of luxury.
Long brand history. The brand has been around for nearly 50 years.
Cons
Complicated shipping policies. The shipping policies are complex and hard to navigate.
No free returns. You'll have to pay to return your items.
Expensive. This is not a discount site.
Bottom line
Horchow is a good shopping destination if you're ready to invest in your home. The prices may be too high for a new homeowner or someone trying to decorate on a budget, although bargain shoppers can score some great items in the sales section. What the site lacks in discounts, it makes up for in selection and quality. With hundreds of carefully crafted and designed items to beautify your home, Horchow is truly a one-stop shop for luxury home design.
Frequently asked questions
Images: Horchow.com
More guides on Finder