Finder is committed to editorial independence. While we receive compensation when you click links to partners, they do not influence our content.
Compare loss of use coverage for home insurance
Keep life running as usual without worrying about temporary living costs during major home repairs.
Our top pick: Policygenius home insurance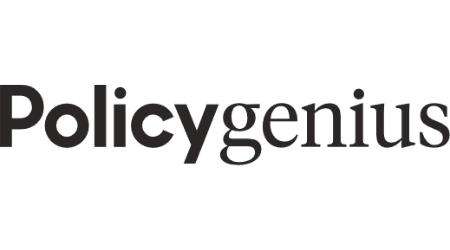 Personalized policies
Compare top-rated companies
Switch online hassle-free
Go to site
If your home suffers unlivable damage, most home insurance policies include coverage for your temporary accommodations. But the dollar amount and time period covered differ among home insurance providers, so you might need to shop around for the best value.
What is loss of use coverage with home insurance?
Loss of use home insurance helps you pay for temporary living expenses when damage to your home and its contents prevents you from living there. It's designed to cover extra expenses you wouldn't normally have. For example, if a kitchen fire makes your home unlivable, your family might need to stay in a hotel and eat out for a week while your house is being repaired.
Coverage includes housing for you, your family and your pets while your home undergoes repairs or rebuilding. Loss of use coverage is also called temporary living expenses or additional living expenses coverage.
How does loss of use coverage work?
Loss of use on your homeowner's policy is meant to pay additional expenses you need while staying at your home away from home, though at a similar quality of life as before.
Let's say your family of four enjoys cooking meals at home and splurges on eating out only two or three times each month. After your home suffers heavy fire damage, your family gets relocated to a nearby rental home with a full kitchen. Because your rental includes a kitchen, your family can prepare homemade meals as normal.
But if your family splurges more than normal on restaurant meals, you might not get reimbursed by your insurance company.
What should I watch out for?
Your home insurance company will need to classify your own home as unlivable and approve your temporary living situation first. If you feel you must move out right away, you can as long as you understand your insurance company won't pay out if the damage claim gets denied or if the damage doesn't qualify as unlivable.
How much loss of use coverage do I need?
How much loss of use coverage you need depends on your family's living needs. Consider how much money you would need if your family had to live several weeks or months in a hotel nearby without a kitchen to prepare food. Also, keep in mind that large repairs like rebuilding parts of your house could take a year or more.
With most insurance companies, the amount of coverage included in your policy is based on a percentage of your home's value, such as 20% to 30%. If your home is valued at $250,000, your loss of use coverage might be set automatically at $50,000 to $75,000.
How much does loss of use home insurance cost?
Loss of use coverage is typically included in your home insurance policy. You might pay more if you increase the coverage amount from the standard offering. However, increasing the coverage can be worth the few extra dollars charged per month if you expect high living expenses.
Get quotes for home insurance with loss of use coverage
What emergencies are covered under loss of use coverage?
As long as your insurance company agrees you can't live in your home because of covered damage, then it should pay for other accommodations. Examples of situations that might be covered include:
Tornado
Lightning
Theft or property vandalism
Accidental damage
What temporary living expenses are covered?
You can use your temporary living expenses coverage to supplement costs you wouldn't normally have while living at home. Costs your insurance company may include in this coverage:
Moving. Expenses from moving to your temporary location
Housing. Whether it's a rental home, hotel or motel as long as it's a reasonable cost for your area
Food. If above the normal amount you'd spend on groceries
Higher transportation costs or mileage. Due to living further from work, school or other activities
Laundry cleaning costs.
Rented furniture. For necessary furnishings that were damaged, such as a bed in an unfurnished rental
Storage unit. In some circumstances, you may need to store your belongings if your home is exposed to the elements
Pet boarding. If you own a pet and the temporary location doesn't allow pets to stay with you. If you have trouble finding a place that will board your pet, your local animal rescue may have resources for emergency fostering.
How do I make a claim for temporary living expenses?
You can receive coverage for your new accommodations once you file the claim for the insured damage, and your insurance company agrees to pay your claim.
To make a claim, you would follow the usual process:
Visit your insurance company's website or call the company to complete your claim form.
Attach relevant evidence of any damage to your home and its contents. Photos and videos go a long way in showing the unlivable extent of damage.
Wait or your company will process the claim. It may send an adjuster to your home to verify the damage.
Get reimbursement for extra living expenses. If your company accepts your damage claim, it should reimburse you for any additional living expenses. Ask your adjuster for more information if you have questions about how your insurance is covering the expenses.
Receive your settlement. You may receive your temporary living expense payments monthly after submitting receipts. Your settlement for your home's damage may get paid out as a lump sum or as contractors perform the repairs.
Bottom line
Temporary living expense coverage can ease the pain of suffering major damage to your home. But to receive payments, you need to confirm that your home damage is covered by insurance and that it qualifies as an unlivable situation first. Compare home insurance companies and their policies on loss of use coverage now, so you know what to expect if major damage happens.
Common questions about loss of use home insurance
More guides on Finder