Finder is committed to editorial independence. While we receive compensation when you click links to partners, they do not influence our content.
Compare flood insurance
Helpful coverage to protect your home, even if you're not in a high-risk flood zone.
Our top pick: Policygenius home insurance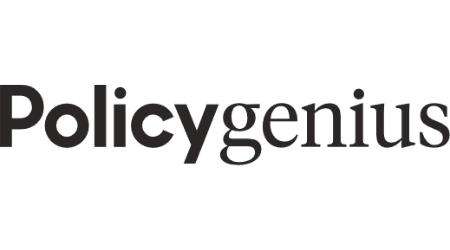 Personalized policies
Compare top-rated companies
Switch online hassle-free
Go to site
Some 90% of US natural disasters involve flooding, according to the Insurance Information Institute, and 20% of all flood claims are filed in low- or moderate-risk areas. Your standard homeowners or renters policy won't cover flooding, but you have two options when buying a separate policy.
What does flood insurance cover?
Coverage can be broken down into two types, which can be purchased together or separately.
Contents. Your personal belongings are included under contents coverage. Typically actual cash value is used, rather than replacement value. That means you'll be paid the amount it was worth, not what it costs to replace with a new version.
Building. Your property itself is covered under building flood insurance. Replacement cost is used rather than actual cash value, which means you're paid based on the cost to replace it — up to the policy maximum.
Parts of your home damaged by flood that could be covered by building flood insurance include:
Built-in appliances, bookcases and cabinets
Carpet
Cisterns
Electrical wiring
Fuel tanks and fuel
Foundation walls
Garages
Plumbing damage
Refrigerators
Staircases
Stoves
Solar energy equipment
Window blinds
Well pressure tanks and pumps
What doesn't flood insurance cover?
As with any type of insurance exclusions apply, including:
Cabinets unaffected by flooding that would no longer match replacement cabinets
Damage caused by earth movement, even if caused by flooding
Damage caused by flooding from inside your house
Decks, patios and fencing
Documents and paper money
Financial losses including those caused by business interruption
Loss of use to the property
Mold, mildew and moisture damage easily avoided or unrelated to flooding
Septic systems
Swimming pools
Trees, plants and landscaping
Wells
What types of flood insurance are available?
You can get flood insurance coverage through a program managed by FEMA or through a private insurer.
National Flood Insurance Program
Also called FEMA flood insurance, flood insurance offered through the NFIP is backed by the federal government and offered at low rates to property owners, renters and businesses.
The NFIP can afford to offer lower rates because it also encourages communities to adopt regulations for managing floodplains and other flood-mitigation strategies.
How much is NFIP flood insurance?
The cost of NFIP flood insurance has a base rate of $108 as of October 2019 for residential buildings in an area with low to moderate flood risk. Keep in mind the base rate doesn't include surcharges and additional costs based on your house's structure, exact location, elevation and other risk factors.
This option is ideal because most homeowners are guaranteed coverage. But you'll face maximums of $250,000 for building coverage and $100,000 for contents coverage.
Private flood insurance
Policies are available through insurers that aren't backed by the federal government, though rates are rarely lower than those offered by the NFIP.
Some insurers offer policies that kick in after you've expended your NFIP insurance for those who need higher coverage. This excess flood insurance is ideal for homes worth more than $250,000, since the NFIP coverage sets low maximums.
How much is private flood insurance?
Because the private market is small and not competitive, your premium can easily cost several thousand dollars. However, consider comparing prices if you live in a low-risk flood zone, where you might find more competitive premiums.
Federal flood insurance vs. private flood insurance
You can get private flood insurance backed by the government or go directly through NFIP for flood insurance.
National Flood Insurance Program
Pros
Backed by the government
Reliable claims fulfillment
Widely available low rates
Cons
Building coverage limited to $250,000
Subject to government changes
Private flood insurance
Pros
Higher insurance caps than the NFIP
Choose your own insurer
Not affected by government changes
Cons
Insurers differ in how they cover flood situations
Higher premiums than the NFIP
Not widely available
How do I apply for flood insurance?
Getting flood insurance is a simple process that could save you thousands in damage expenses. Note that there is a 30-day waiting period before flood coverage takes effect, so consider shopping well before spring flooding season.
Through the NFIP. To purchase through the government, you'll need to find an agent who sells NFIP policies. Check with your current homeowners policy insurer or call the NFIP Referral Call Center at 800-427-4661 to find an agent.
Through a private insurer. For a private policy, enter your personal and home information, coverage needs and choice of deductible in an online quote or over the phone. Then make a payment and start your policy.
Hurricane Harvey: Flood insurance in action
Susan's home of more than 20 years was hit with 10 inches of flooding during Hurricane Harvey. Flooring, walls, cabinets and personal belongings were damaged, with costs to repair reaching $100,000.
Because Susan held a $250,000 policy with $100,000 for personal contents, Susan paid only her deductibles — $2,000 and $1,000 respectively — to repair her home and replace her belongings.
How to save on flood insurance
You can save on your policy with flood prevention, protection and mitigation:
Purchase an elevation certificate. Also called an EC, this document verifies your home's elevation compared to the expected height of floodwaters in your area, keeping your costs low.
Purchase a Preferred Risk Policy. For those outside high-risk zones, consider this policy type that provides coverage combinations for a lower premium.
Confirm your community's CRS enrollment. You could receive a discount on an NFIP policy if your neighborhood is enrolled in the Community Rating System and has worked to reduce flooding risks.
Elevate your home. Raising your home even 1 foot above floodwater levels could save you as much as 30% on annual premiums.
Raise your utility equipment. You can shave savings off your premiums by elevating your plumbing, heating, air-conditioning and ventilation above flood levels.
Install "flood vents." You may need flood openings in such enclosed spaces as crawlspaces. Homeowners in a floodplain require two openings of at least 1 square inch for every square foot of enclosed space.
How to file a flood insurance claim
Keep the right people in the know about your home's damage after a flood:
Call your insurance company or agent to file an NFIP or private home insurance policy claim.
Provide detailed information about your situation, damages and policy.
Wait for an adjuster to contact you to set up an assessment.
Receive a suggested proof-of-loss document, an official statement of the dollar amount you're claiming for your loss, from you adjuster.
Complete your proof of loss details within 60 days, including receipts or official estimates to prove value when possible.
Receive an insurance settlement and begin repairs.
What happens if there's a flood and I don't have flood insurance?
You'll probably have to pay for damages out of pocket, unless you can prove any of the damage was caused by a covered event. For example, say a tree fell on your roof during the flood. You may be covered for roof damage depending on how your policy
You may also be able to get a federal disaster recovery loan. The government sometimes offers these no or low-interest loans to communities to help with recovery.
How can I ready my home for a storm?
Storms are one of the main ways that flooding occurs. By preparing for storm season, you can protect your home from excessive damage.
Clean up outdoors. When the wind picks up, everything from potted plants to trampolines can become dangerous projectiles. Put loose objects away and tie bigger ones down.
Clean your gutters. Clear blockages or buildups of leaves and other debris in your gutters and downpipes. They can contribute to damage when heavy rain hits.
Check your trees. Make sure there are no trees with branches over your home to prevent damage to your roof in a severe storm. Don't be afraid to call in the experts if branches are difficult to get to.
Check your roof. Firmly secure loose tiles or unsecured corrugated sheets on your roof so they don't turn into projectiles or pose a flood risk to your home.
Prepare a supply kit. Battery-powered flashlights and a radio are essential inclusions in any storm survival kit, as are first-aid supplies and water. You may also wish to include important mementos to protect from damage or loss in a storm.
Move your car into the garage. Get your vehicle out of the elements to protect it from damage.
Batten down the hatches. Secure your doors, windows and awnings against the elements. Plywood coverings for your windows can offer much-needed protection in extreme weather.
Stay indoors. Stay well out of harm's way, and listen for the latest weather announcements and updates. When you do venture outside again, stay away from fallen power lines.
Compare private flood insurance policies
Bottom line
Floods are common weather-related natural disasters that can become dangerous fast. Protect your home with flood insurance to stay afloat with coverage for floors, walls, cabinets and other damages not covered by your homeowners insurance.
Get started by comparing insurance companies to find an agent or insurer that offers this important protection.
Frequently asked questions about flood insurance
More guides on Finder