Finder is committed to editorial independence. While we receive compensation when you click links to partners, they do not influence our content.
Dwelling coverage
Protect your home from fires, flying objects and most things in between.
Our top pick: Policygenius home insurance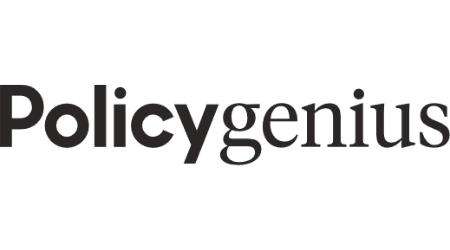 Personalized policies
Compare top-rated companies
Switch online hassle-free
Go to site
Dwelling coverage pays to repair or replace your home if it's damaged. But while the list of what's covered can be extensive, all policies have some big exclusions — like flood and earthquake damage — that can require additional insurance.
What is dwelling coverage?
Dwelling coverage, also referred to as dwelling insurance or building insurance, covers the structure of your home. It's generally included as part of your homeowners insurance policy.
What's considered part of my dwelling?
Your dwelling refers to your home and any attached structures. So while an attached garage would be covered, a shed in your backyard or a guest home likely wouldn't. But unattached structures are often covered under a different section of your homeowners insurance policy — you can check with your insurer to find out the specifics for your home.
Do I need dwelling coverage for my condo?
Sort of, but insurance for condos works a bit differently. While your homeowners association (HOA) will have a master policy that covers the building itself, you'll still need coverage for parts of the building inside your unit.
For example, outside hallways and staircases are covered by your HOA's policy, but damage to the floors or plumbing in your unit aren't. For more information, read our guide to condo insurance.
What can dwelling coverage protect me against?
Exactly what you're covered for depends on your specific homeowners insurance policy, but comprehensive policies will pay to repair your home if it's damaged due to:
Fire
Storm damage
Lightning
Theft and burglary
Malicious acts and vandalism
Falling trees
Burst pipes
Ice, snow and hail damage
Coverage typically includes financial protection for the cost of things like demolition, the removal of debris, rebuilding costs and temporary accommodations.
Compare home insurance with dwelling coverage
What exclusions should I know about?
Exclusions vary from policy to policy, but you generally won't be covered for damage caused by:
Floods
Earthquakes
Sewage backup
Government actions
Pests and termites
Wear and tear
Neglect
Flood and earthquake insurance
Homeowners insurance policies generally won't cover damage to your home due to a flood or earthquake. To fully protect your dwelling, you'll need to purchase flood insurance and earthquake insurance separately.
How are my premiums determined?
A few things that may impact your premium are:
The type of coverage you have. HO-1 or HO-2 policies, which only cover damage from specific events, are less expensive than HO-3 policies, which cover damage from almost any source — with a few named exclusions.
Where you live. If you live in a high-crime neighborhood or an area prone to natural disasters, you'll pay more for insurance.
Your sum insured. The premium you pay corresponds to your sum insured. A house that costs more to rebuild will cost more to insure.
Any additional benefits. Adding on extra coverage, like coverage to update your home after a disaster, can bring up the cost of your premiums.
How often you choose to pay your premium. Some insurance companies offer discounts for those who pay their premium annually as opposed to monthly.
Your incident history. If you already have a claims and incident history, chances are that your insurer will charge you with a higher premium because you're considered a higher risk.
How do I choose a policy?
To choose a policy that fits your needs, compare insurers based on:
What events you're covered for. Read through each policy to find out exactly what you are — and aren't — covered for. For example, many HO-1 policies don't cover damage from ice or frozen pipes, so it might be worth considering a more comprehensive policy if you live in a cold state.
How much you're covered for. While some policies will insure your home for its replacement cost, which covers repairing or replacing your home after a covered event, some less expensive policies will only cover your home's market value, or what you'd pay for it in current market conditions. Market value generally offers less comprehensive coverage.
Cost. This includes both the cost of your premiums and your deductible. You can usually save money by agreeing to a higher deductible, but keep in mind that your policy won't be able to help if you're unable to afford the deductible after a covered event.
Reputation. Compare online reviews and talk to friends and family to find a trustworthy insurer with an easy-to-navigate claims process. It's also a good idea to look into how easy it is to contact your insurer. For example, can you reach them online? If you call in, how long does it take to connect with an actual person?
How much coverage do I need?
Your dwelling coverage should be enough for the total replacement cost of your property, including other expenses like temporary accommodation. If you're under-insured, you'll have to pay the gap between what your policy covers and the replacement cost for your building, which could be a substantial amount of money.
To find out exactly how much coverage you need, have your home appraised before starting a new insurance policy. It's also a good idea to get a new appraisal every couple of years, or any time you make major changes to the home.
Are there any other policies that might suit me better?
If you own a commercial building, are currently doing construction on your home or own an unoccupied home, you may need a special type of insurance.
Commercial property insurance
If you own a commercial property, you'll need to get commercial property insurance to cover your building. If you run a business out of your home, talk with your insurer to find out what type of coverage is best for you.
Condo master policies
This type of insurance is designed to provide coverage for condominiums and taken out by the homeowners association or condo association. It covers outside structures of the building that wouldn't be covered by condo insurance taken out by a homeowner.
Bottom line
Dwelling coverage is an important part of your homeowners insurance policy that covers damage to the structure of your home. But a complete policy can also cover unattached structures and personal belongings. To learn more, read our guide to home insurance.
Compare dwelling coverage options
Frequently asked questions
Image source: Getty Images
More guides on Finder