Finder is committed to editorial independence. While we receive compensation when you click links to partners, they do not influence our content.
Cheap landlord insurance
Balance cost and coverage for a policy that fits your needs.
Our top pick: Policygenius home insurance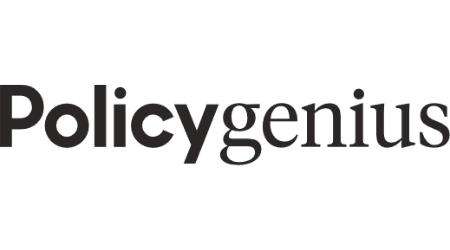 Personalized policies
Compare top-rated companies
Switch online hassle-free
Go to site
Getting just the coverage you need can help you save on landlord insurance. But cutting too much coverage can leave you underinsured and at risk.
What's the minimum amount of coverage I should get?
At a minimum, most landlords will benefit from a policy that covers liability and damage to your building. Liability coverage protects you against lawsuits if someone is injured on your property, and dwelling coverage pays to repair your home or building if it's damaged or destroyed.
In some cases, it may be beneficial to pay more for your premiums in order to reduce the risk of a major financial setback in the future. For example, while adding coverage for non-injury legal claims, like wrongful eviction, will add to your monthly premiums, it also protects you from potentially paying out for a lawsuit in the future.
Can I save money by just insuring the building?
Yes, but it generally isn't a good idea. As a landlord, you can be held responsible if a tenant or guest is injured on your property due to a maintenance issue — even if you do your best to maintain the property.
For example, if a tenant slips on the stairs or gets hurt in a hallway that isn't well-lit, they may have grounds to sue. Liability insurance can help protect you financially if that happens.
10 ways to save on landlord insurance
A lot of times, getting a cheaper policy comes down to being smart about your search. To get the best deal on your policy:
Decide how much coverage you actually need.
If you own the building, you'll want to insure it for its current appraised value. But if you're renting out a single condo, the building may already be insured through the condo association, which can help you save.
You'll also need to figure out what other coverage types you need. For example, if you're renting out a furnished apartment, you may want personal property insurance. And if you can't get by without rent for more than a few months, guaranteed income insurance can help.
While over-insuring can be an expensive mistake, underinsurance is usually more expensive in the long run. Talk with your insurance agent to build a policy that fits your needs.
Beef up the security and disaster resistance.
The safer your building is, the less it'll cost to insure. You can install security systems to scare away thieves, smoke alarms to reduce the risk of fire and storm shutters to make it less likely that you'll experience storm damage.
Shop around.
After identifying what you want in a policy, compare quotes from several insurers and choose the best landlord policy that offers what you need at the lowest rate.
Pay for a year up front.
Many insurers will offer lower rates if you pay for your policy annually instead of monthly.
Keep an eye out for discounts.
Providers offer discounts on home insurance and landlord insurance for bundling multiple insurance policies, sticking with the same company, being over a certain age, applying online and more. Check with your insurer to find out what discounts you're eligible for.
Increase your deductible.
An deductible is the amount you contribute towards a claim before the insurer pays out the rest. By agreeing to a high deductible, you'll get lower premiums. Just make sure you could still pay the deductible out of pocket if you need to make a claim.
Choose your tenants wisely.
Insurance companies will increase your premiums if you take on higher risk tenants such as students and large families, as they are statistically more likely to lead to you (the landlord) making a claim. Also consider any children or pets who will live on the property and whether the owners will take care of behavioral issues or property damage.
Minimize vacant periods.
Insurers see vacant properties as high risk since there's more of a chance of it being vandalized or burgled. Keeping vacancy periods to 30 days or less can help you get affordable coverage.
Consider avoiding making small claims.
Insurance companies will hike your premiums if you make several claims on your policy. So if you can afford to pay for repairs yourself, it might save you cash in the long term.
How much does landlord insurance cost?
Generally speaking, landlord insurance costs about 15% to 20% more than homeowners insurance. How much you pay will depend on where you live, how much your building is worth, your claims history and more.
Does it cost more to insure a house or a condo?
Generally speaking, a house will cost more to insure than a condo because you'll need to insure the building. Condos or units will generally have some insurance through the condo association that provides protection for the building and outside structures — though you may still need coverage for inner walls, floors and plumbing.
Other types of coverage, like liability coverage and personal property coverage, are relevant no matter what type of property you have.
Get quotes and save on landlord insurance
Bottom line
The cheapest landlord policy is one that lets you save on premiums without putting you at financial risk in the future. Compare landlord insurers to find a provider that offers the protection you need at a price that fits your budget.
Frequently asked questions about cheap landlord coverage
Image source: Getty Images
More guides on Finder