Finder is committed to editorial independence. While we receive compensation when you click links to partners, they do not influence our opinions or reviews. Learn how we make money.
Best home insurance
Get comprehensive coverage based on your individual needs.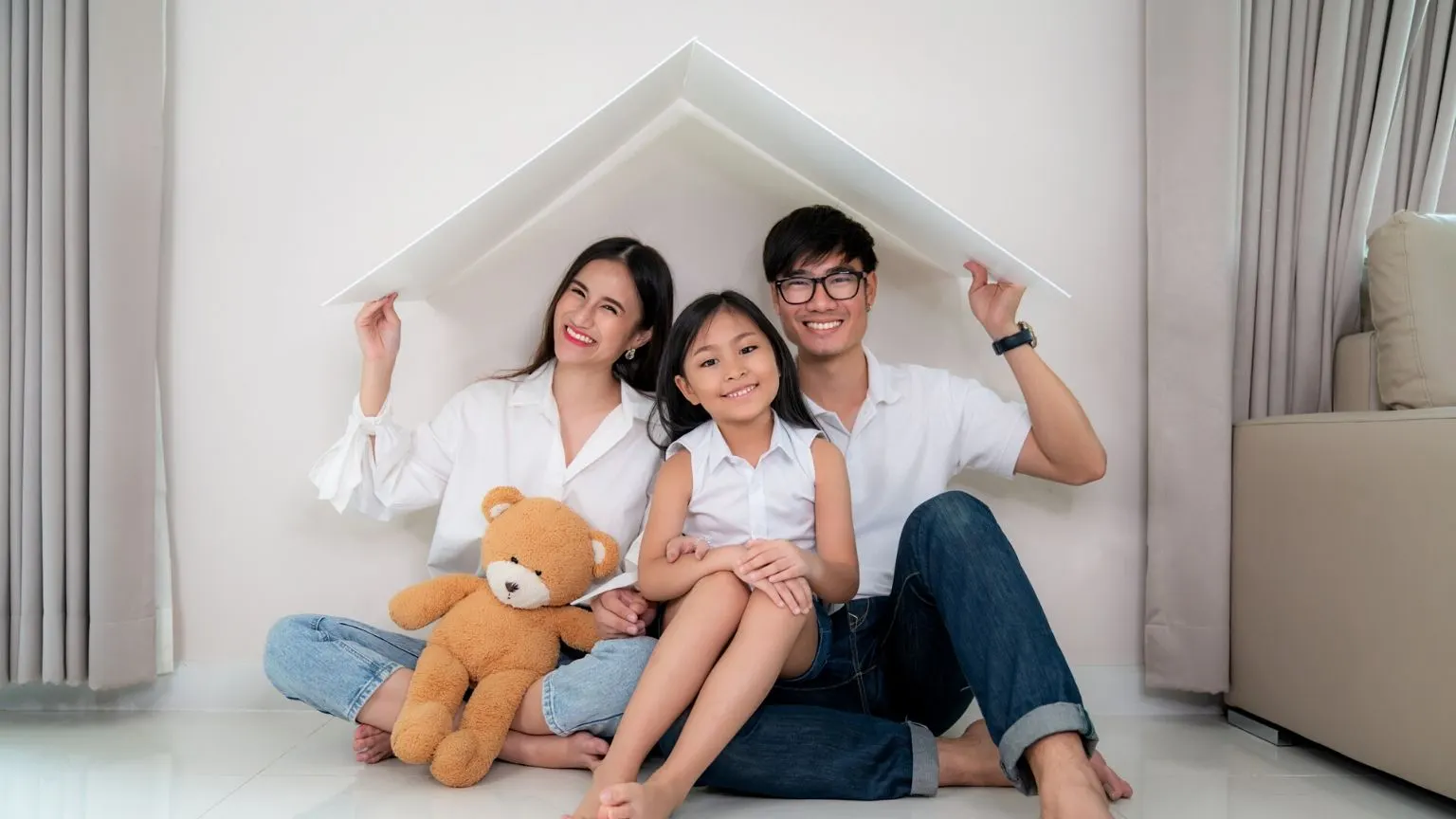 No single home insurance policy is right for everyone. To find the best policy for your individual needs, carefully consider your situation before sizing up the many options available to you.
To get the best home providers for each category, we rated companies on their claims process, customer satisfaction, business ratings and reviews. We also looked at whether their coverage met the industry standard or went above and beyond, plus we factored in any standout offerings that keep homeowners like you better protected.
Amica: Best all-around provider
This company may be centered in the small state of Rhode Island, but that doesn't make its home insurance any less than the best. Amica gets high marks and awards for its top-notch customer service, claims, value and insurance offerings.
5-star service. Amica gets first place in the JD Power Insurance Shopping and Property Claims Satisfaction studies, plus raving customer reviews all across the Internet.
Wide coverage. The company offers replacement cost coverage for both your home and personal belongings as well as coverage for valuables, catastrophes and home businesses.
Dividend policies. Opt for a policy that pays back up to 20% of your annual premium.
Allstate: Best for first-time homebuyers and savings seekers
We couldn't choose just one standout feature for this provider because its benefits were just that good. First-time homebuyers can enjoy Allstate's educational home insurance pages and comprehensive coverage offerings, while savings seekers can have fun with steep discounts.
25% off bundling discount. Most big name providers offer 10% or even 20% off for policy bundling, but Allstate home insurance beats out competitors by going all the way to a quarter off your premium.
Guest medical protection. Make sure any guests are protected while they're on your property.
Claims-near-you tool. Number crunchers have access to more numbers by using this tool to search for common claims in their location and how much those claims cost.
Farmers: Best hassle-free policies
Farmers keeps its offerings simple by giving you a packaged deal for home insurance in three different tiers, which can include replacement cost coverage and valuables. Plus, get rewarded for every term that you don't have to make a claim.
Home insurance packages. These packages can stick to your most basic needs or include guaranteed replacement cost, and you get the ability to customize as needed.
Declining deductible and claim forgiveness. You won't see many claims-free rewards with competitors that include lowering your deductible $50 for no claims and overlooking a surcharge after your first claim in a long while.
Cosmetic damage. Get cosmetic repairs covered if they're related to another covered damage, and at no extra charge on your premium.
Green home coverage. Rebuilding after damage and want to go green? You'll get $25,000 for the upgrades if you choose this coverage.
USAA: Best for the military
USAA has received multiple accolades across the company for its military-affiliated offerings, and its home insurance is no exception. High customer satisfaction, helpful service and wide coverage are all marks of a USAA policy.
Top claims service. USAA received a 5-star rating for property claims by JD Power, and that award is echoed in its customer reviews as well.
Replacement cost included. The company brings more value to your table by replacing your home and personal belongings without considering depreciation.
Home sharing coverage. Those renting out a room in their homes can get protection, a step that says USAA stays ahead of the times.
Erie: Best dwelling coverage
If homeowners had their choice of coverage regardless of cost, many would go for guaranteed replacement. Erie fills both needs so you don't have to pay extra for the best home protection.
Guaranteed replacement cost included. No need to worry about getting out your wallet if your home gets damaged here.
International liability. Protect yourself if you hurt someone or damage property anywhere in the world.
Home businesses covered. While many insurers don't cover damage that's business-related, you can with this optional protection.
How can I make sure I'm buying the best home insurance for me?
To find the best policy to keep your home safe:
Insure your home for the right amount. If you've owned your home for more than a few years, consider having it professionally appraised to get an updated idea of its value. And for the most comprehensive coverage, insure your home for its replacement value, not its market value.
Choose an affordable deductible. Choosing a higher deductible can lower your premiums, but you should still choose an amount that you can afford to pay if something happens to your home. Your policy is useless if you can't afford the deductible after an accident.
Check personal property coverage limits. Make sure the policy provides sufficient coverage for your valuable items by checking the limits and sub-limits. For example, if your $3,500 computer is destroyed by fire and your policy limits computer coverage to a maximum of $1,000, you'll end up significantly out of pocket.
Check the exclusions. Not only is it important to know what your policy covers, but also what it doesn't cover. Read the list of general exclusions and talk with your insurer to find out if you need to purchase additional coverage.
Compare insurers. Get quotes from your top insurers, and then compare based on price and the provider's reputation. Sites like Trustpilot and the Better Business Bureau can give you a good idea of how past customers have felt about the claims process.
How do I find the best home insurance company?
When choosing a home insurer, compare providers based on:
Customer service. Is your insurance provider easy to deal with? Does it have an online chat service? Can you contact customer service 24 hours a day, 7 days a week? Making a home insurance claim can be a very stressful time, so being able to talk with an agent when you want to is crucial.
Claims process. How easy is it to file a claim with the insurer? Is there a 24/7 claims service available? Can you submit a claims form and supporting documentation online? If you need to make a claim you want the entire process to be as smooth and hassle-free as possible, so investigate how you can claim and how long the insurer takes to process claims.
The underwriter. It's also essential to consider the underwriter that actually issues the home insurance policy. Is it a respected company with ample experience and a strong financial position? Does it have a good reputation for paying out claims?
Policies offered. Does the insurer offer home insurance that offers the benefits and features you need? Can you tailor cover to your requirements by adding or removing optional extras?
Reviews and recommendations. Check out online reviews to find out what sort of experiences other homeowners have had with the same insurer. Ask friends and family members who they insure with and whether they would recommend their insurer.
What's the best home insurance policy?
The most comprehensive type of home insurance is an HO-3 policy, which covers everything except the exclusions specifically stated in the policy, such as flood damage or wear and tear. In comparison, HO-1 or HO-2 policies cover only specific events listed in the policy.
A comprehensive policy will also cover emergency repairs and temporary accommodations while your home is being repaired or rebuilt.
If you want to tailor home insurance coverage to suit your needs, you can also look for:
Increased coverage for valuable items. Valuable personal property insurance, also known as scheduled personal property insurance, is additional coverage above your sub-limits for specific valuable items, like jewelry, artwork or electronics.
Flood insurance. Home insurance won't cover floods, but you can purchase flood insurance through the National Flood Insurance Program or a private insurer.
Earthquake insurance. If you live in an earthquake-prone area, consider adding on extra coverage.
Inflation guard coverage. This increases your coverage along with inflation, so you don't end up underinsured and paying out of pocket after a covered event.
Sewer backup coverage. This covers the cost of repairs after a sewer backup. Without the additional coverage, sewer backups generally aren't covered under a home insurance policy.
Bottom line
There's no single best insurance policy, but there is a policy out there that's the best fit for your needs and budget. Compare home insurers to find the one that's right for you.
Compare quotes from some of the top home insurance companies
Image source: Getty Images