Finder is committed to editorial independence. While we receive compensation when you click links to partners, they do not influence our opinions or reviews. Learn how we make money.
Does home insurance cover mold damage?
Don't expect to get extensive coverage against types of fungal growth, including mold.
Mold is a type of fungus that can easily grow almost anywhere there's moisture — you've almost certainly seen what it can do to food. The same thing can happen to your house if it's left unchecked. But home insurance doesn't usually cover mold damage.
Does homeowners insurance cover mold damage?
It's not likely the cost of damage caused by mold or the cost of its removal and cleanup will be covered in many situations. That's because insurers consider it a maintenance issue that should be prevented by the homeowner.
In some cases, you may be able to claim associated costs if the mold is a direct result of an event included in your policy. For example, if a pipe suddenly bursts and the water damage results in mold that wouldn't have developed otherwise, you may be able to successfully claim it.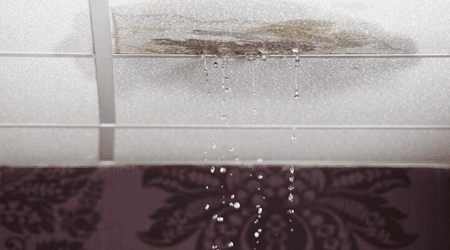 When does homeowners insurance cover mold damage?
Sometimes mold can develop as the result of a peril that's covered by your homeowners insurance. The above-mentioned example of sudden pipe bursting is one such situation, but it's not the only one.
You may also be covered in the event any built-in appliances — such as your washing machine, dishwasher or water heater — malfunction suddenly and cause water damage. Wind, hail or ice taking out part of your roof or gutters and resulting in water damage that leads to mold may also be covered.
It's also possible to buy riders that specifically cover mold, but they come at an extra cost. Before investing in one, check to see what it excludes and if you'd be better off sticking to your standard coverage.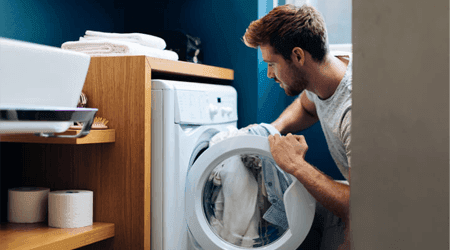 When doesn't homeowners insurance cover mold damage?
Mold that develops as a result of neglect or lack of maintenance on your part is almost certainly not covered by homeowners or any other insurance. Insurance is specifically for unforeseen events and perils that can't be planned for, so mold developing because you neglected to fix a leaky faucet won't be covered.
You also won't be covered from growth due to:
A natural flood
Failing to repair your leaky roof
Not regulating the ambient humidity in your basement
Do all home insurers offer mold coverage in certain cases?
No, not every homeowners insurance provider will cover the cost of dealing with mold. While they will cover the damage that's directly caused by a qualifying peril, some providers specifically exclude mold and other fungi from coverage.
This online marketplace does most of the work for you, matching you with quotes from 14 highly rated home insurers.
Compare 14 providers in one place
Get advice from an insurance expert, not a sales rep
Easy to switch with hands-on help
What causes mold growth in the home?
Part of protecting your house against fungal growth is understanding what causes it. The factors that contribute to mold growth are:
Moisture. This is the number one risk factor. Leaks, soggy clothes lying around, and exceptionally damp or humid weather can all lead to moisture in the home.
Lack of airflow. Tightly enclosed spaces with a lack of airflow are more prone to mold growth.
Darkness. Sunlight can help prevent mold growth. Similarly, enclosed spaces such as cupboards are also typically dark spaces which means they foster faster growth. A soggy cloth in a drawer, for example, can grow mold quickly.
Heat. More species of mold thrive in warmer conditions than colder ones.
Moisture is the number one consideration, because mold typically won't grow without it. But sometimes it might be impossible to prevent, in which case you need to pay closer attention to the other risk factors listed above.
8 tips to preventing mold growth in the home
To keep damage from occurring outside of covered events, take care to prevent growth.
Thoroughly dry all laundry before putting it away
Make sure your bathroom and laundry area are well ventilated
Replace any missing or ill-fitting weather strips along doors
Use a dehumidifier in moisture-prone areas during high humidity
Keep your roof in good shape to prevent leaks
Avoid installing carpet, which can trap and hold moisture
Check mold-prone areas regularly and keep them clean and dry
Fix any leaky fixtures as soon as you notice them
Protect your home with the right home insurance policy
Bottom line
It can be difficult to claim the cost of mold damage, cleanup and removal under standard homeowners insurance. Talk with your provider and go over your policy to understand exactly what is and isn't covered.
Frequently asked questions about mold coverage
More guides on Finder