This article contains links to products or services from one or more of our advertisers or partners. We may receive a commission when you click or make a purchase using our site. Learn more about how we make money.
Is home hazard coverage worth it?
This protection for your house and belongings may already be included in your homeowners insurance.
Our top pick: Policygenius home insurance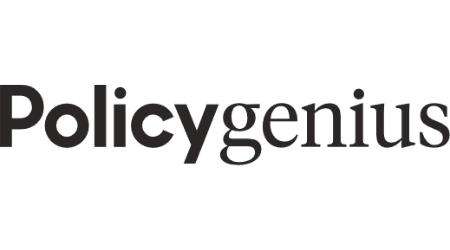 Personalized policies
Compare top-rated companies
Switch online hassle-free
Go to site
Home hazard coverage insures your house, its contents and other structures on your property. It's usually only a separate policy if it's purchased by a bank or lender, which can happen if you can't purchase your own home insurance.
What is home hazard coverage?
Home hazard insurance is the part of a homeowners policy that covers your property, such as your home, contents and any outbuildings from various hazards. It doesn't cover personal liability, medical payments or additional living expenses.
Sometimes banks and lending institutions will only require you to buy hazard insurance if you have a loan, as opposed to requiring you to buy full homeowners insurance.
What's the difference between hazard insurance and home insurance?
Hazard insurance is a part of your home insurance policy. Property insurance policies used to only cover fire as a hazard. Gradually, those insurance policies expanded to include coverage for more hazards. These policies were called hazard insurance policies, as opposed to liability policies, which were separate.
Eventually, insurance companies combined hazard and liability insurance into one policy, called a homeowners policy. Banks and lending institutions only have a financial interest in the physical property of your house, not your contents or liability, which is why they still call it hazard insurance.
How does home hazard coverage work?
Hazard coverage is the part of a home insurance policy that covers your physical property. Hazard insurance works in one of two ways:
Standard home insurance. This policy will cover your house, outbuildings and contents.
Lender-bought insurance. This policy will typically only cover the house itself, with no contents or liability included.
Hazard insurance covers your home from certain exposures, which are called perils in insurance. There are two types of peril coverage options for your home.
Named perils. This policy will insure your home from only the perils specified in your policy. There are typically either 10 or 16 named perils that will cause your insurance policy to pay. The burden is also on you to prove that one of the named perils caused the damage.
Open perils. This policy insures your house for anything, except what the policy excludes. This means that if the damage is caused by anything that isn't specifically excluded, then you have coverage. The burden of proof is with the insurance company, it'll have to prove that the damage was caused by an excluded peril.
Is home hazard coverage worth it?
Home hazard coverage is worth it as a standard homeowners policy, but might not be worth it if it's a lender-purchased policy. As a homeowner, you'll likely want to protect your home and contents from unforeseen events, which is why a full home insurance policy is a better deal.
Lender-placed hazard insurance might not be worth it, however. Lending institutions will purchase hazard insurance on your home if you're taking out a mortgage on it and can't secure your own home insurance. The lending institution will pass the cost of this onto you by adding it to your monthly escrow payment.
This type of hazard insurance is usually more expensive than buying your own insurance and provides much less coverage. If a claim is filed, the lending institution will get the money for the home. To avoid this, work with home insurers to get quotes you can afford, or find a state-sponsored program if you can't find coverage from a private insurer.
Compare home insurance with home hazard coverage
What's not covered by home hazard coverage?
If you have a lender-placed hazard insurance policy, you likely won't have any coverage at all. The lender will have property insurance on your house, but it won't include any contents coverage for you.
It also won't include any liability coverage, which means if somebody gets hurt on your property or sues you for their damages, you won't have any insurance coverage.
Home insurance add-ons.
If you have your own home insurance policy, you will have much broader coverage. Common add-ons include:
Home business coverage
Service line coverage
Identity theft coverage
Replacement cost on your contents
Bottom line
Home hazard coverage is the part of a home insurance policy that covers your physical property, such as your house, outbuildings and personal contents. Banks and lending institutions can also buy a hazard insurance policy on your house if you have a mortgage and don't buy your own insurance policy. But it will pass the costs onto you, and you won't have any extra coverage.
Compare home insurance companies to find the best policy for your home and family.
Common questions about home hazard coverage
More guides on Finder