Finder is committed to editorial independence. While we receive compensation when you click links to partners, they do not influence our content.
Home improvements that lower homeowners insurance
Save up to 20% on your home's policy by improving its safety and security.
Our top pick: Policygenius home insurance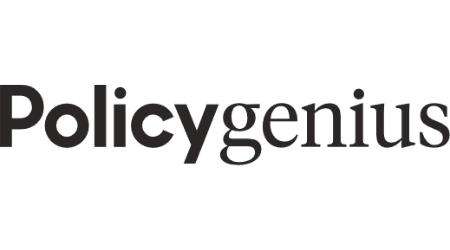 Personalized policies
Compare top-rated companies
Switch online hassle-free
Go to site
For the lowest home insurance rates, you might focus on upgrades that prevent claims, like up-to-date electrical wiring or a new roof. However, a few small upgrades can bring the best savings for the cost of the renovation.
Which home improvements lead to insurance discounts?
You can save on your homeowners insurance by making both big and small improvements to your home. For context, the average home insurance premium costs $1,200 per year or $100 per month.
| Home improvement | How to qualify | Insurance savings |
| --- | --- | --- |
| Deadbolt locks | Add deadbolt locks to all exterior doors | Typically less than 10% |
| Smoke detectors | Install these common devices throughout your home and keep them in working order | 5% |
| Home security system | Install a home security system with professional monitoring. Some insurers also discount self-monitored systems | 10-20% |
| Smart home system | Install a water shutoff, gas leak or freezing pipe sensor | 3-10% |
| Wind resistant upgrades | Install storm windows or shutters. Use roofing materials resistant to wind or hail damage | 10-15% in wind-prone areas |
| Automatic fire sprinkler system | Install a high-quality fire sprinkler system in all areas of your home, including the basement and attic | 0-10% |
| New roof | Replace your roof, bonus points for impact- and fire-resistant materials | 5-20% |
| Electrical wiring | Update your wiring to current building codes | Up to 20% |
| Plumbing | Update your plumbing to current building codes | Up to 20% |
| Green home upgrades | LEED-certified homes are typically built new with energy efficiency and sustainability in mind | 5% |
Along with these upgrades, home maintenance like fixing drainage problems and fire safety hazards can go a long way. That's because filing a home insurance claim can increase your home insurance premium as much as 10% or 20%.
How much does a metal roof save on homeowners insurance?
Because metal roofs have higher fire resistance than other materials, this type of roof can save 20% or more on your home insurance premiums. The exact savings will differ based on your insurance company.
How do I get my insurance discount for home improvements?
If you've made recent home improvements, call your insurer to explain the details about your home's renovations. The rep will update your policy and explain how you'll receive any premium refunds, such as through direct deposit.
If you recently bought your house, your home insurance should be up to date with discounts applied automatically. If you're unsure, think that you missed security features or forgot about recent renovations, call your insurance company about your home insurance discounts.
Do I need to get an appraisal to update home insurance?
Yes, but your insurance company should help with figuring out the new value of your home. You might need to give details about the renovation cost and materials.
In some cases, your insurer will send out its own appraiser to look at your home's condition and improvements. You can request an insurance appraisal if you don't think your current dwelling coverage matches your home's replacement cost.
Which home improvements add resale value and insurance savings?
Several home improvements that help your resale value may lower your living expenses like insurance while you're living there. You'll need to check with your insurance company ahead of time to see if any discounts apply.
Improvements with the highest return on investment for resale value:
| Home improvement | Return on investment |
| --- | --- |
| Replacing windows | 70-85% |
| New front door | 69-80% |
| New roof | 61-68% |
| Updated plumbing | Considered maintenance, but an old system can devalue a home |
| Replaced electrical wiring | Considered maintenance, but an old system can devalue a home |
Compare home insurance policies
Home improvements that increase your home insurance premiums
Improving your home's security and sturdy build can lower your insurance, but many value-boosting renovations can cause a spike in your premium. It's usually a small price to pay to enjoy the benefits of your home improvements and protect them.
Items or additions that add to your home insurance premium:
Pool or hot tub
Deck or porch
Renovations that add significant value, like major kitchen remodels
Renovated basement or extra room
Office space for home business
Wood-burning stove, often found in historic homes
Do I have to let my insurer know about minor home improvements?
No. You won't usually need to pay more for insurance or even let your insurer know if you've only done minor improvements that don't significantly increase the value of your home. That could include painting rooms, installing new lights or replacing old doorknobs. However, you should document and take pictures of the new features, since you'll need to be able to prove any new work that was done in case of a claim.
Case study: Roslyn's experience

Roslyn McKenna
Insurance Publisher
We recently bought a new hot tub for our back deck. I called our home insurer to get it added to our policy coverage. The total cost was only an extra $9 per year.
Now if there's a house fire that damages it or a tree branch falls on it, our home insurance would cover any repairs to the hot tub along with our home and property. Otherwise we'd need to pay out of pocket to repair it or buy a new one, and hot tubs aren't cheap.
Do I need extra insurance during my home improvements?
When making home improvements through a professional contractor, you shouldn't need extra insurance to cover any damage that's caused by construction. Your contractor should show you their business liability insurance, which pays for damage the contractor causes to your home.
However, you might need extra insurance if you're doing major renovations on your own. Before starting the renovation, make sure your insurance company is on board or reassure your agent by buying dwelling under construction coverage.
After the home improvement process, you might need to up your dwelling coverage limits too, depending on whether the new renovation adds extra rebuilding costs like building a deck or addition.
Top 4 home improvements with tax benefits
Whether or not your home improvements save money on insurance, many reap rewards at tax time, including these:
Capital improvements. Renovations that add value to your home, prolong its life or allow for different uses are called capital improvements. You can subtract your investment in capital improvements from your sales profit when selling your home. These include a:

Deck.
Extra water heater.
Finished basement.
Home security system.
Home addition.

New roof.
New HVAC.
Pool.
Storm windows.

Home office deduction. You can deduct 100% of any improvements you make to a space used as a home office for your business.
Home rentals. You can take business income deductions for expenses or improvements to homes or rooms that you rent out regularly.
Renewable energy upgrades. Qualify for the Residential Renewable Energy Tax Credit by installing solar panels, a solar-powered water heater, Energy Star heat pump or hydrogen-powered generator. You'll get credit for 30% of the upgrade's cost including labor, with a $1,000 maximum deduction per kilowatt for generators.
Bottom line
Whether you're looking to save through quick, low-cost home upgrades or wondering how major ones affect rates, many common home improvements bring you insurance or tax benefits. It's also worth comparing home insurance policies if you haven't shopped around in a year or more.
More guides on Finder