When and where to order so last-minute gifts get delivered on time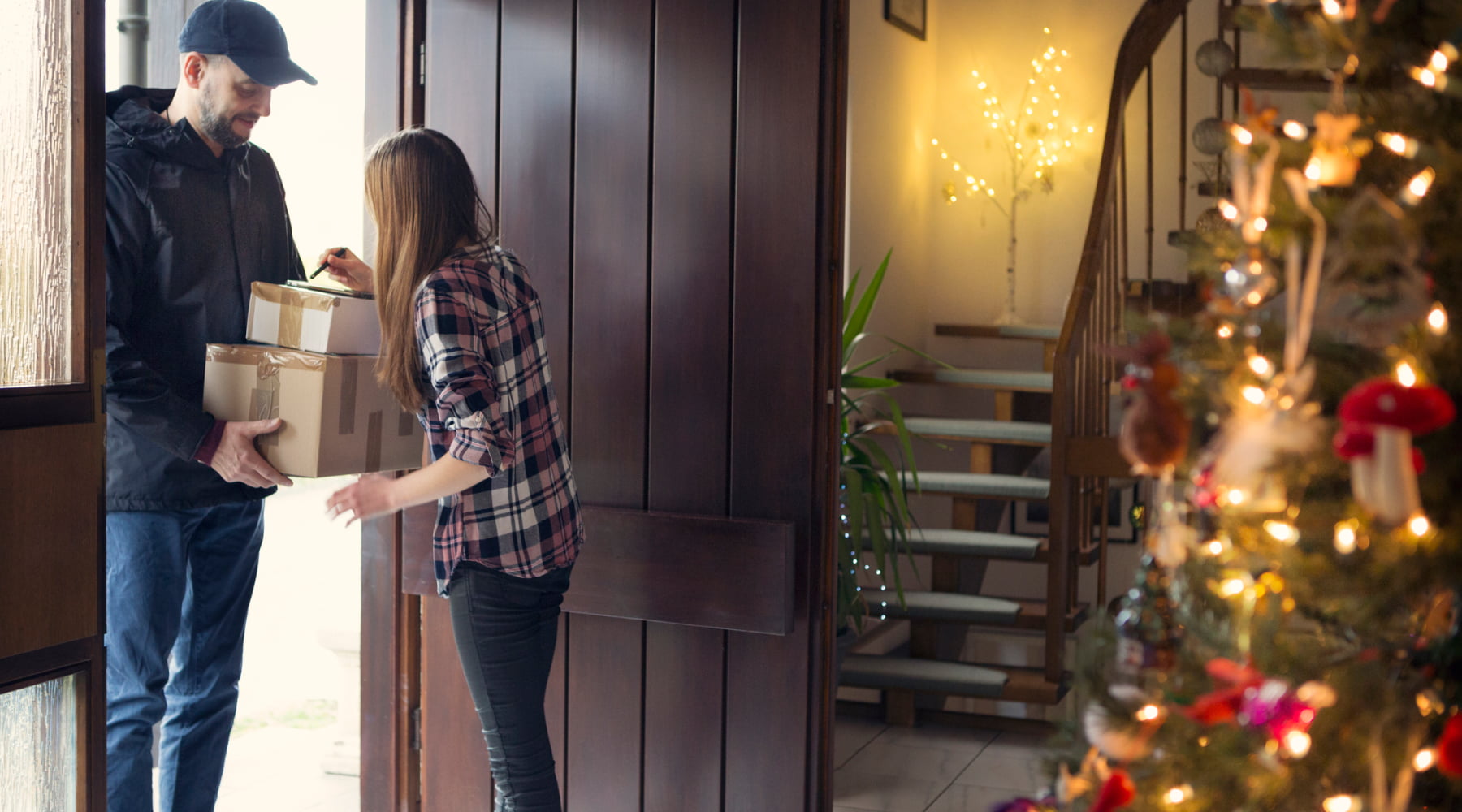 25+ deadline dates will help you avoid holiday shipping delays.
It's time to start tackling your holiday shopping list. According to a the New York Times, an estimated 3 billion packages will be sent out – roughly 800 million more than last year – which means we can expect shipping delays. To help you get ahead of the curve, we took a look at the online and in-person shopping deadlines of major retailers like Target and Walmart so you can get your presents by Christmas Eve.
Holiday shipping deadlines
Walmart
Two-day shipping: December 19th
Standard shipping: December 20th
In-store pickup: December 24th at 6 p.m. local time
Dick's Sporting Goods
Standard shipping: December 18th
One-day express shipping: December 23rd
In-store pickup: December 24th at 6:00 p.m. local time
Macy's
Standard shipping: December 17th
Next-day delivery: December 23rd
In-store pickup: December 24th
Target
Standard shipping: December 21st
In-store pickup: Deadline unannounced but in the past it's been December 24th
Amazon
Standard shipping: December 18th
One-day shipping for Amazon Prime members: December 23rd
Sephora
Standard shipping: December 17th at 6:00 a.m. PT
One-day shipping: December 19th at 9:00 a.m. PT
In-person pickup: December 24th at 6:00 p.m. local time
Urban Outfitters
Standard shipping: December 16th
Rush shipping: December 23rd
In-store pickup: December 24th
Nordstrom
Standard shipping: December 16th
Expedited shipping: December 22nd
In-person pickup: December 24th by 5 p.m. local time
When to order holiday cards
Shutterfly
Economy shipping: December 14th
Standard shipping: December 18th
Super rush: December 22nd
Zazzle
Snapfish
Ground: December 17th
Expedited: December 18th
Rush: December 21st
Vistaprint
Standard: December 14th
Priority: December 19th
Express: December 20th
Minted
Standard: December 15th
Priority: December 18th
Rush: December 20th
Walgreens
Standard: December 20th
Expedited: December 22nd
Kohl's
Standard: December 15th
Expedited: December 20th at 1 p.m. CST
Barnes and Noble
Standard: December 14th at

11:59 A.M. ET

Expedited: December 21st at

11:59 A.M. ET

In-person pickup: December 24th
Photo: Getty Images