Finder is committed to editorial independence. While we receive compensation when you click links to partners, they do not influence our content.
25 holiday outfits under $50 that will make you sparkle this season
These budget-friendly styles will have you looking festive in a flash.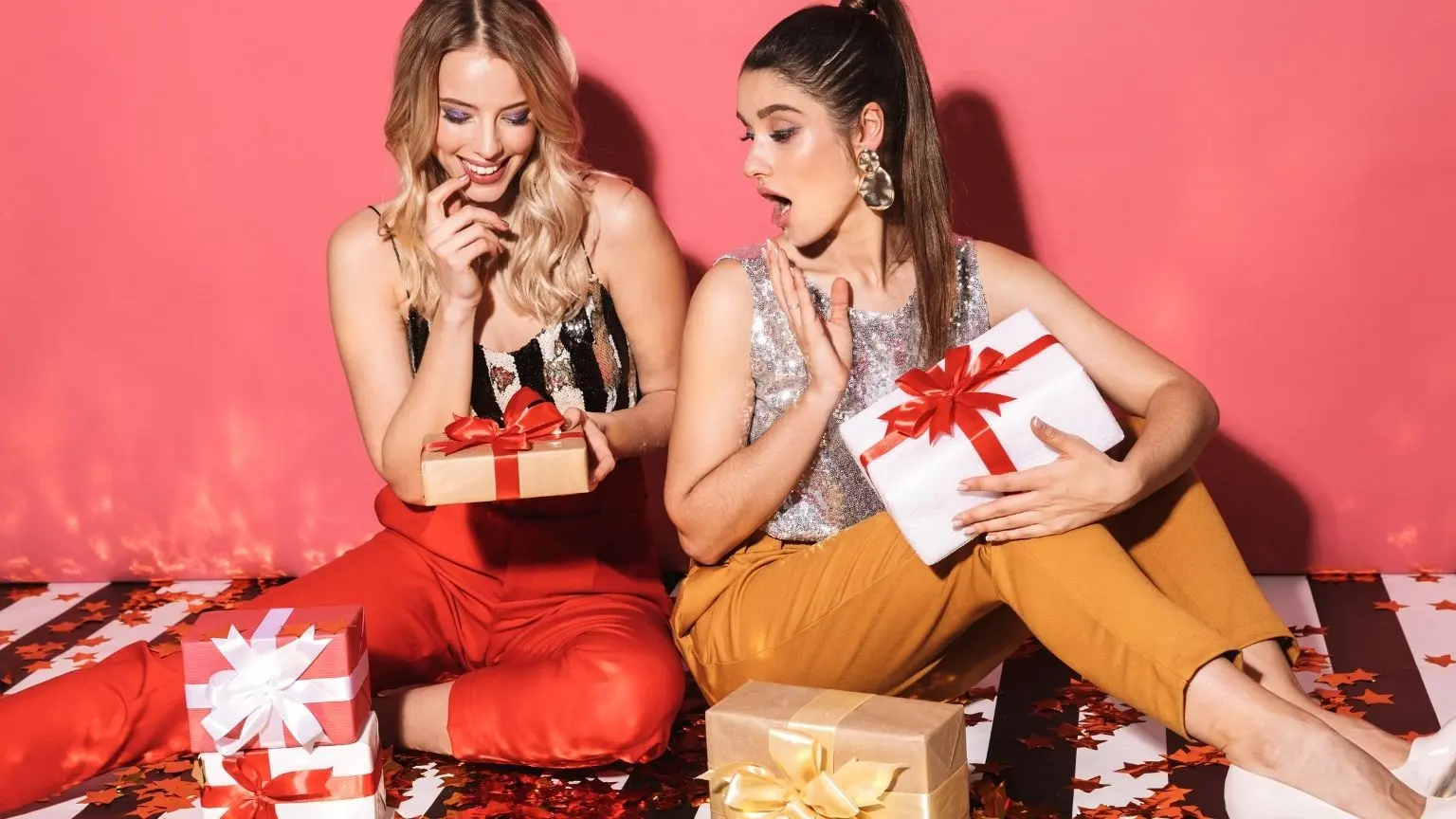 You don't have to spend big to look cute for the holidays. Head to Forever 21, where you'll find outfits packed with glitz and sparkle at prices that definitely won't break the bank. We rounded up some of the best looks under $50, which will be perfect for holiday photos and staying cozy during a blustery winter.
1. Glittered Wrap Dress
Bring on all the glitter in this eye-popping wrap dress. Available in both silver and black, the design has a flirty hemline and comfortable — read: not skintight — fit.
2. Tiger Striped Mini Dress
Feeling bold? Add a pop of vibrant color to your holiday pics or Zoom parties when you slip into this creamy coral tiger print dress. A barely-there mini, it's not for the faint of heart this holiday.
3. Satin M-Slit Mini Dress
You can never, ever go wrong with a little black dress. This satin number comes with sassy slits in the front and is also available in light blue, champagne, fuchsia and sea green if you prefer bright shades.
4. Bustier Mini Dress
You'll turn up the heat in this mini dress. The bustier bodice adds a coquettish touch and the ruched design makes for a flattering silhouette.
5. Corduroy Button-Down Dress
Look French-girl chic in this corduroy button-down dress, which comes in black and cherry red. Pop it on over a turtleneck for an effortlessly cool holiday vibe.
6. Faux Leather Mini Skirt
Holiday fashion rule No. 1: When in doubt, wear a leather skirt. This number is perfect with a festive top or slouchy sweater.
7. Cutout Turtleneck Top
Give your turtleneck look an edge with this cutout design. You can pair the fitted top with a sparkly bottom or keep it casual with your favorite jeans.
8. Drop-Sleeve Sweater Dress
Keep it comfy in this knit sweater dress. It's available in tan, bright pink and black and is perfect for curling up on the couch or attending a virtual holiday hang.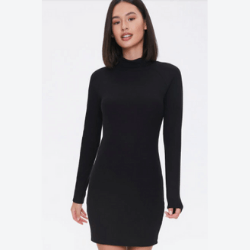 9. Mock Neck Bodycon Mini Dress
Meet the ideal bodycon dress for winter. You'll be plenty cozy, thanks to the knit style and mock turtleneck design.
10. Plus Size Floral Velvet Mini Dress
Keep it swingin' and velvety with this black embroidered dress. It boasts a tiered design and plenty of tiny daisies.
11. Ribbed Wrap Mini Dress
Style meets comfort — our favorite pick for keeping it cozy. This ribbed sweater dress will keep you warm and fashionable throughout the holiday season.
12. Velvet Mini Skirt
You really can't go wrong with velvet. This skirt is a rich olive color and features a cute zipper in the back.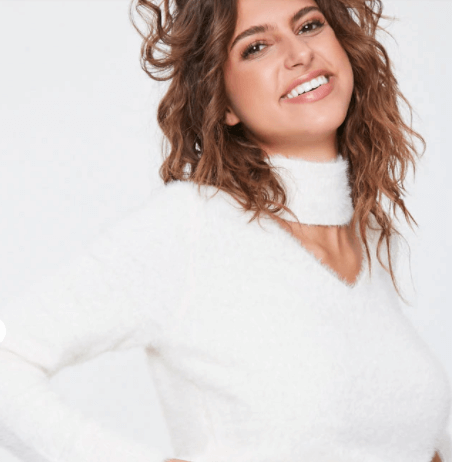 13. Fuzzy Knit Mock Neck Sweater
Lounge around the house in festive style. This fuzzy sweater will keep you plenty toasty and comes in soft pink, lavender and white.
14. Distressed Marled Knit Sweater
You don't have to go all out to look bomb for the holidays. Throw on this sweater featuring an array of pinks, purples and blues and you're all set for a snuggly winter's night in.
15. Fair Isle Hooded Pajama Jumpsuit
There's nothing that'll get you in the holiday spirit more than reindeer hooded pajamas. Prepare to curl up and drink all the steaming cups of hot cocoa.
16. Plaid Hooded Pajama Jumpsuit
Another cozy holiday option. This plaid pajama jumpsuit features a hood and pockets for extra warmth.
17. Elf Knit Sweater Dress
If you want to really do it up this year, go with the Elf Knit Sweater Dress. It's all kinds of celebratory and will earn you lots of snaps during Zoom parties.
18. Ribbed Off-the-Shoulder Bodysuit
This ribbed off-the-shoulder top can be paired with jeans for a more casual look or dressed up with a skirt. Choose from a classic black look, delicate beige or bright mauve.
19. One-Shoulder Cutout Top
Rock a one-shoulder look this season. The cutout design offers an edgy take on a typical black top.
20. Plaid Slit Dress
Sashay into the holidays in a cute plaid number. Extra points for the flattering square neckline and adjustable buckle shoulder straps.
21. Studded Velvet Dress
You'll be plenty merry when you slip into this velvet, studded dress. Plus, the sparkly, brick red color will pop in all of your holiday pictures.
22. Metallic Dolman Dress
Add a touch of glamour to your look with this textured metallic dress. It features a removable sash belt and comes in silver and blush colors.
23. Fuzzy Hooded Cardigan Sweater
Bring on all of the fuzziness. Wrap yourself in this winter cardigan, complete with an extra soft hood for added warmth.
24. Fuzzy Knit One-Shoulder Sweater
Another fuzzy option coming your way! This soft one-shoulder sweater offers plenty of romance in blush, black and tan.
25. Plus Size Fuzzy Knit Cardigan
Add this knit sweater to your holiday outfit for an extra layer. Choose between cream and gray colors, then toss on a pair of jeans for a stylish, yet comfy look.
How do I style my outfit for a virtual holiday party?
If you're looking for the most wow-worthy outfit for a Zoom or Skype holiday party, a few extra special touches are in order. Here are our best tips for looking amazing on camera.
Choose bold colors and prints. Avoid wearing solid white or beige, because it can wash you out on camera.
Don't be afraid to accessorize! We're only going to see the top half of you, so have fun with a necklace or dangly, colorful earrings.
Use makeup highlighters to add extra glow. You have plenty of color options to choose from, including bronze and pearly shades. Our favorite for the holidays is a gold, copper or champagne hue that's both warm and dazzling.
Go with a bright lipstick. This is particularly helpful if you don't feel like putting on a ton of makeup. A vibrant lip goes a long way in looking fresh and awake, not to mention festive.
Work your angles. For an optimal angle, face the window while you're on video chat, so the light hits you in a flattering way.
WATCH: Best Dresses For Under $50
Check out our short video where we show you some of the best dresses and outfits for under $50, which will be perfect for holiday photos and staying cozy during a blustery winter.
Best Forever 21 coupons and deals
More guides on Finder