Finder is committed to editorial independence. While we receive compensation when you click links to partners, they do not influence our content.
Review: Western Union money transfers in Hong Kong
A straightforward way to send cash overseas — even if the recipient doesn't have a bank account.
Western Union is the world's largest money transfer company. The service allows you to make quick and easy money transfers to more than 200 countries around the world, and it has been helping people to send money for over 135 years.
You can lodge a transfer with Western Union either online or in person, and transfers can be sent 24 hours a day, seven days a week. You can send funds from your credit card, debit card, bank account or cash, to a bank account, or mobile phone. And if your recipient needs cash fast, Western Union has more than 500,000 agent locations around the world where the cash can be picked up.
$7,500
Max. Transfer Amount
Details
Min. Transfer Amount
$1
Max. Transfer Amount
$7,500
Transfer Methods
Online, Phone, Agent, Bank Account to Bank Account, Cash Transfer, International Money Order
Transfer Speed

Minimum transfer time

Same day
Online Transfer Fee
$15
Available Currencies
AED, AFN, ALL, ANG, AOA, ARS, AUD, AZN, BAM, BBD, BDT, BGN, BHD, BIF, BMD, BND, BOB, BRL, BTN, BWP, BZD, CAD, CDF, CHF, CLP, CNY, COP, CRC, CUP, CVE, CZK, DJF, DKK, DOP, DZD, EGP, ERN, ETB, EUR, FJD, FKP, GBP, GEL, GHS, GIP, GMD, GNF, GTQ, GYD, HKD, HNL, HRK, HTG, HUF, IDR, ILS, INR, IQD, ISK, JMD, JOD, JPY, KES, KGS, KHR, KMF, KRW, KWD, KZT, LAK, LBP, LKR, LRD, LSL, MAD, MDL, MKD, MMK, MNT, MOP, MRO, MUR, MVR, MWK, MXN, MYR, MZN, NAD, NGN, NOK, NPR, NZD, OMR, PAB, PEN, PGK, PHP, PKR, PLN, PYG, QAR, RON, RSD, RUB, RWF, SAR, SBD, SCR, SEK, SGD, SLL, SOS, SRD, STD, THB, TJS, TMT, TND, TOP, TRY, TTD, TWD, TZS, UAH, UGX, USD, UYU, UZS, VEF, VND, VUV, WST, XAF, XCD, XOF, XPF, YER, ZAR, ZMW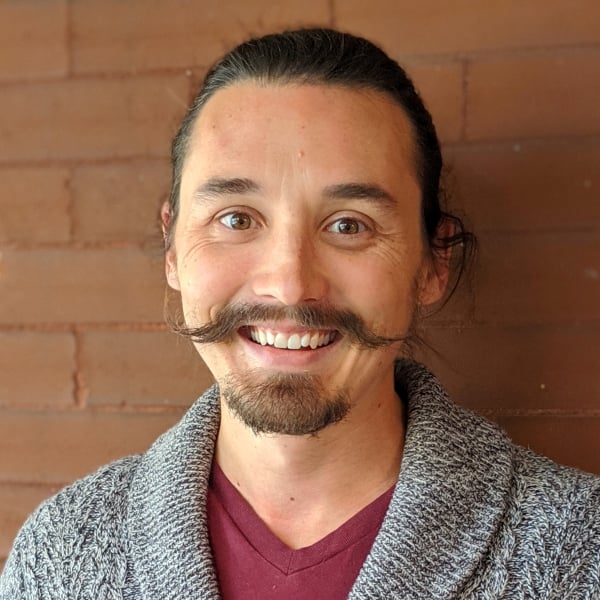 Review by
zak.killermann@finder.com
---
Zak Killermann is a technical publisher at Finder who's specialized in cryptocurrencies and blockchain technology for six years — covering everything from ICO booms, crypto winters, memecoins and more. He's mined and minted cryptocurrencies, and geeks out over Ethereum upgrades. Zak's focus is in breaking down technical concepts into approachable nuggets of information. While diving into all things crypto, Zak also contributes to Finder's money transfers and stocks verticals.
Expert review
Western Union has a gigantic global network of agent locations and bank connections that makes it easy to send money to almost anywhere. You can transfer this money fast for higher fees, or a bit slower for lower fees, depending on your needs and resources. Overall, I'd recommend checking Western Union for any transfer you need to make, if only to get a baseline on prices.
Given Western Union's history of customer complaints and lawsuits, consider looking at Western Union alternatives, as many smaller competitors have a better track record and also offer better exchange rates and lower fees. Western Union will almost always be a cheaper option than your bank, especially when sending one-off transfers or to remote destinations. Lastly, a major perk of using Western Union is the sheer number of physical locations in Hong Kong.
Western Union's coronavirus response
If you're used to sending money in person and can no longer access brick-and-mortar stores due to lockdown, WU has launched the
Digital Location
program. According to Western Union, "We understand this can be a complicated shift in your money sending routine", so refer to the
Digital Location section
of this guide for more information on how it works and where it is available.
Why should I consider Western Union in Hong Kong?
Established service
Western Union has managed both domestic and international money transfers since 1871.
Huge network
With over 500,000 agent locations worldwide in more than 200 countries, Western Union is one of the world's largest money transfer providers. There are 113 agent locations in Hong Kong alone.
Flexible transfer options
With a mix of online and agent location services, you can choose to pay with cash, credit, debit, bank accounts and more. Also, Western Union's business transfer option lets you use hedging tools to get even more flexibility.
Fast
Some transfers through Western Union can be received within minutes, which helps in an emergency or when you don't want to wait a few days for your transfer to go through.
What to be aware of
Weak exchange rates on cash transfer
Unfavorable exchange rates will lead to less money going to your recipient and more to Western Union. Exchange rates offered by Western Union can be as high as 20% — worse than the mid-market rate. So be sure to shop around when sending large amounts of money.
Low maximum transfer limits
The limit depends on the payment method. If you pay by cash at a physical location, the limit is only 4,800 HKD. However, if you pay by bank transfer, the limit will be higher.
What is Western Union?
Western Union is headquartered in Denver, Colorado, and has been in business since 1851. The company originated as a telegram service and moved on to offering standardised time services, stock tickers and eventually money transfers. In 1871, Western Union launched its money transfer service and has been growing it ever since through wire transfers, money orders and money transfers in general to over 200 countries — Hong Kong included.
Western Union fees and exchange rates explained
Western Union has different fees for nearly every country it sends to, and we've seen fees range from HKD$0-150 in Hong Kong. These fees also depend on how you are paying for the transfer and how the transfer will be picked up. Agent location fees typically aren't posted online, but Western Union's online fees are based on:
Location. The fees you pay will be different when sent to different countries around the world. Additionally, payments arranged online are typically cheaper than transfers made at agent locations.
Payment. Paying with a credit card versus or a bank account will have different fees and speeds. When you pay with a credit card, you may be charged fees by your credit card provider on top of Western Union's fees. As such, paying through a bank transfer is typically cheaper than using a credit card to fund your Western Union transfer in Hong Kong. On the other hand, payments made by credit cards are typically processed much quicker.
Receiving method. Picking up cash is typically more expensive than having money sent straight to a bank account.
Variable exchange rates. Western Union applies different exchange rates to different transfer types. It also uses stronger or weaker exchange rates based on the currency you are transferring.
Markup fee. Western Union adds a small margin to its exchange rates. This is common amongst traditional money transfer companies, but rarer with online money transfer apps like Wise (Transferwise).
When sending from Hong Kong for cash pickup, here are the fees and exchange rates we encountered using Western Union's price estimator tool on 30 December 2021:
| Sending $4,500 to | Paying with | Fee (HKD) | Percent above mid-market |
| --- | --- | --- | --- |
| India (INR) | Cash (in-store) | $20 | 0.216% |
| | Credit card | $30 | 3.66% |
| | Bank account | $0 | 0.206% |
| | Tap & Go | $0 | 0.206% |
| | | | |
| France (EUR) | Cash (in-store) | $150 | 8.36% |
| | Credit card | $30 | 0.36% |
| | Bank account | $0 | 0.2% |
| | Tap & Go | $0 | 0.1% |
Sending money to India in cash had moderately low exchange rate markups below 1% while sending from HKD to EUR had markups over 8% when we checked. Normally high markups are associated with low fees, but in this case, sending to France by cash includes both high fees and poor exchange rates.
Case study: Anna's experience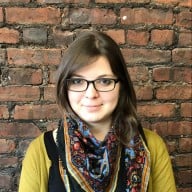 Anna Serio
Writer
I used Western Union several times to transfer money to my partner, who was living in Beirut while I lived in New York. I sent the maximum US$5,000 amount three times and paid a US$175 fee each time.
It isn't the cheapest money transfer option out there, but it was the most convenient. My partner didn't have a bank account in Lebanon, so he had to pick it up in cash, ruling out several other options. Lebanon is one of those countries that use US dollars and the Lebanese pound, and I wanted to avoid paying for currency exchange. Western Union let me do both without a headache.
Check if there are any Western Union promo codes available
Payment and receiving options
There are many ways to send money overseas with Western Union in Hong Kong, each with its own set of limits, fees and restrictions. Western Union's online, phone and in-store options include:
Payment options
Credit card
Bank account
Tap & Go
Cash (in-store)
Receiving options
Cash (in-store)
Bank account
Mobile wallet
Not all options are available for all markets.
How long does a Western Union money transfer take in Hong Kong?
You can send your transfer a few different ways, depending on the number of fees you want to pay and how quickly you need it to arrive.
Fastest option — as little as 10 minutes

Pay for your transfer with a credit or debit card and have it sent for cash pickup. When using a credit or debit card, you'll typically pay a higher fee, but your money can arrive in as little as 10 minutes. However, your credit card may charge a cash advance fee, further increasing the cost of your total transfer.

Cheapest option — up to 5 business days

Using a bank account to pay for your transfer is typically the cheapest way to send money, but is also almost always the slowest. Depending on verification needs, you may have to wait longer while Western Union confirms you own the registered bank account.
How much money can I send using Western Union in Hong Kong?
Your limits will vary based on your payment method and receipt method.
ONLINE: When sending money online or at a store, your limits are typically as follows. When sending using a smartphone, the same limits apply, although not all the same services are offered on mobile.
| Payment method | Limit per transfer |
| --- | --- |
| Credit Card | 40,000 HKD* |
| Bank Transfer | Depends on the limit for the destination country, ranging from 15,000 to 392,000 HKD.* |
| Tap & Go | 15,000 HKD |
| Cash | 4,800 HKD |
N.B. : When you open a Western Union account online, the daily transfer limit is 7,500 HKD by default. If you want to raise the limit, you must visit Western Union's agent location.
AT AGENT LOCATION: As mentioned in the table above, the limit to send money at an agent location is 4,800 HKD.
Note: Limits may vary based on sending and receiving location, so it's best to check with Western Union itself before sending.
How does Western Union compare to other services in Hong Kong?
Compare a variety of money transfer options in Hong Kong before sending money with Western Union to make sure you're getting the best deal. Enter the amount you want to send, select your destination and choose Calculate.
Disclaimer: Exchange rates change often. Confirm the total cost with the provider before transferring money.
How do I use Western Union in Hong Kong?
Western Union offers several ways for you to send money. As a minimum, you'll need:
A Western Union account. It's straightforward to set up a free account as part of your transfer.
Valid payment method. You can pay by debit card for Western Union's fastest and cheapest transfer or use a credit card or bank account. You can also pay in cash at an agent location.
Recipient's contact information. If sending to a bank account, you'll need the bank name and account number.
Your contact and payment information. Know the card number or account number and security information for the account you're transferring from.
If your recipient is picking up cash in person, let them know to bring along a valid ID that matches the name you are transferring to.
The registration and transfer process
You'll need to create a Western Union online profile before you can send funds online from Hong Kong. It's free and relatively quick to register. If you don't want to register online, you can contact Western Union by phone and provide the necessary information.
If you prefer a face-to-face transaction, visit one of Western Union's 113 Hong Kong locations to transfer funds using cash, or a credit card.
Steps to send a Western Union transfer online
Signing up and sending money through Western Union can be done online, in person or through the mobile app.
Create your free account using your name and contact information.
Verify your account through the email and phone number provided.
Provide the required identification, if asked.
Start your transfer by choosing Send money.
Fill in your transfer details, select payment methods and choose Send.
Refer to your receipt for tracking details.
How do I track a Western Union transfer from Hong Kong?
You have a few options: track online, through an agent or by telephone. All options require the same information, which is your MTCN.
The MTCN, or Money Transfer Control Number, is Western Union's unique tracking number assigned to your money transfer. Your receiver will need this number when picking up money at an agent location. The number can be found on your receipt.
If you don't have the MTCN, you can track transfers using:
Sender's phone number OR Sender and receiver names
Receiver's country and amount sent
Date of transfer
Additional information may be needed, which is why tracking with the MTCN is the easiest option.
What are Western Union's Digital Locations?
A Digital Location is Western Union's way of bringing agent location services to the digital world. This service is first launching in a few markets, but Western Union has plans to expand the program.
Users connecting to a Digital Location can expect the same level of customer service they'd get from a regular agent location, but digitally. Customers can expect:
Multiple language support.
Video or phone chat with a Western Union money transfer personal-service assistant.
All the perks of visiting a Western Union agent location without having to leave your home.
The launch of the program includes support for only a handful of countries.
Austria
Belgium
Italy
Oman
Portugal
For customers located in one of the supported countries, visit the Western Union website on your phone or computer and follow the onscreen prompts. For customers who aren't in one of the supported countries and want to send money digitally, be sure to compare your options to save money on your next transfer.
Western Union lawsuits and customer complaints explained
Large numbers of customer complaints are fairly standard for companies as massive and far-reaching as Western Union, but that doesn't mean it can't improve.
Online seller fraud and money transfer scams
This is the most common type of complaint by users online, and there is little that Western Union can do besides educating its customers to help them avoid these situations. Typical money transfer scams through Western Union include:
Payment requests. Someone online offers to sell you something and asks that you pay through Western Union. They pick up the cash that you sent to a Western Union agent location, and you never hear from them again.
Overpayment scam. You receive a check that appears to be valid for a new job, a service or a product you are offering. The check amount is more than you earned, so the sender requests you return the extra amount by money transfer. After sending the money transfer, you'll learn that the check bounced, and there is no way to reverse the money transfer.
Tax scam. You are contacted by someone claiming to be from a government agency, stating that you owe taxes and they must be paid immediately. They will claim the fastest way to send money and avoid penalties is through a money transfer.
To combat these types of scams, Western Union has started providing clear warnings on its website before a user sends a money transfer. This popup warning requires users to choose Accept before sending their transfer. Western Union has a specific Twitter account dedicated to fraud awareness that tweets about the newest and most relevant scams while they are popping up. Also, Western Union now operates 24/7 phone lines for customer support all over the world.
Lawsuits against Western Union
After a long investigation, in January 2017 Western Union agreed to forfeit more than $550 million and enter into anti-fraud agreements with many state and federal agencies. These lawsuits focused on Western Union's aiding and abetting of wire fraud by failing to maintain an effective anti-money laundering program.
The outcome of the lawsuits led Western Union to agree to:
Provide clear fraud warnings.
Increase its websites and telephone numbers to handle customer fraud.
Block any and all money transfers sent to a person who is the subject of a fraud report until it is cleared up.
Refund a money transfer if Western Union fails to comply with its anti-fraud procedures and the sender is the target of fraud.
Fraud can be reported to the US FTC as well as your state's Attorney General.
Western Union reviews and complaints
Western Union reviews are generally positive, with the expected negative reviews popping up on review sites like Trustpilot and ConsumerAffairs. It is no surprise that there are many users with great experiences and many users with poor experiences, given that Western Union has hundreds of millions of customers.
Independent research of any brand is always a great idea before using it. We've done some of the footwork for you and compiled reviews from around the internet. These reviews are accurate as of December 30, 2021.
| | |
| --- | --- |
| Trustpilot | 3.4 out of 5, based on 21,216 customer reviews |
| CompareRemit | 2.0 out of 5, based on 242 customer reviews |
| Monito | 7.9 out of 10, staff reviewed |
| NerdWallet | 3.5 out of 5, staff reviewed |
| ConsumerAffairs | 3.8 out of 5, based on 1,142 customer reviews |
| Finder.com | 3.25 out of 5, staff reviewed |
Can I trust Western Union?
Between 2004 and 2010, Western Union was accused of allowing fraudulent transactions and received more than 550,000 complaints about fraud. Since then, Western Union has paid over $586 million in fines to settle this issue — as explained above. Being extra cautious by only sending or receiving money from people you know is a necessary extra step for your safety.
Does Western Union have an app?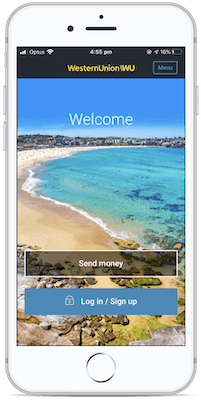 Yes, Western Union has an app on both Google Play and the App Store. Features the app has includes:
Scan your card. Use your phone's camera to quickly scan your credit card, debit card and photo ID to save time and prevent mistakes.
Biometric logins. Both face and fingerprint recognition can be used to log in by using Touch ID.
Check currency exchange rates on the go. Current currency exchange rates and fees can be found in the app instead of having to use your phone's browser.
Create an order in the app, then pay in cash. To speed up the time spent at an agent location, start your money transfer on the app then pay at an agent location to complete it.
Find an agent location using GPS. Use the in-app map to find Hong Kong agent locations based on your GPS or search anywhere around the world.
| | |
| --- | --- |
| Google Play Store | 4.5 out of 5, based on 225,807 customer reviews |
| Apple App Store | 4.8 out of 5, based on 471,917 customer reviews |
More on the best money transfer apps
Bottom line
Western Union offers plenty of useful transfer and cash pick-up options when you need to send money in Hong Kong or internationally. Before you commit to sending your hard-earned dough, though, be sure to compare other available options to find the best deal. Although Western Union is often one of the most convenient options, it is always worth checking if there are additional companies with lower fees and stronger exchange rates for you to benefit from.
Want to compare Western Union with other services in Hong Kong side-by-side?