Finder is committed to editorial independence. While we receive compensation when you click links to partners, they do not influence our content.
WeChat Pay 微信支付
WeChat Pay is now omnipresent in Hong Kong. Read more to find out how to use it and its other features.
WeChat's wallet feature is a quick and easy way to split a dinner bill, pay a friend back or shop without a physical wallet. If you already use WeChat for messaging and you're registered in China, South Africa, Malaysia or Hong Kong, using it to send money is easy.
What are WeChat and WeChat Pay?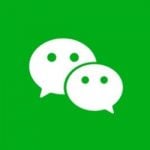 WeChat – backed by the tech giant Tencent, locally known as 微信 or Weixin – is a social media app that's become one of the most widely used in China. Because it's governed by China's strong censorship laws and messaging interception rules, the government can potentially review your messages and other data at any time. Given this, it's no surprise that WeChat's had a difficult time catching on internationally. However, due to ties with China, the app is widely used in Hong Kong. In the WeChat instant message app, you can find "wallet" when you're looking at your profile. WeChat Pay is a payment feature integrated into the WeChat app.
In 2018, WeChat Pay became part of the FPS payment, meaning that payment to WeChat Pay users through the FPS system would be almost instant and one only needs the recipient's email or phone number to send money.
How does WeChat Pay work?
It is like PayPal. It is a mobile payment and digital wallet service. It allows you to link your card or bank account for top-up or withdrawal. And you can store money, send and receive money from other users. When you use the app to pay at a store, you do not need to pull out your card to pay but your phone instead. The staffer will scan the QR code in your app and the payment is done.
Can I use WeChat Pay in Hong Kong?
While WeChat is available around the world, WeChat Wallet is only available for those who have a bank account in China, Hong Kong or South Africa. In Hong Kong, you will need a +852 phone number and a HK bank account or credit card in order to use WeChat Pay HK.
You can see if your local store offers it by looking for the logo. In Hong Kong, WeChat Pay is widely accepted and you can use it to pay in many shops. You can be literally cash and card free when you go out. The stores that accept WeChat Pay include, for example:
Can I pay bills with WeChat Pay in Hong Kong?
As mentioned, WeChat Pay is widely accepted in Hong Kong. You can even use it to pay utility bills like electricity, gas and phone bills. The accepting companies include:
CLP
Town Gas
China Mobile
HKBN
Smartone
How can I top up my WeChat Pay wallet in Hong Kong?
You can conveniently go to any 7-Eleven store in Hong Kong to top up. All you need to do is let the staff scan the QR code in your phone and you pay for the amount you want to top up in cash or card.
You can also top up with your bank account thanks to Direct Debit Authorisation – DDA. The list of banks include HSBC, Citibank, Hang Seng, Chartered, BEA etc.
How do I request and send money with WeChat Wallet?
What happens when someone sends me money?
The money you're sent on WeChat is automatically transferred into your WeChat Wallet — meaning you don't accept or deny payment. By reviewing your balance you can view and manage how much money is in your WeChat account.
Can I use WeChat Pay in other countries or send money to China?
WeChat Pay has presence in China, Hong Kong, Malaysia and South Africa but WeChat Pay's wallet in each of those supported countries are independent. You might be able to send money to a WeChat Pay user in another country but it will remain in the original currency without the possibility to convert it. However, WeChat Pay HK users can send money to WeChat Pay (China) users through its in-built remittance service. The HKD sent will be converted to RMB/CNY with the bank's exchange rate when the user withdraws money to his bank account.
Some merchants in China might also accept payment from WeChat Pay HK but not all. So a person from Hong Kong normally using WeChat Pay HK might still need to open a WeChat Pay (China) account if one wants to use it in China. The good news is, you can obtain a mainland Chinese phone number and a mainland Chinese bank account in Hong Kong. Some mobile providers can give you a sim card that has both HK and Chinese number and some banks in Hong Kong can send the application for you to its branch in mainland China and your account can be ready in two weeks. Then, you can set up your WeChat Pay (China) account and link your Chinese bank account and phone number.
What is We Remit?
We Remit is a product of WeChat Pay HK. So far, it supports money transfer to the Philippines and Indonesia. The transfer normally takes only 10 minutes to become available to your recipient. The recipient can receive in cash or through bank transfer. The transfer is free but the maximum limit is quite low compared to other specialist providers.
Is sending money over WeChat Wallet safe?
WeChat encrypts your personal information, financial details and monetary transactions. According to its website, it "has been certified to comply with the Payment Card Industry Data Security Standard (PCI-DSS)".
However, it is advised that you only open the QR code right before you make a payment at the merchant when you're outside. It has been reported that someone can scan your QR code from behind you and "steal" your money when you don't notice.
Pros
Free service. Unlike PayPal, which makes money through a percentage of your transaction, WeChat's developer Tencent makes money selling other products. While WeChat Wallet is another way for Tencent to sell its products, the service is free to use.
Widely Accepted. Almost all big chained businesses in Hong Kong accept WeChat Pay. It is supported by 7-Eleven in Hong Kong meaning the network in Hong Kong is huge.
Cons:
Potential for government prying. WeChat is governed by China's laws that allow the government to monitor your messages and personal info.
No specified delivery. WeChat doesn't advertise how long it takes for transfers to complete, which means you may need to look elsewhere for emergencies.
Are there other ways I can send money overseas?
While WeChat doesn't have the ability yet to make an international money transfer, there are other providers that can. Learn more about them below. If you'd like the convenience of a mobile app, check out our review on some of the most popular money transfer apps.
Disclaimer: Exchange rates change often. Confirm the total cost with the provider before transferring money.
Back to top