How to send money to the USA
How to send a fast, secure and affordable money transfer to the States from Hong Kong.
For a cost-effective way to send money to the United States, it's best to keep an eye out for services offering the following:
Zero transfer fees. You can't get lower than that.
The best rates. Investigate brands that guarantee to beat any competitor's exchange rate.
We've assembled a list of these services so you can compare the cheapest method to send money from Hong Kong to the USA.
Compare your options to transfer funds to the USA
Disclaimer: Exchange rates change often. Confirm the total cost with the provider before transferring money.
Watch our video to learn how money transfers work
Want a better exchange rate?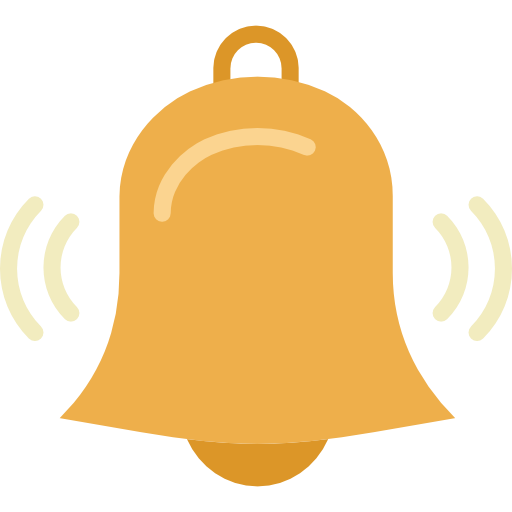 Keep ahead of the curve with daily currency exchange rate alerts.
How to send money to the US from Hong Kong
There are generally three different transfer methods:
Money transfer services. These offer some of the most cost-effective transfers as they only trade in foreign currencies.
Hong Kong banks. The US dollar is one of the most popular currencies, so it's safe to assume that any major bank will offer it.
Cash transfers. Services such as Western Union allow you to send cash transfers for immediate pickup by the recipient. While it's a fast way to send money, it generally won't match the rates or fees of dedicated money transfer services.
How do I compare transfer companies when transferring money to the US?
Comparing transfer companies and banks could save you money, when you consider the following:
Competitive exchange rates. Small differences in the exchange rate can have a big impact when transferring large amounts of money.
Minimal fees. Fees may vary depending on the institution and the currency involved.
A range of transfer methods. Both banks and transfer companies offer online transfers using a bank account or credit card. However, some may advise you to visit an agent and start the transfer in person.
Convenient pickup methods. Whether it's a personal or business transfer, it's important to consider the circumstance of your primary recipient.
Reliable customer service. The accessibility of a customer service representative is also worth considering in the event that something goes wrong.
Banks vs money transfer services
Michael travels to Hong Kong for work purposes while his family remains in the USA. He needs to send money to his wife but discovers bank transfer fees are high and the exchange rates aren't competitive. The following table compares rates from one of Hong Kong big banks with a real money transfer service as of June 2017.
Bank
Money transfer service
Exchange rate
US$1= HKD$

7.885

US$1 = HKD$

7.879

Transfer fee
HKD$65 per transfer
HKD$0
Transfer speed
2-5 business days
1-2 business days
Transfer options
Bank to bank
Bank to bank
US dollars received for HKD$10,000
US$1,259.99 (including fees)
US$1265.12
Difference in funds received
+US$4.73
What's the difference?
By using a money transfer service, Michael saved HK$65 on transfer fees and gets an extra US$5.13 from a full, instant transfer.. Note, this example is fictional.
Need an emergency cash transfer in the USA?
If you misplace your wallet or cash while travelling in the USA, there are several ways to receive more money and finish your vacation:
Transfer service company. A friend or relative in Hong Kong can send you emergency money through a transfer company, but you must provide photo identification.
Bank transfers. Your Hong Kong bank may be able to do an internal transfer to a US bank account, but fees will apply for this emergency service.
Credit card. Some credit card companies offer complimentary travel insurance as a card feature. Contact your provider if your insurance policy has been activated and use that insurance to replace your lost cash.
Travel Insurance. Depending on the extent of your coverage, the lost or stolen money could be replaced.
Tips for picking up cash in the US
When travelling to the US from Hong Kong, you should maintain normal safety precautions. You should always be on alert when picking up funds at an agency and travel to the location with someone you trust.
What documentation do I need?
A bank-to-bank transfer is ideal if you're regularly sending money to the US to cover bills and investments. However, if you need to send money quickly, it's worth considering a cash transfer agency and making note of the following:
The recipient's full name. The beneficiary of a cash transfer will need to show photo identification, so make sure the name on the order is the same as the name on the ID.
Your full name. As an additional security measure, the agent may ask for the full name of the sender. Be sure that the recipient knows your complete name.
Your recipient's contact information and bank details. Both the sender and the recipient must have each other's address and contact details.
The tracking number. Keep the tracking number given to you upon sending the transfer as the recipient must provide this to the agent before the cash can be released.
Save all paperwork in case there's a problem with the transfer. This serves as proof that the money was sent and will make it easier to recover. While Hong Kong and the US are on opposite sides of the globe, they still maintain strong ties in their expat community and trade relations. When preparing your move, research the best ways to transfer money for both convenience and a competitive price.