How to send money to the USA
Secure, affordable ways to send money from overseas to the Land of Opportunity from Hong Kong.
For a cost-effective way to send money to the United States, it's best to keep an eye out for services offering the following:
Zero transfer fees. You can't get lower than that.
The best rates. Investigate brands that guarantee to beat any competitor's exchange rate.
We've assembled a list of these services so you can compare the cheapest method to send money from Hong Kong to the USA.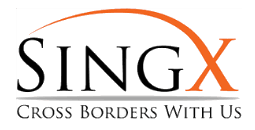 Send money to the USA with SingX
Pay no fees on your first two transfers, up to HK$15,000. SingX offers the real exchange rate every time you make a transfer and is based closeby in Singapore.
Send money in 16+ currencies
Most transfers take 1 business day
Regulated by Hong Kong Customs and Excise Department
Compare your options of money transfer
Disclaimer: Exchange rates change often. Confirm the total cost with the provider before transferring money.
How to send money to the USA online
Sign up and send money with a digital money transfer specialist in four steps:
Sign up for a free account.

Pick a provider and sign up for a free online account using your contact information, proof of ID and your preferred payment method.
Provide transfer details.

Submit your recipient's contact information and pick a delivery method. If you're transferring to a bank, you'll need your recipient's US-based bank account details.
Confirm transfer details.

Double-check your payment method, expected fees and destination.
Save your receipt.

Record your receipt's confirmation number to track the progress of your transfer to the US. Some money transfer providers send a text or email when your transfer is complete.
What to compare to get the best deal
When you're choosing what transfer service to go to, you should look into the following:
Exchange rates. Most services will add a margin to the exchange rate, but banks can often add the most. A small difference to the exchange rate can have a big impact when you transfer large amounts of money.
Fees. Fees are either charged as a flat fee or a percentage, which means the more you send, the higher the fee will be. While some services offer fee-free transfers, this means they'll add a bigger margin to the exchange rate.
Payment options. Most, if not all, transfer companies will let you pay through your bank account, but if you can only pay with cash, you'll have to look a bit harder.
Delivery methods. This depends on your recipient – would they prefer it deposited in their bank account or mobile wallet? Or can they pick it up from an agent location?
Customer service. Some services are only open during business hours, which can make it difficult when something goes wrong. Also, check out how you can contact them – do they only have a phone number? Or can you live-chat with them as well?
What's the best way to send money to the United States?
Online money transfer providers typically offer the strongest exchange rates and lowest fees on money transfers to the US. Some offer transfers straight to US bank accounts, while others allow the money to be picked up in US dollars in person. Banks, PayPal and other options are available but come with high fees, weak rates and longer turnaround times.

Digital money transfer services
Companies like OFX and CurrencyTransfer specialize in foreign currencies, making them some of the most cost-effective transfers. Most offer transfers directly to your recipient's US-based bank account, often in as little as a day or two.

Cash transfers
Services like MoneyGram allow you to transfer cash for pickup at a local branch in the US — often in 15 minutes. While it's a fast way to send money, you'll pay for the convenience in weak exchange rates and high fees. If a cash pickup is necessary, look to digital services like WorldRemit or XE when possible.

Banks
US dollars are almost certainly carried by your bank, especially if you live in Europe, Canada or anywhere that often trades with the United States. Although your local bank can convert your currency into US dollars, beware of high fees and wide margins on the exchange rate compared to digital and other options.
Banks vs money transfer services
Michael travels to Hong Kong for work purposes while his family remains in the USA. He needs to send money to his wife but discovers bank transfer fees are high and the exchange rates aren't competitive. The following table compares rates from one of Hong Kong big banks with a reliable money transfer service as of 24 March 2020.
Bank
Money transfer service
Exchange rate
US$1 = HKD$

7.7859

US$1 = HKD$

7.7541

Transfer fee
HKD$65 per transfer
HKD$0
Transfer speed
2-5 business days
1-2 business days
Transfer options
Bank to bank
Bank to bank
US dollars received for HKD$10,000
US$1276.02 (including fees)
US$1291.72
Difference in funds received
+US$15.48
What's the difference?
By using a money transfer service, Michael saved HK$65 on transfer fees and gets an extra US$15.7 from a full, efficient transfer.
How long will it take to transfer money to the US?
It depends on what method you choose to go with, but the fastest one is instant and the slowest can take up to a week. Since banks need to transfer your money through several correspondent banks, it takes the longest. Cash transfers are the fastest and normally arrive in minutes.
Emergency cash transfer
If something happens and you need to transfer money to the US as fast as possible, cash transfers will be your best bet. This involves paying with a credit or debit card and transferring to a cash pick-up location. While it is fast, there'll be more fees involved.
How to send money to the US without a bank account
Cash transfer services can also help you out if either you or your recipient is unbanked. If you don't have a bank account, look for transfer services that have agent locations so you can go in and pay in cash. These cash transfer services will also have agent locations in other countries where your recipient can pick up the cash, without needing a bank account.
Need an emergency cash transfer in the USA?
If you misplace your wallet or cash while travelling in the USA, there are several ways to receive more money and finish your vacation:
Transfer service company. A friend or relative in Hong Kong can send you emergency money through a transfer company, but you must provide photo identification.
Bank transfers. Your Hong Kong bank may be able to do an internal transfer to a US bank account, but fees will apply for this emergency service.
Credit card. Some credit card companies offer complimentary travel insurance as a card feature. Contact your provider if your insurance policy has been activated and use that insurance to replace your lost cash.
Travel Insurance. Depending on the extent of your coverage, the lost or stolen money could be replaced.
What to watch out for
If you're sending a lot of money to the US, your recipient will need to declare it to the IRS. US citizens and residents will need to fill in Form 3520 if the transfer is one of the following:
A gift worth US$100,000 or more and it's from a non-resident.
A gift of US$15,601 or more from a foreign corporation or partnership.
While foreign gifts generally aren't subject to income tax, you still need to file the form with your taxes or face penalties.
Documentation you'll need to send money to the US
The recipient's full name. Your recipient will need to show photo identification if they're picking up the money, so make sure the name on the order is the same as the name on their ID.
The sender's full name. As an additional security measure, the agent may ask for the full name of the sender. Be sure that the recipient knows your complete name.
Your recipient's contact information and bank details. Both the sender and the recipient must have each other's address and contact details.
The tracking number. Keep the tracking number given to you upon sending the transfer as the recipient must provide this to the agent before the cash can be released.
Save all paperwork in case there's a problem with the transfer. This serves as proof that the money was sent and will make it easier to recover.
Foreign exchange rates explained
The exchange rate is how much one country's currency is worth in another country's currency. With the HKD/USD currency pairing, you'll get more money when either the Hong Kong dollar is strong or the US dollar is weak.
You'll also see that the exchange rate you get quoted from money transfer companies differs. Compare what you get quoted with the mid-market rate below, which is what your money is actually worth.
Today's exchange rate USD to HKD
1
0
Updated: 05 Apr 2020 11:03:43 UTC
Cash pick-up locations in the US