Send money to the UK
Find a quick, affordable service to make a money transfer to the UK.
In this guide, we compare a variety of different methods for sending money between Hong Kong and the UK, helping you find the best value when transferring funds overseas. By using a dedicated online transfer service instead of sending the funds through your bank, you can save money on the cost of your transfer.
If you need to send money between Hong Kong and the UK with a specialist online transfer company, all you have to do is follow three simple steps:
Start your transfer. You'll need to specify the amount of money you want to send, the details of the account the funds will be paid into, and nominate a payment method.
Secure an exchange rate. Review the exchange rate and fee that will determine the total cost of your transaction.
Send your funds. The money will be transferred to your recipient's account in Hong Kong or the UK.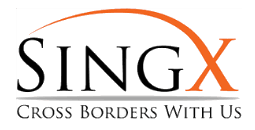 Send money to the UK with SingX
Pay no fees on your first two transfers, up to HK$15,000. SingX offers the real exchange rate every time you make a transfer and is based closeby in Singapore.
Send money in 16+ currencies
Most transfers take 1 business day
Regulated by Hong Kong Customs and Excise Department
Compare money transfer options between Hong Kong and the UK
Use the table below to compare transfer options between Hong Kong and the UK. Sort through products using the headings at the top of the table, and if you'd like to find out more about a product or register an account, click the "More" or "Go to Site" buttons respectively.
Disclaimer: Exchange rates change often. Confirm the total cost with the provider before transferring money.
Back to top
Banks vs money transfer companies
When you need to send money overseas, using your bank might seem like the logical choice. You can send funds from your everyday transaction account, making it incredibly convenient, and you also get the peace of mind of dealing with a financial institution you trust.
However, sending international money transfers via your bank is a mistake for two reasons:
Low exchange rates. Banks impose a hefty margin on top of the foreign currency they sell, which means you receive an exchange rate that's well below the mid-market rate.
High fees. Most banks impose large transaction fees on international transfers.
If you're looking for better value for money, you can often find it from a dedicated online money transfer company. These providers specialise in international transfers and usually offer much better exchange rates and lower fees than the banks. This means you can enjoy substantial savings when sending money between Hong Kong and the UK.
Karen sends money to the UK
Let's pretend Karen, a teacher in the UK, has been offered a position at a prestigious Hong Kong school. Since she will be returning home on holidays, she would like to be able to maintain her London flat while away. In order to do this, she knows she will need to send money to make her monthly mortgage repayments as well as pay for utilities and maintenance. She decides first to find out if it would be easier and cheaper to do this with a bank or a money transfer company.
Hong Kong bank
Money transfer service
Exchange rate
1 GBP =

10.4940

HKD

1 GBP =

10.4148

HKD
Transfer fee
HKD 65 per transaction
HKD 0
Amount of GBP received for HKD$10,000
GBP£952.93 (incl. fees)
GBP£ 960.28
Options
Online, In-branch
Online
Time for transfer to complete
Two to five days
One to Two days
As you can see in the table above, Karen can send an extra GBP£7.75 simply by using the money transfer service instead of her bank. She can also save HKD$65 in transfer fees and enjoy a faster processing time, all of which makes the dedicated transfer service a much better choice for Karen.
*This is a fictional case study and the rates and fees quoted are correct as of June 2018. Always seek a quote for current rates and fees.
Back to top
How to compare transfer companies when sending money between Hong Kong and the UK
Make sure to consider the following factors when searching for the best money transfer company to help you send funds between Hong Kong and the UK:
Exchange rate. Even a small difference in exchange rates can have a huge impact on the total cost of a transfer, so compare HKD/GBP and GBP/HKD exchange rates across several providers. Make sure that any rate a company quotes you is the rate you will actually receive on your transfer, and not merely the current interbank rate provided as a guide.
Fees. Fees vary from one transfer provider to the next and can also make a big difference to the overall cost of a transaction. Some companies charge flat fees while others charge their fees as a percentage of the total transaction amount. Some companies will also waive their fees on large transfers, helping you save even more when sending money between Hong Kong and the UK.
Transfer options. Can you use forward contracts or limit orders to secure the exchange rate you want for your transaction? Is there a regular payments option if you need to send money between Hong Kong and the UK on a recurring basis?
Turnaround time. If you need to send funds between Hong Kong and the UK as quickly as possible, check to see how long each provider takes to process a transfer from start to finish.
Pickup options. Does the company offer bank deposits only, or can you also send cash for your recipient to collect in person if required?
Currencies available. Make sure any provider you choose allows you to transfer funds in HKD, GBP and any other currency you may want to send overseas.
Customer service. Transferring money overseas does carry some risk. Make sure you can always get in touch with the company as quickly as possible if you ever need help with a transaction.
Back to top
How to send money between Hong Kong and the UK
There are several options to choose from when you need to send money between Hong Kong and the UK:
Money transfer services. Online money transfer providers offer competitive exchange rates, minimal transaction fees and access to a wide range of currencies. Many providers also offer flexible options such as forward contracts and limit orders to help you find better value for money.
Banks. You can send international transfers direct from your regular bank account, but you'll need to be willing to accept a lower exchange rate and higher transfer fees. You may also want to consider using a multinational bank that offers accounts specifically designed for international transfers, such as the

Citibank Global Transfers

and the HSBC Easy Pay.
Cash transfer companies. Western Union and MoneyGram operate extensive international money transfer networks, allowing you to send funds between Hong Kong and the UK within minutes. The money you send is then available for your recipient to collect as cash from their nearest cash pickup location.
PayPal. If you and your overseas recipient both have PayPal accounts, you can send fast and convenient transfers between Hong Kong and the UK using those accounts. You'll need to link a bank account or credit card to your PayPal account to pay for the transaction, and be aware that the transfer fee is calculated as a percentage of your transaction amount. The fee also varies depending on whether or not you use a credit card to pay for your transfer, so it's essential to check the total cost of a transfer before using PayPal to move money between Hong Kong and the UK.
Back to top
Emergency cash transfers
Regardless of whether you're an Hong Kong tourist in the UK or vice versa, anything can happen when travelling overseas and you could find yourself in sudden need of cash. If your wallet or bag has been stolen, you should first report it to the local police and obtain a police report. Then look into the following choices for getting a fast cash replacement:
Your bank account. Many banks have emergency services to get you cash and a replacement card if you happen to lose your card or have your wallet stolen while overseas.
Cash transfer company. If you still have photo ID, you'll be able to pick up a cash transfer sent to you by a friend or relative.
Travel insurance. Many travel insurance policies offer a cash solution if your wallet or purse is stolen while travelling. Make sure you keep the police report to submit to the insurer.
Back to top
Cash pickup locations in the UK
Western Union and MoneyGram offer myriad cash pickup locations throughout the UK. Before going to pick up a transfer, it's worth phoning ahead to confirm a store's location and opening hours. You should also make sure you remember to take your photo ID and the transaction reference number.
Western Union
London
Newspoint
Unit Su0062a 74 The Arcade
Stratford City
London, E20 1 EH
Phone: +44-0800833833
Open Monday through Saturday 10am to 9pm and Sunday 10am to 6pm.
Internet City LTD
11 Charing Cross Road
London, WC2H OEP
Phone: +02-079-308390
Open seven days a week from 8am to 10pm.
Cambridge
Eurochange Cambridge
44a Lion Yard Shopping Centre
Cambridge, Cambridgeshire CB2 3NA
Phone: +44-2078-284953
Open Monday, Tuesday, Thursday and Friday 9am to 5:30pm; Wednesday 9am to 8pm; Saturday 9am to 6pm and Sunday 11am to 5pm.
Thomson
28 Fitzroy Street
Cambridge, CB1 1EW
Phone: +44-800-833833
Open Monday through Saturday 9am to 5:30pm and Sunday 11am to 5pm.
MoneyGram
London
Post Office Trafalgar Square
28 Trafalgar Square Post Office
24-28 William IV Street
London, WC2N 4DL
Open Monday through Friday 8:30am to 6:30pm; Saturday 9 am to 5:30 pm. Sunday closed.
MoneyCorp
#Unit 003 Piccadilly Circus18 Piccadilly
London, W1J 0DF
Open Monday through Saturday 8am to 11pm; Sunday 9am to 11:30pm.
Cambridge
Thomas Cook Cambridge
8 St. Andrews Street
Cambridge, CB2 3 AX
Open Monday through Saturday 9am to 5:30pm; Sunday 10:30am to 4:30pm.
Kings News
11 King Street
Cambridge, CB1 1LH
Open Monday through Saturday 6am to 9pm; Sunday 7am to 8pm.
Back to top
Tips for picking up cash in the UK
You should always take simple steps to stay safe when picking up cash. Have a trusted friend accompany you to the agency and never overtly display your cash in public. Never carry a large sum of money for any longer than necessary and deposit the cash somewhere safe as soon as you can.
Back to top
How to send money between Hong Kong and the UK
If you want to send money between Hong Kong and the UK using a cash transfer service, you'll need the following information:
Recipient name. The recipient name you give to the cash transfer company must be exactly the same as it appears on the recipient's photo ID.
Transfer amount. The person who is picking up the money will be asked how much has been sent as a security measure.
Tracking number. Your recipient will also have to provide a tracking number or transaction reference number.
Your details. For further security, they may be asked for your name and contact information.
There are many options available when you need to send money between Hong Kong and the UK, so make sure you compare a range of providers to find the most convenient and affordable transfer provider.
Back to top