How to send money to the Philippines
Take advantage of low fees and competitive exchange rates when sending money to the Philippines.
There are plenty of international money transfer services to choose from when you want to send money to the Philippines. Generally, you open an account with the service provider, deposit your funds into the account and then initiate the transfer.
You'll typically need to provide proof of identity, such as your driver's licence or passport, and some personal details to open an account. Once your transfer has been placed, you'll be provided with a receipt or tracking number so that you can monitor your transaction.
Although it's simpler than ever before to send money to the Philippines, it's vital that you shop around for the best deal so your recipient receives more money.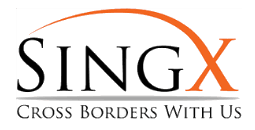 Send money to the Philippines with SingX
Pay no fees on your first two transfers, up to HK$15,000. SingX offers the real exchange rate every time you make a transfer and is based closeby in Singapore.
Send money in 16+ currencies
Most transfers take 1 business day
Regulated by Hong Kong Customs and Excise Department
Your options to send money to the Philippines
Disclaimer: Exchange rates change often. Confirm the total cost with the provider before transferring money.
Banks vs international money transfer services
Most Hong Kong banks will allow you to send money from Hong Kong to the Philippines, and many people choose to use their banks when conducting international money transfers. However, transfers lodged with your bank can attract poor exchange rates and high fees, so you might be much better off looking to send funds another way.
Specialist money transfer companies offer fast and affordable overseas transfers, typically at much better exchange rates than those offered by banks. These companies also offer lower fees and faster turnaround times than banks, so it makes sense to compare your options before choosing a provider.
Paul sends money to the Philippines
Paul wants to send a gift of HKD$5,000 to his cousins in the Philippines, but he knows that using his bank to do so will be unnecessarily expensive. With this in mind, he decides to compare the exchange rate and fees of his bank with those offered by a specialist money transfer company. The results of his comparison can be seen in the table below.
Using a bank
Using a money transfer company

Exchange rate
PHP1 = HKD$

0.1445

PHP1 = HKD$

0.1497

Transfer fee
HKD$65
HKD$0
Transfer time
2-5 days
Instant
Transfer options
Online, in branch
Online
Amount received for HKD$5,000
PHP33,010.03 incl. fee
PHP33,341.19
Difference (PHP)
+PHP331.16
As you can see, not only can Paul save HKD$65 in fees but he can also send an extra 331.16 Philippine pesos to his relatives by using a money transfer company. Note, this example is fictional.
How do I compare transfer companies when transferring money to the Philippines?
Take the following factors into account when comparing the services offered by different money transfer companies:
Competitive exchange rates. You'll obviously want to look for a company that offers attractive exchange rates. However, keep in mind that some companies with slightly lower rates than others may also offer higher fees.
Little to no transfer fee. Most companies will charge a fee for every transfer you make, either at a flat rate or as a percentage of your transfer amount. However, some companies will let you avoid any fees when you transfer more than a certain amount.
Flexible transfer methods and options. Can transfers be lodged online, over the phone and/or in a branch? Are there flexible options available to help make the transfer process easier and more affordable? For example, can you lodge regular scheduled transfers or place forward contracts?
Quick turnaround time. Compare the average processing time offered by each company for transfers to the Philippines.
Convenient pickup methods for your recipient. Some companies will allow cash pickups within minutes while others send funds directly to the recipient's bank account.
Low minimum transfer amounts. Some companies have minimum transfer limits in place, which can be highly impractical if you only want to send a small amount of money.
Reliable customer service. Check to see if phone, email and live chat support are offered so that you can have assistance on hand if you ever need it.
How to send money to the Philippines from Hong Kong
The Philippine peso is traded regularly on global currency markets, which means you have plenty of options to choose from when looking to send money to the Philippines. These include the following:
Bank transfers. Many Hong Kong banks will let you send funds to the Philippines, though you should keep an eye out for poor exchange rates and high fees.
Money transfer for cash pickup. Western Union and MoneyGram allow you to send cash to the Philippines within minutes. You can then pick up the funds from a number of agent locations across the Philippines.
Money transfer companies. Specialist money transfer services like TorFX, OFX, WorldFirst, CurrencyFair, Travelex and WorldRemit offer fast and affordable international money transfers.
PayPal. You can send funds via PayPal if both you and your recipient have a PayPal account.
International money order. You can also obtain an international guaranteed cheque from your bank, which you can then post overseas.
Emergency cash transfers in the Philippines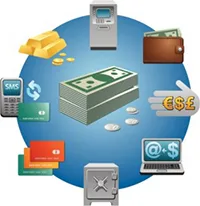 There are some situations where you may need to transfer funds to the Philippines as quickly as possible. For example, you may have a relative visiting the region who had their wallet stolen by thieves and is in desperate need of cash to be able to return home to Hong Kong.
Whatever the case may be, it's important that you exercise caution when lodging an emergency cash transfer. Make sure you know the exact exchange rate that will apply to your transaction and read the fine print to familiarise yourself with any fees and how long the transaction will take to be processed. Taking the time to do this now will ensure that you get a good deal.
Cash pickup locations in the Philippines
WorldRemit, Western Union and MoneyGram offer multiple branch locations across the Philippines where your recipient can pick up the funds you send. When you go to pick up funds, remember to take some ID and the details of your transaction with you. In addition, it's also wise to phone ahead and make any necessary arrangements if you are picking up a large sum of cash.
WorldRemit
WorldRemit allows you to make cash pickups at M Lhullier, Metrobank, Palawan Pawnshop, PSBank, LBC, BDO and Cebuana Lhullier branches.
Quezon City

M Lhuillier

Palawan 7 Quezon

New Public Market, Poblacion 5304
CLH Bago Bantay

132 D Ilocos Sur St cor Bukidnon St. Bago Bantay, Brgy. Ramon Magsaysay District 1

2-928-3425

Open Monday to Saturday 7am to 7pm, Sunday 7am to 6pm
Manila

CLH G. Tuazon

2019 G. Tuazon St. Cor. Honradez St. Ext., Brgy. 549 Zone 045, District IV, Sampaloc

2-708-8051

Open Monday to Saturday 7am to 8pm, Sunday 7am to 6pm
PSBank Caloocan

G/F G. Raymundo Building, 314 EDSA

Monumento, Caloocan

(632) 361-2163
Western Union
Quezon City

Aguirre Pawn Shop

General Luis Street 245

Novaliches

Quezon City, Metro Manila 1123

+63-2-6202360

Open Monday to Saturday 8am to 5pm
Alyanna Pawn Shop

N Domingo Cor Dna Juana Rodriguez

Alyanna Mini Mart

Quezon, Metro Manila 1100

+63-2-4138510

Open Monday to Saturday 8am to 6pm
Manila

Aguirre Pawn Shop

Prime Block Podium Level

Tutuban Center

Manila, Metro Manila 1013

+63-2-6202360

Open 9am to 6pm seven days
China Banking Corporation

J A Santos Ave Cor Batangas St No 2159

Tondo

Manila, Metro Manila 1014

+63-2-6202360

Open 9am to 4pm Monday to Friday
MoneyGram
Quezon City

Bank of Commerce

Am Assoc Bld 28 Quezon Avenue

Quezon City, 0

6327122560

Open 9am to 3pm Monday to Friday
Banco De Oro

Cedar Executive Building II 26 Timog Ave Cor Sct Tobias St

Quezon City, 0

6327026652

Open 8:30am to 5:30pm Monday to Friday
Manila

Bank of Commerce

609 SALES ST.

QUIAPO

MANILA, 1001

27338705

Open 9am to 4pm Monday to Friday, 10am to 3pm Saturday
Banco De Oro

No 116-120 C Palanca St Quiapo

Manila, 1000

6327337434

Open 9am to 6pm Monday to Saturday
Tips for picking up cash in the Philippines
The Hong Kong Government recommends that travellers to the Philippines "exercise caution", so keep this in mind when picking up cash. If possible, take a friend with you for extra protection, but make sure not to advertise the fact that you have a large sum of cash to anyone. Avoid questionable areas where muggings occur frequently and head straight to your bank to deposit the funds. You can also find some more great travel safety tips by reading online blogs and forums.
About the Philippines and Hong Kong
On a global scale, Hong Kong and the Philippines are located quite close to one another and enjoy friendly ties. In fact, Hong Kong is home to around 140,000 Filipinos, of which most work as domestic helpers. However the city is also a poplar travel destination for or neighbourly Filipinos. During the month alone of May 2018, a number of 90,537 Filipinos visited Hong Kong, while Hong Kong is also the 9th largest source of visitors visiting the Philippines in return.
When you consider this fact, it's unsurprising that many people find themselves needing to transfer money between Hong Kong and the Philippines. While such transactions can be carried out via your bank, there are other more affordable ways to send money overseas.