How to send money to the Netherlands
The safest and most cost-effective ways of sending money to friends and family in the Netherlands from Hong Kong.
An international money transfer service are the middle men when it comes to sending money overseas. You open an account with a money transfer service, deposit funds into the account from your everyday bank account, provide the money transfer service with the details of your recipient and the money transfer service will do the rest.
A money transfer service will get you a better exchange rate than the banks, and usually charge much lower fees. Our infographic on this page outlines the process.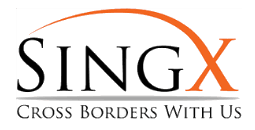 Send money to the Netherlands with SingX
Pay no fees on your first two transfers, up to HK$15,000. SingX offers the real exchange rate every time you make a transfer and is based closeby in Singapore.
Send money in 16+ currencies
Most transfers take 1 business day
Regulated by Hong Kong Customs and Excise Department
Search and compare money transfers services for the Netherlands
Disclaimer: Exchange rates change often. Confirm the total cost with the provider before transferring money.
This is why you should choose a money transfer service over your bank
Heidi just moved from Almere to Hong Kong with her husband and her twin daughters. Her extended family still lives in the Netherlands, and they often send cash gifts for the little girls. Heidi is always on the lookout for cheaper, quicker ways to send money between the Netherlands and Hong Kong.
Bank transfer service
Dedicated money transfer service (online)
Exchange rate
$

9.332

= €1
$

9.254

= €1
Transfer fee
HKD$65 (per transfer)
$0
Amount received for HKD$10,000
€1,064.62 (including fees)
€1079.56
Transfer time

2-5 business days

1 to 2 business days
Transfer options
Online transfer to bank account
Bank transfer
Difference
+€14.94
Heidi saves €14.94 because she took the time to compare two online transfer services.
How to compare money transfer services
Ask yourself these following questions:
What exchange rate am I getting? You want to find a service that will transfer your money at the most competitive exchange rate and charge minimal – or zero – transfer fees. Some transfer services offer lower or waived fees for bigger amounts while still maintaining a competitive exchange rate.
Does the pick up method suit my recipient? Money can be delivered via courier, collected in person at an agency or deposited directly into the recipient's account.
Does the transfer method suit me? You can transfer money online, between bank accounts or via a direct cash deposit at the transfer service's agency. Choose a method that suits both you and the recipient.
What fees are being charged? Some services charge a flat rate irrespective of the amount, while others vary the fee according to how much you send.
What's the turnaround time for the money transfer? Delivery time can be anywhere between an hour and three to five days.
What's the minimum transfer amount? Most transfer services start with minimum amounts of between $1 and $50. In some cases, fees are charged for amount brackets (for example, a $4 fee for between $1 and $200).
Does the customer service team take care of me? It's important that the service has effective and competent customer service.
How do I send money to the Netherlands from Hong Kong?
You can send money to the Netherlands in the following ways:
Bank to bank. Send money between bank accounts with an IBAN (International Bank Account Number) or a SWIFT (Society for Worldwide Interbank Financial Telecommunication) code.
Money transfer services. While some Hong Kong banks offer online transfers to the Netherlands, money transfer services facilitate different types of transfers. You can send money online, make a cash-to-cash transfer, or send money online to cash or delivery.
Cash transfers. Most money transfer services allow cash pick-ups at their agencies. The charges might be slightly higher than other transfer methods, so be sure to compare fees and delivery delays.
How do I receive money from the Netherlands in Hong Kong?
There are several quick, easy ways to send money to Hong Kong from the Netherlands. Here are a few to consider:
Western Union. Send money online into the recipient's account or for the recipient to collect in person at an agency.
OzForex. If you're transferring a minimum of $1,000, OzForex will send your money via electronic funds transfer.
WorldFirst. Send your money online to the agency and they will send it to the recipient's bank account.
Emergency cash transfers in the Netherlands
If you're in a tight spot and need money sent to the Netherlands in a hurry, there are a few transfer methods that guarantee quick – sometimes instant – delivery.
Bank transfers. The quickest way to get money into your account is via a bank transfer. The process itself can be completed in 10 minutes and the money lands in your account on the same day – sometimes just an hour later.
Cash pick-ups. Collect your money from the money transfer service's local agency. This way you can collect cash in person within minutes of it being sent.
Western Union and MoneyGram branches in the Netherlands
Below are a few pick-up locations for money sent via Western Union and MoneyGram.
Western Union
Amsterdam
Aboudi Korte
Leidsedwarsstraat 74 Links Amsterdam,
North Holland 1017RD
+31-808-2344572
Open Monday to Sunday 10am to 10pm
GWK Travellex
Leidseplein 31a Amsterdam,
1017PS
+31-20-9000056
Open Monday to Sunday 10:15am to 5:45pm
Rotterdam
SSS Mobile
Jonker Fransstraat 88a Rotterdam,
South Holland 3031AX
+31-800-20010001
Open Monday to Saturday 8:30 am to 6pm, Sunday 12pm to 5pm
C and Go Shop
Rotterdam,
Zuid Holland 3031AN
+31-6-17919148
Open Monday to Saturday 8am to 6pm, Sunday 10am to 5pm
MoneyGram
Amsterdam
Sunro Change BV
DAMRAK 17
Amsterdam, 1012 LH
+31 20 4270260
Open Monday to Sunday 8:20am to 10:15pm
Rotterdam
Kaah Express
Beijerlandselaan 169
Rotterdam, 3074 EH
+31 10 4861555
Open Monday to Saturday 10am to 6pm
MoneyGram Agent Shop
Weena 697
Rotterdam, 3013 AM
104140917
Open Monday to 8:45am to 7:30pm
Tips for picking up cash in the Netherlands
The Hong Kong Government advises a normal level of safety precautions while in the Netherlands. While crime is relatively low, there is a heightened threat of terrorism. If you're going to collect cash at a money transfer agency, try and take someone with you. Be sure to get there during office hours, so you don't have to wait around by yourself until they open.
What are the steps to send money to the Netherlands?
Depending on the service you choose, you'll need to provide some or all of the following information:
Identification
Your email address
The recipient's name, address and bank account details
The amount you'd like to send
The bank or transfer service will send you a confirmation email or give you a receipt if you've made the transfer in person.
Thanks to a variety of money-transfer agencies facilitating international transfers to the Netherlands, you have several options at your disposal.