Here's how to send a quick, affordable and secure money transfer to Nepal.
From Pokhara to Kathmandu, find out what money transfer services can help you out.
In this guide, we'll go through how you can get the most out of your transfer, plus all the tips and tricks to make sending money to Nepal a breeze.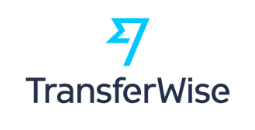 Send money to Nepal with TransferWise
When you need to send money, benefit from competitive mid-market exchange rates and straightforward fees with TransferWise.
Fair service fees and mid-market rates — a major market differentiator.
Fast transfers.
Trusted the world over, with five-star ratings on Trustpilot.
Compare money transfer services for Nepal
Use the interactive table below to see what your transfer will look like with each of the providers. You can compare minimum transfer amounts, fees and the exchange rate that each service offers.
Disclaimer: Exchange rates change often. Confirm the total cost with the provider before transferring money.
Learn more about
How to send money to Nepal in a few simple steps
Choose your service. Not all money transfer services send money to Nepal from Hong Kong. Use our table to see which ones do and compare exchange rates, transfer fees and more.
Create an account. This usually involves providing some form of identification, like your government-issued ID, driver's licence or passport, and proof of address.
Pick your payment method. You can typically choose to pay with your bank account, credit card or debit card.
Choose your delivery method. Do you want to send money directly to your recipient's bank account, to their mobile phone or arrange a cash pick-up in Kathmandu, Pokhara or Patan?
Enter your transaction details. This includes the transfer amount, the currency you're sending and the recipient's information.
Review your transfer. Make sure the receiver's details are correct. You can also review the final exchange rate and any other fees.
Send your funds. The money will be deposited into your recipient's account in Nepal.
Receive email/SMS confirmation. This will include your tracking number and a confirmation of your transfer. If the recipient is picking up cash, they'll need to present this at collection.
How to compare money transfer services
Exchange rates. These will vary depending on the money transfer service you use. Check out the mid-market rate on Google or Reuters to see if you're getting a good deal. Even an exchange rate that's only a few cents more or less can make a big difference.
Convenient pick-up methods. Some transfer services will offer cash pick-up, which might be important if you're sending the money to a travelling relative who needs emergency cash, or a relative who lives in Nepal and doesn't have a bank account. Other methods might include transferring to a bank account or mobile wallet.
Flexible transfer methods. Some services will allow you to transfer money online, over the phone, or at specific kiosks such as MoneyGram and 7-Eleven stores. Ensure you choose a service that has a convenient transfer method for you.
Short transfer times. Cash pick-up is one of the fastest transfer methods, especially if you're paying by card, but it can mean higher fees. Transfers to bank accounts usually take between one and five days depending on the service, but often end up cheaper.
Transfer amount limits. While most transfer services have large maximum limits, some will have minimum transfer amounts, which can be as small as $1 or as large as $5,000. Keep this in mind if you're planning on making a smaller transfer.
Reliable customer service. If you'll be using the service regularly, it's a good idea to choose a provider with 24/7 customer service options. This includes phone, email and live chat support to help you along the way.
Exchange rates explained
An exchange rate determines how much one currency is worth in another currency. When a currency is strong, it yields more money when exchanging it for a weaker currency. Nepal's exchange rate is flexible, which means it can change from moment to moment due to factors such as interest rates, economic stability and inflation.
Below, you can see a real-time update of what the mid-market rate for HKD/NPR is, as well as what it has been historically.
HKD to NPR: Historical rate chart
1
0
Updated: 01 Apr 2020 08:21:38 UTC
What ways can I send money to Nepal?
Local bank. You'll need to speak to your bank to see if they offer money transfers to Nepal. Generally, you'll be hit with higher fees and a worse exchange rate than most online money transfer services.
PayPal. PayPal is well known for making international payments, but beware of the many fees charged at different stages of the process.
Money transfer specialist. These services often have better exchange rates, lower fees and more flexible delivery options than your local bank. They're mostly online, so you can't go into a kiosk or a branch to transfer.
Services with cash pick-up. Often the fastest method of transferring money, but one of the more expensive.
International cheque. These can be found at your local post office or bank and are sent by mail, making the process quite slow.
Let's crunch the numbers: Two money transfer companies compared
Let's look at how two money transfer companies compare head-to-head. Both of these transfers are for HK$5,000 to be sent from a bank account in Hong Kong to a bank account in Nepal.
Money transfer service 1
Money transfer service 2
Exchange rate
1 HKD =

14.30960

NPR
1 HKD =

14.50306

NPR
Fee
HK$15
HK$67.53
Transfer speed
1-2 business days
1 business day
Total rupees received
NPR71,548
NPR72,515.30
Receiver gats
NPR967.3 less
NPR967.3 more
This is a good example of why you should look at both the fees and the exchange rate. Here, despite the second transfer service having a higher fee, the receiver still ends up with more because the exchange rate is quite a bit better.
Emergency cash transfers in Nepal
If you've lost your wallet and require emergency cash in Nepal, there are a few methods you can use to get some sent to you.
Transfer service with cash pick-up options. Companies like WorldRemit, Ria and Western Union allow you to pick up cash from designated locations (mentioned in the section below). This can be sent from Hong Kong and made available within 10 minutes. You can have money sent to you online using the transfer service's website.
Emergency cash through your credit card company. Some credit card companies will give you a small amount of cash if your card is reported as lost or stolen. This cash is designed to help you pay for essentials in the time it takes for your bank to send you a replacement card. To organise this, contact your bank using their dedicated card theft/loss phone line.
Travel insurance. Your travel insurance plan might provide you with emergency cash in the event of a medical emergency, theft or other circumstances. In most cases, you'll have to provide proof of the emergency, including police reports and more if theft occurred. Always check your policy's terms and conditions before travelling to ensure you'll be covered.
Tips for picking up cash in Nepal
The HKSAR Security Bureau website states that travellers visiting Nepal should exercise a moderate degree of caution. You should closely monitor your belongings and know that local strikes can occur without notice, meaning that the businesses you're hoping to pick up money from may be closed. Make sure you don't pick up cash alone, and always visit the HKSAR Security Bureau website for updates and information regarding safety and security.
Cash pick-up locations in Nepal
Frequently asked questions
Back to top
Picture: Shutterstock