Finder is committed to editorial independence. While we receive compensation when you click links to partners, they do not influence our content.
How to get the best exchange rate when sending money overseas*
You can get a better exchange rate with a specialist money transfer service compared to the banks.
Fair service fees and mid-market rates – a major market differentiator
Next-day delivery for most currencies
Easy-to-use app
Go to site
The value you receive from an international money transfer mostly relies on the exchange rates and fees. If you use specialist international money transfer services, you're likely already getting the best possible exchange rate. However, if you're still using your bank, then you may be getting ripped off.
Compare Hong Kong's best exchange rates
Disclaimer: Exchange rates change often. Confirm the total cost with the provider before transferring money.
Definition: Best exchange rate
There is no single best exchange rate, and the best exchange rate for you may not be the best for someone else. There are other factors besides the exchange rate to consider when sending an international money transfer, including the transfer fees, the payment method, the speed of delivery and the level of customer service. One person may need to transfer money within 24 hours, while others may have no time frame, which may affect the exchange rate.
Exchange rates are also affected by wider economic factors. Previous performance isn't an indication of future performance. You should consider a range of products when deciding which provider is best suited to your personal money transfer needs.
How do I get the best exchange rate?
Here are some tips to ensure you get the best deal on fees and exchange rates when transferring money:
Find out what current rates are. You should have a reliable baseline to compare the rates offered by money transfer companies and banks. Two well-known currency conversion resources include XE and Oanda. These are free tools you can use to see live conversion rates, and both feature currency conversion calculators.
Compare by asking for a quote. Getting the best exchange rate can be difficult because money transfer services can charge high fees but offer competitive rates. This means sometimes it's a good idea to ask for a quote, and then compare this to quotes from other providers.
Ensure you're comparing the most accurate rate. Until you register with a money transfer service, you're more than likely seeing their indicative exchange rates, and not the most accurate rates available. If you choose not to compare quotes, compare the exchange rate you'll actually receive. This will usually require you to register with a service or make a call.
Utilise forward contracts. A forward contract allows you to lock in an exchange rate for a transfer that will take place in the future. In most cases, you can lock in a rate for up to 12 months in advance, saving you from receiving a poor rate when you make a money transfer in the future. Not all transfer companies will allow you to use a forward contract, so ensure you consider this when comparing. The transfer service may only offer forward contracts on larger transfer amounts.
Consider a market order. A market order, also known as a limit order, allows you to choose a favourable rate, and then instructs your money transfer company to buy or sell your chosen currencies only once that rate is available. Like a forward contract, some money transfer companies will only offer these for larger transfer amounts.
Consider a multi-currency bank account. If you regularly deal in currencies, whether this is due to an international business or for personal reasons, a multi-currency bank account can be a good idea. Also known as a foreign currency account, they allow you to hold different currencies and convert them into Hong Kong dollars when you want. This means you can avoid short-term rate fluctuations from harming your balance.
Carry out one large transfer rather than several smaller transfers. If you're looking to send a large amount of money, try to send it all at once rather than in smaller batches. Many transfer companies can offer better rates and lower fees for large transfers.
finder HK's best exchange rates
| Service | USD/HKD | EUR/HKD | GBP/HKD |
| --- | --- | --- | --- |
| 1st Contact | 7.660 | 9.215 | 10.406 |
| OFX | 7.871 | 9.447 | 10.661 |
| CurrencyFair | 7.774 | 9.375 | 10.558 |
| Kin Shing Money Exchange | 7.820 | 9.420 | 10.660 |
| City Forex | 7.820 | 9.408 | 10.611 |
| | | | |
*Rates recorded on 6 January 2018. Please source quotes for current rates.
Getting the best rate when travelling overseas
If you're travelling to a country and looking for tips on receiving the best exchange rate, here are some things to consider:
Avoid busy areas and airports. Unless you're organising a currency pickup, like you can with companies such as Travelex, these areas can provide poor exchange rates. Other businesses can give competitive rates and most non-bank money changers are located in the Kowloon area who can offer better exchange rates.
Exchange in the country you're travelling to. While you may want to exchange a small amount before you leave your home country to ensure you have money to get you from the airport to your hotel, save the majority of your currency exchange until you get into the country if you can. Avoid the airport and tourist destinations when looking for a currency exchange provider once you touch down .
Consider an international debit, credit or travel card. Some of these cards are offered by major banks and offer 24/7 support as well as exchange rates offered by Visa and Mastercard, which can be competitive. Read more about these options below.
Avoid exchanging at a restaurant or hotel. These locations can offer convenient, on-the-fly currency conversion but might not offer the most competitive rate.
Avoid purchasing in your own currency. Some retailers will offer you the option to pay in your home currency and will then convert the funds themselves. This can be tricky if you don't have a currency calculator on hand, meaning you might lose out on the exchange.
Definition: Exchange Rate
An exchange rate is a way of showing the value of one currency compared to another.
Exchange rates are affected by the supply and demand of a currency, a country's inflation, the trade between two countries and more, so rates can fluctuate throughout the course of a day. Indirectly, exchange rates dictate the costs of many day-to-day items you buy that are purchased from overseas or made using materials that come from foreign countries. Directly, you'll come across exchange rates when travelling overseas, purchasing goods from overseas or sending funds overseas.
This guide will explain how to get the best exchange rate available when sending money overseas.
The latest in foreign exchange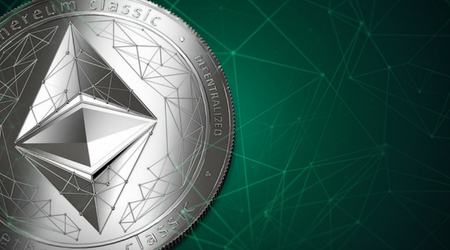 Ethereum Classic began as a fork of Ethereum, but quickly made a name for itself.
Read more…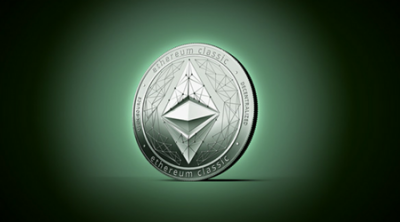 Will the price of Ethereum Classic (ETC) head up or down in the coming weeks and months, and why? Find out in this handy guide.
Read more…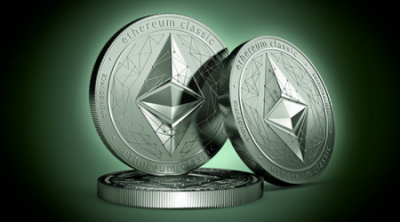 Find out how and where to buy Ethereum Classic in Hong Kong as well as what to consider before buying it in our step-by-step guide.
Read more…
Where can I exchange money?
The answer to this question depends on the reason for your exchange. If you're looking to convert money to send it overseas, some of these providers won't be the best option for you.
Money transfer companies. These are specialist currency exchange and money transfer companies, and they offer competitive exchange rates and low fees. Many of them also offer a large range of services such as forward contracts and market orders.
Walk-in kiosks and banks. These are the best known currency exchange and money transfer destinations for many Hong Kongers. Some of them, such as Western Union and HSBC, offer competitive deals for sending money overseas or converting money depending on the service.
Credit cards, debit cards and travel cards. Apart from travel money cards, these will exchange your funds from Hong Kong dollars to the currency of your choice instantly using the applicable exchange rate. For some cards this will be the Visa or Mastercard rate, which by itself is competitive. However, if you have to pay a transaction fee or ATM withdrawal fee for the transaction, it may become expensive. Travel cards will allow you to transfer funds onto your card at the exchange rate set by the card provider. This allows you to avoid exchange rate fluctuations.
Comparing exchange rates
Below is a comparison of the advertised rates for three different money transfer companies. Whenever you carry out a comparison, be sure to get an accurate quote from the provider rather than using the advertised rates as the two may be different.
| | HSBC | OFX | MoneyGram |
| --- | --- | --- | --- |
| USD/HKD | 7.857 | 7.871 | 8.06 |
| EUR/HKD | 10.732 | 10.661 | 10.84 |
| Fee to sender | HKD$55 | HKD$0 | HK $97 |
*The above rates and fees are correct on 6 January, 2018 . Always source a quote for accurate, current day rates.
This comparison doesn't take into account transfer speed, which may be an issue for you. It also doesn't take into account transfer methods, for example sending money to be picked up in cash by your recipient.
Q&A: Finding the best rate
Where can I find up-to-date foreign exchange rates?
You can check sites such as XE or Oanda to find up-to-date exchange rates. Also remember that banks and money transfer companies will publish their own exchange rates.
Do I need to convert my income into Hong Kong dollars for my tax return?
Yes, you will need to report all foreign income as Hong Kong dollars when filing your tax return.
Why are bank exchange rates not as competitive as money transfer service companies?
Money transfer companies specialise in foreign currency transactions and deal in large amounts, giving them savings that they can in turn pass on to consumers.
How will a money transfer or currency exchange service make money from me?
These services will profit from your transaction in two ways. One is through adding a margin to your exchange rate, and the other is by charging you a transfer fee. Some services will do both.
---
*This article discusses how to get the best exchange rates when sending money overseas. The use of the term "best" does not refer to product ratings and are subject to our disclaimer. Exchange rates mentioned in this article are valid at the time of publishing and may vary with time.