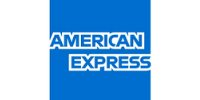 Finder is committed to editorial independence. While we receive compensation when you click links to partners, they do not influence our content.
American Express Credit Cards
Access travel privileges, reward earnings, introductory offers and more with American Express.
Compare the different points and mile-earning credit cards on offer from American Express. Choose a card with a low annual fee and straightforward earnings opportunities or a card with a comprehensive benefits package such as the Platinum Card.
The credit card company that is also a credit card network, AMEX offers its card members a wide choice of premium travel rewards and generous opportunities for earning Membership Rewards points or cashback.
Compare Credit Cards
Types of American Express credit cards
American Express cards can be split into two groups: credit cards that operate as traditional credit cards with a credit limit and a minimum monthly repayment and charge cards that require you to settle the full bill at the end of every month. Each of these two groups includes individual cards which feature different benefits, such as premium travel perks or a high rewards earnings rate.
Everyday rewards charge cards
With an accessible annual fee, the American Express Gold charge card includes enrollment in the American Express Membership Rewards Program which earns you a point for every Hong Kong dollar in charge card spend. You also get a collection of benefits, including savings on movie tickets. The Green charge card trims the annual fee even further while still earning you Membership Rewards points on all your credit card spend.
The Platinum Card charges a higher annual fee and bundles a very broad range of travel benefits and perks into a single product. These include access to airport lounges, the World Trade Centre Club in Hong Kong, complimentary tier status with leading hotel groups as well as a concierge service dedicated to card members, to name but a few. You also receive Membership Rewards points on every Hong Kong dollar of card spend.
Everyday rewards credit cards
For a rewards credit card with a low annual fee, consider the American Express Gold Credit Card or the American Express Green Credit Card. Both credit cards are enrolled with American Express Membership Rewards, earning you points on your everyday credit card use. If you meet the annual spending milestone your Gold Credit Card membership fee will be waived.
Premium rewards credit cards
Your American Express Platinum Credit Card includes several welcome offers, membership of the Gourmet Club and an accelerated Membership Rewards earnings rate. You are also offered a buy one, get one free ticket when you attend a Friday show at select cinemas.
If you prefer a straight-forward cashback option, consider the Blue Cash Credit Card from American Express. At the time of writing the card offers 1.2% of your entire credit card bill as cashback, while adding a sprinkle of benefits including cash vouchers and two complimentary movie tickets as well as a first year annual fee waiver.
American Express has partnered with Cathay Pacific to offer a pair of airline credit cards. The American Express Cathay Pacific Corporate Card offers you the opportunity to earn Asia Miles on all qualifying credit card spend, and includes two airport lounge coupons each year. You can choose to accelerate your Asia Miles earnings rate by applying for the Elite edition of this card.
Earn points on the Cheung Kong reward program and enjoy exclusive discounts with companies in the Cheung Kong group by applying for the American Express Cheung Kong Card. Each Hong Kong dollar in card spend earns you one rewards point. The card also includes a range of other benefits including discounts on movie tickets.
Corporate and business credit cards
Many of the American Express charge cards and credit cards for individuals are available for business and corporate users too. Benefits and rewards on corporate cards vary, but your corporate card offers extensive management tools which allow you to reduce transaction costs and bookkeeping efforts.
What benefits can I get with an American Express credit card?
American Express Membership Rewards

One of the oldest and most expansive credit card rewards programmes offers a lot of options when you are ready to redeem your points. With the Turbo program, you can earn double points on your spending in exchange for an annual fee of HK$240 and the points never expire. Redemption is flexible and you can redeem your points for goods, travel services including hotels and flights as well as cash coupons.

American Express Selects

All American Express card members are enrolled with American Express Selects which offers discounts and privileges throughout the year. You can benefit from Selects offers wherever you travel in the world.

Referral bonus

Many of the American Express cards allow you to earn bonus points if you refer a friend or family member for an American Express credit card, and if they apply successfully. This can be an easy way to top up your American Express Membership Rewards points balance.

Travel privileges and discounts

As an American Express card member you have access to a range of travel benefits. Premium American Express cards include significant travel benefits which can easily outweigh the annual membership fee if you travel frequently.

Supplementary card members

You can add several additional card members to your American Express credit card or charge card account. Each supplementary card member will earn points as they spend, and may also be eligible for the benefits and privileges that are associated with a particular charge card or credit card product.
How can I apply for an American Express credit card?
Choose which type of American Express product suits you best. Some individuals prefer the simplicity of a charge card while a credit card has different advantages, including the ability to carry over a balance. The green "Go to Site" button will take you to the American Express website where you can securely complete your application. Before you start, check the requirements below.
Eligibility requirements
Age. American Express only accepts applicants who are 18-years-of-age or older at the time they apply.
Residential status. Residents of both Hong Kong and Macau are welcome to apply for American Express cards.
Income requirements. There are minimum income requirements on all American Express credit cards, and the eligibility threshold varies depending on the card you choose. The American Express

Explorer

card, for example, requires a minimum annual income of HK$300,000, while the Blue Cash credit card from American Express is open to all applicants.
Other requirements. Some cards have more specific requirements. For example, you can only apply for the American Express Peninsula Platinum credit card by invitation. For the American Express Gold Business Card, the applicant must be 21 or above.
Credit history. As long as you have a clean credit history with no recent bankruptcy or loan defaults you should pass this part of the application process, although American Express will also look at the total amount of debt you currently have outstanding.
Necessary documents and information
HKID card or passport. As you fill out the application form, you'll be required to enter your Hong Kong ID number. When you've completed the application process, you'll need to upload a copy of your Hong Kong ID and passport (for non-permanent resident) via the American Express Document Upload Centre.
Proof of address. A utility bill, bank statement or a telecoms bill issued within the last 3 months is satisfactory and any one of those needs to be uploaded once you've completed the application form.
Financial details. You'll need to enter your full financial details on the application form, including your current annual income and the address of your employer. Also declare any assets you have, including the value of your home if you are a homeowner, as this can weight your application in favour of a successful decision.
Phone number. AMEX only accepts local (Hong Kong) phone number.
Proof of income. Qualifying documents include a Tax Demand Note issued by the Inland Revenue Department, Autopay Salary Bank Statements, a payslip or a letter from your employer.
Supplementary cardmember details: Once you've completed the application form you can review the details you've entered. You also have the opportunity to nominate any supplementary cardmembers that you would like to share the account with.
American Express cards cover a lot of needs and requirements but always compare all the current credit card products from different providers so that you're sure an American Express credit card is suitable for you.
Frequently asked questions about American Express credit cards