Finder is committed to editorial independence. While we receive compensation when you click links to partners, they do not influence our content.
Where to buy surgical masks online in Hong Kong
Check out these online retailers that can home deliver surgical masks.
Due to recent events, many stores are experiencing a shortage of certain products. Be aware that many retailers may currently be out of stock, have longer shipping times than usual or be charging above-average prices. Remember that stockpiling items isn't actually necessary right now and that over-buying can leave others vulnerable.
Some sellers will charge prices far above the average, also known as "price gouging". We encourage consumers to be vigilant about unusually high prices, and compare options before making a purchasing decision.
Before you buy, check in with the Hong Kong Department of Health for up-to-date information on COVID-19, and Centre for Health Protection for information on the use of surgical masks in Hong Kong. If you are in need and are looking to buy surgical masks online, here's where you can.
---
1. Etsy
Global online marketplace Etsy has a range of masks from third party sellers on offer. As they are handmade, it is important to be mindful of quality when making a purchase.
Free delivery on some items

Goods are arty and different

Products from local and international sellers available
---
There's a lot to shop at eBay. When purchasing a surgical mask here, make sure you buy from a reputable seller; one with eBay Plus is ideal.
Significant product range

Buyer protection

You can easily buy in bulk and save money

Competitive prices

Sign up to eBay Plus and score free shipping and returns on millions of items
Go to eBay website
---
3. 3M
3M brings you scientific products that are tried and tested. It has a range of high-quality surgical masks and N95 masks as well as disposable N95, P95 masks, R95 and P100 masks.
Long-established, reputable company formed more than 100 years ago

Great range of cleaning and hygiene products

Exceptional customer care
---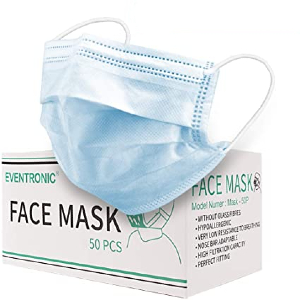 As one of the world's largest online marketplaces, Amazon features an array of sellers offering surgical masks at different price points, so you can find one that works for you.
Long-established online provider with secure website

Secure payment systems

Sign up to Amazon Prime and get free shipping and returns on millions of items

Bulk buy items and save cash

It's unlikely the sellers will ever run out of stock here
Go to Amazon website
---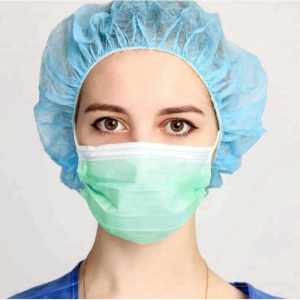 5. DLY Diary
At DLY Diary you get a range of cloth face masks and sanitary products. There are also reusable N95 masks with protective filters, and full face cover masks with visor shields.
Free shipping on orders of US$300 and above

Fast delivery

Great customer service
---
AliExpress is a global marketplace with a wide variety of items available from third-party sellers. Note that some buying options may take several weeks to arrive, depending on the country of origin.
Free delivery from selected sellers

Everything you need for health, the home, cleaning, sanitation, beauty and more

Easy-to-use site

Discounts and vouchers are available, and there are regular sales
Go to AliExpress website
---
7. Ubuy
Get everything you need for home, health, office, beauty and more here. Ubuy has an assortment of cloth, cotton and disposable face masks, at reasonable prices. Buy as singles or in bulk packs of 50 or 100. There are sizes to suit men, women and children.
Everything you need for health, hygiene, home, pantry, pets, electronics, work, fashion and beauty is all at the one place

Excellent variety of products

Worldwide shipping

Easy-to-use website
---
8. Goodmask
Made in Hong Kong with its factory in Taipo, Goodmask is a home-grown surgical mask brand with its masks thoroughly tested.
Adult and children sizes

Thoroughly tested with all masks

up to standard BFE > 99%

Free e-coupon for every order

Need to register as a member first and order on its member portal
---
Does your company belong in this list?
---
Which of these retailers offer free delivery?
Etsy: Free delivery on some items
eBay

: Free delivery from selected sellers

Amazon

:

Sign up to Amazon Prime and get free shipping and returns on millions of items

DLY Diary:

Free shipping on orders of $300 and above

AliExpress

: Free shipping from selected sellers
---
Will a cloth mask protect me?
While a cloth mask won't guarantee the same level of effectiveness as an N95 or KN95 mask with a valve, the cloth is there to prevent the moisture when you breath and cough from travelling too far in the air. They also serve as a good reminder to stop touching your face.
---
How to make your own face mask
If cloth or N95 masks are hard to find or out of stock online, consider sewing your own. If you have a small swatch of fabric about the size of a napkin, shoelaces, scissors, and a needle and thread, you can make a mask without additional supplies.
---
How to remove your mask properly
First, be sure to wash your hands thoroughly before putting on your mask. When you're ready to take it off, do not touch the front of the mask, because it could be contaminated. Instead, remove it by pulling the bottom strap over the back of your head, followed by the top strap. Discard the mask and then wash your hands with soap and water.
---
What's the difference between P2, N95, FFP2 and KN95 face masks?
The difference lies in the testing requirements for each country of origin. P2 masks adhere to Australian and New Zealand testing standards, KN95 to Chinese requirements, FFP2 to European standards and N95 to US guidelines. All offer nearly the same level of protection, with some slight performance differences, as outlined by respirator company 3M.