Finder is committed to editorial independence. While we receive compensation when you click links to partners, they do not influence our content.
Compare some of the best international money transfer services
How to get the most competitive rate, the lowest commission and the quickest international money transfers.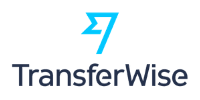 Fair service fees and mid-market rates – a major market differentiator
Next-day delivery for most currencies
Easy-to-use app
Go to site
Are you looking for a way to send money overseas? We compare a number of financial institutions that offer some of the best deals on international money transfers in the market. Read on for tips about how to find the best deal you can get.
Disclaimer: Exchange rates change often. Confirm the total cost with the provider before transferring money.
How to find the best exchange rate
Exchange rate information is for the most part readily available online. Banks publish their rates daily and large financial institutions all have online calculators that make it easy to see what they're offering. You'll find it's less than what you can get from a non-bank international money transfer service. Peer-to-peer (P2P) international payments can give you near the market rate; however, you're still going to pay a margin on the rate plus a commission.
Best-rate guarantees and price promises
TorFX offers a best-rate guarantee on international money transfers. Just send a photo or a copy of a competitor's quote and TorFX will beat it – up to the market rate. The sign-up process for TorFX is more involved than some other companies. For example, TransferWise lets you sign up using Facebook, but TorFX needs to see some paperwork before your registration is complete.
Travelex offer something similar called the International Payments Price Promise, which guarantees the best overall quote on international money transfers. You have to contact Travelex within 30 minutes of finding a better deal from a competitor. Like TorFX, Travelex have a two-step process to sign up. You can make on-the-spot payments before you speak to Travelex over the phone to complete your registration.
Bank and non-bank USD/ HKD comparison
| Service | XE.com | TransferWise | HSBC | DBS |
| --- | --- | --- | --- | --- |
| Rate | 7.81865 | 7.8190 | 7.856 | 7.8351 |
*08:35pm 06 Jan 2018
Tip:
Some online calculators quote the interbank rate and give you an example figure only. The actual rate you get is shown when you're given a full quote.
How to find the lowest commission
There are money transfer companies that won't charge you a commission, although these institutions may include a bigger margin on the exchange rate. Compare the exchange rate of the following no-commission international payment companies.
No commission
TorFX
Citibank Global Transfers
HSBC Premier Banking
OFX – finder exclusive deal
First transfer free
World First
CurrencyFair – finder first transfer free
Western Union
Low transfer fee
1st Contact Forex gives you every fifth transfer for free.
TransferWise also gives a good rate and charges 2.5% of the amount fee thats covered and an addition HKD$ 20.
InstaReM
Free global transfers using local banks in Hong Kong
If you have a HSBC Premier or HSBC Advance account, you can make free international money transfers to overseas HSBC accounts in over 30 countries with no transfers fees. Similarly with Citibank, instant fund transfers are available to overseas Citibank accounts in 19 countries.
Check with your bank to make sure you fit the requirements for waived international money transfers.
How to find the transfer speed you want
Many of the money transfer companies we compare can send money overseas at a good rate and a good price, but the process will take a couple of days.
There are three companies that can send money overseas that is ready to collect in just minutes. If you need to get emergency cash overseas quickly, WorldRemit, Western Union and MoneyGram are the companies to compare. They have the highest transfer fees and you can find a better rate elsewhere; however, Western Union and MoneyGram have hundreds of thousands of cash collection points all over the world.
Back to top
How to find the money transfer features you want
Different companies have different strengths. For example, Western Union is good for speed and accessibility and not so good on fees; whereas a company such as TorFX can help with purchasing overseas property and immigrating to another country.
If you're looking for more transfer options, such as market and limit orders, you can have a look at these companies.
TorFX
1st Contact Forex
FC Exchange
Currency Solutions
WorldFirst
OFX
Mercury FX
If you're looking for business international money transfer services, you can consider these companies.
WorldFirst
OFX
TransferWise
PayPal
Mercury FX
InstaReM
Compare business international money transfers
If you want to make regular international money transfers, you can have a look at these companies.
TorFX
OFX
Currency Solutions
UAE Exchange
Mercury FX
InstaReM
Back to top
Where are you sending money to?
Read specific information to find the best way to send money to different countries on this page. From Afghanistan to Zimbabwe, find out which companies support which currencies as well as Western Union locations and more.
How to compare international money transfer companies
Transfer fee. The price of the international money transfer.
Exchange rate. The rate of exchange between Hong Kong dollars and the foreign currency.
Transfer speed. The time it takes for the money to reach the recipient. Transfer time ranges from minutes to half a week.
Payment methods. Can you pay using your credit card or debit card?
Collection options. Do you have the choice of collecting the money as cash or having it deposited into a bank account?
Customer service. Can you contact a customer service representative if you have a question about your international money transfer?
---
If you have any questions about comparing international money transfer companies, get in touch with us using the form below.
This article discusses how to get the best exchange rates while sending money overseas. The use of the term "best" does not refer to product ratings and are subject to our disclaimer. Exchange rates mentioned in this article are validated at the time of publishing and may vary with time.
More guides on Finder