Finder is committed to editorial independence. While we receive compensation when you click links to partners, they do not influence our content.
Where to buy rapid COVID tests online
At-home DIY tests are a fast way to self-screen for the virus. Here's what to know.
Note: Finder has not tested kits listed on this page and can't guarantee test accuracy. We update providers based on availability, but stock fluctuates frequently with demand. Seek a PCR test to more accurately test for active infection.
As the world adjusts to COVID, we're hitting bumps as cases surge and new variants such as Delta and Omicron emerge.
The CDC encourages vaccines and boosters, continued mask-wearing and frequent testing to curb the spread of Omicron. To further reduce the chance of spread, it also recommends rapid COVID tests as an over-the-counter, at-home way to screen yourself for the virus if you have symptoms of or have been exposed to COVID-19. Before choosing a kit, familiarize yourself with the nuances of antigen, PCR and saliva collection kits.
When can an antigen test be useful in Hong Kong?
Although pre-testing is not a condition to enter places like shops and restaurants in Hong Kong, there might still be exceptions and you might still find an antigen test useful:
Pre-check at home: You suspect that you have caught the virus and want to do a pre-check at home before going for a more expensive PCR test at a clinic or testing centre. Or perhaps you are not able to go out or prefer to do the test at home.
To fulfill travel requirement: although travelling is rare, many people are moving out of Hong Kong for good these days. Some popular destinations, like the UK, accepts a less expensive antigen test (i.e. lateral flow test) for pre-departure testing and accepts an in-person test or self-test (with video or photo proof).
To visit care homes (for elderly, disabled): Visitors to the care homes in Hong Kong need to present a valid PCR or antigen test result (negative) if the visitor and resident are not both fully vaccinated.
Where can I get an at-home COVID test?
There are mainly three antigen test kit brands to choose from as they are recognised by the Hong Kong government.
Indicaid
Roche
Panbio (Abott)
You can purchase the antigen test kits from: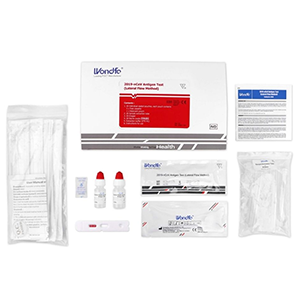 Little Whale Pty Ltd is the authorised distributor of Wondfo Rapid Antigen Test in Australia. We offer a variety of TGA registered Medical Products. Hong Kong customers can buy online now.
Hong Kong warehouse delivery by SF express
Accept all kinds of payment, including credit cards, Alipay, micropayment and bank transfer
Offering group discounts – supporting enterprises and communities to fight the epidemic
Go to Little Whales' website
---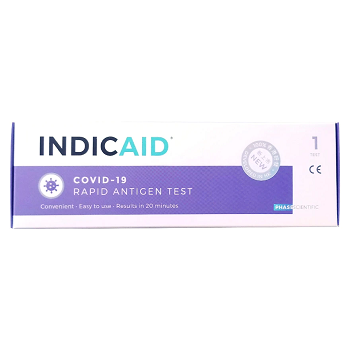 Your go-to health and beauty shop
Free shipping for over HK$399
Free pickup at store for order over HK$50
Go to Watsons' website
---
---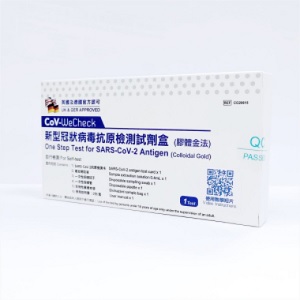 HKTVMall
Everything for the home and family is at HKTVmall. There's a huge variety of vitamins, medicines and tools to keep you healthy.
Delivery is $40 for VIP members for orders above HK$350

Many brands/products to choose from other than the ones approved by HKG
---
Cities and metropolitan areas are finding test kits hard to come by, whereas you may find wider availability in outlying and rural areas. Look out for retailers reportedly inflating their prices for at-home test kits. Call around to different locations to learn what's in stock and how much they cost.
What are the different types of at-home COVID tests?
There are two types of diagnostic tests you can perform on yourself or a dependent at home — antigen or PCR tests. While they can both determine if you have the virus, they differ from each other.
Antigen tests, otherwise known as "rapid" tests, detect nucleocapsid protein from SARS-CoV-2, according to the CDC. Results can come back in as little as 10 minutes or as long as 45 minutes. They cost from HK$80-150 each.
PCR, or polymerase chain reaction, or "molecular" tests can identify trace amounts of coronavirus DNA on a patient's sample. Results typically take longer, from one hour up to two days. PCR tests can cost upward of HK$800 or more if done at a clinic, while a DIY home PCR test cost approximately HK$300 and result typically comes out in 24 hours once you've submitted the sample to the laboratory.
How do at-home COVID tests work?
Rapid and molecular testing procedures have many similarities. Most COVID tests require you to take a nasal swab, but some only require a cheek swab to collect a saliva sample. You typically insert the swab into a solution for 10 to 15 minutes.
Results are often similar to home pregnancy tests that show two lines for a positive result and one for negative, though several provide results through a smartphone app.
Each test unit is designed for one-time use. Some kits contain two or more test trials inside. Carefully read the instructions for your kit before you begin.
How accurate are at-home COVID tests?
Preliminary studies show antigen tests accurately pinpoint COVID infections in 72% of people with symptoms on average, compared to 58% of infected people who are asymptomatic.
However, molecular tests are highly sensitive and accurate, getting error-free results between 95% and 100% of the time.
How to safely use your at-home COVID test
As with any product, carefully follow the instructions included with your at-home testing kit. Before using it, ensure that your test is not damaged in any way, and always check the expiration date.
If you test negative but are experiencing COVID symptoms, the CDC suggests self-testing again within two to three days to rule out negative results due to testing too early in your infection.
If you test positive, contact your primary care physician to report your results and learn about treatment specific to your symptoms.
I've tested positive. How do I know if it's Omicron?
It's not possible to tell. Most tests that commercial and public health labs use can identify SARS-CoV-2 — the virus that causes COVID — yet there isn't a way to determine the particular variant without sending your sample to a lab for genetic sequencing to isolate genetic signatures unique to a specific variant.
Continue to follow the CDC's isolation and quarantine guidelines, no matter the variant you think you've contracted.
Are at-home rapid and viral COVID tests approved by the FDA?
The FDA has approved more than 400 at-home rapid antigen tests designed for COVID screening — including Hong Kong's own Indicaid,
Cue COVID-19 Test for Home and Over The Counter (OTC) Use is the first at-home PCR COVID test to meet FDA approval for emergency use authorization and is approved for at-home use without a prescription as of March 21, 2021.
Experts at the FDA can approve products like tests and vaccines for emergency use without a prescription if it determines they're important to the community's health and safety. Doing so makes them more readily available to the public.
When a COVID test is appropriate
Experts suggest the best time for screening yourself with a COVID test is when you:
Experience any COVID symptoms.
Intend to gather with high-risk or vulnerable people.
Plan to travel or attend an event that doesn't allow for distancing.
Otherwise, regularly self-test to ensure against the possibility of a false negative result from a single test. False positives are more likely to come up when you use an at-home COVID antigen test and have no symptoms.