Here's who is set to spend the most on Black Friday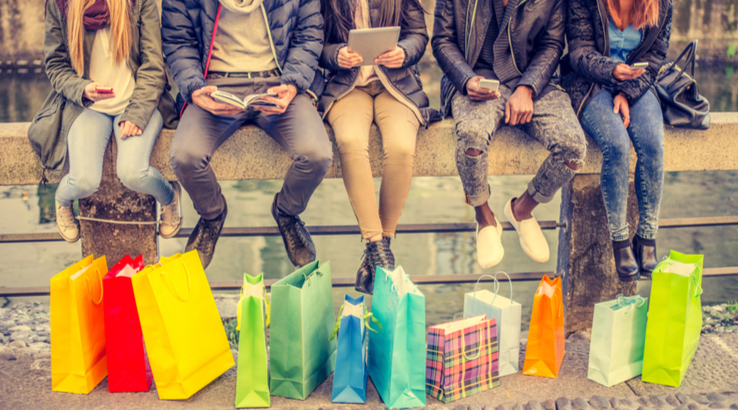 finder's survey reveals who plans to spend what when the frenzy hits on Black Friday and Cyber Monday.
With the Halloween sugar rush finally starting to subside, US residents are turning their appetites toward the next big feast – both the Thanksgiving meal and the Black Friday shopping frenzy.
Weeks before the arrival of the weekend that starts with Black Friday and ends with Cyber Monday, leading online retailers have already let a slew of early-bird deals out of the bag.
According to a recent finder survey, a cool $59.6 billion has been accumulating in more than 117 million shoppers' pockets – consumers have been waiting up to a few weeks (14.7%), 1-2 months (13.8%), 3-6 months (9.8%), 7-11 months (5.9%) and even the entire year (3.7%) to release a whirlwind of buying power.
But who exactly is going to pull the trigger on all that spending?
Surprisingly, finder discovered that men (58.4%) feel like their money is burning a hole in their pocket more than women (53.5%). Not surprisingly, millennials lead the generational rush with the majority (61.9%) intending to spend on Black Friday or Cyber Monday deals, followed by almost half (49.5%) of Gen Xers and more than quarter (27%) of baby boomers. The deep discounts also look more appealing to those with lower incomes, as well as widows, divorcees and those separated.
Take a closer look at the Black Friday/Cyber Monday stats and see how close you come to the average spender:
Men plan to part with $651 while women hope to spend $463.
Gen Xers, while less anxious than millennials, are prepared to drop more – $604 compared to millennials' average of $557 and baby boomers' $438.
Adjust your forecast down to $414 if you only make $25,000-$50,000, or splurge an average of $1,565 if you bring in more than $150,000 a year.
The bigger your house, the higher your budget; married folks are set to spend $627, much more than those separated ($552), widows ($491), singles ($462) and divorcees ($426).
---
Picture: Shutterstock