Here are 2017's top holiday toys lists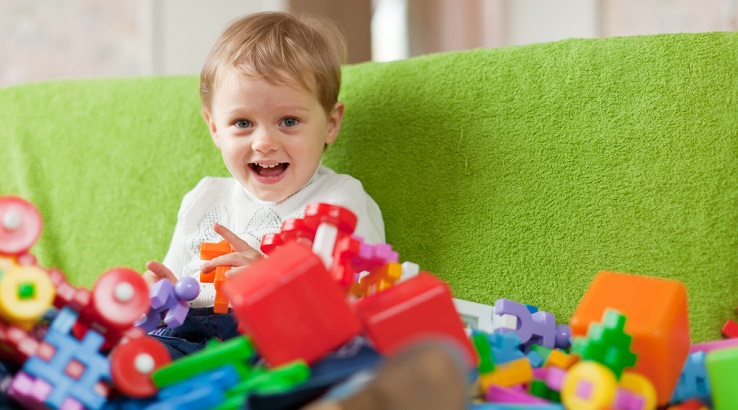 The best of Amazon, Target, Toys "R" Us and Walmart.
Black Friday is approaching quickly. In less than a month, retail stores across America, as well as online, will be offering huge savings on a slew of discounted products, from clothing and crockery to the latest tech and toys.
Deciding which toys to buy for Christmas without spoiling the surprise can be a difficult decision. There are so many options available and it's not always easy to know which ones are the most popular.
To make things easier Amazon, Target, Toys "R" Us and Walmart have released their top toy lists for 2017.
These prominent shopping retailers carry enormous collections of toys, games, novelty items and knickknacks. However, if you aren't aware of what's going to sell out soonest you could end up missing out entirely.
WowWee's Fingerlings and Spin Master's Hatchimals are already some of the most sought-after playthings but what other toys are going to be flying off the shelves this season? Check the lists below to find out!
Amazon
Online delivery service Amazon released a Top 100 toys list for 2017, featuring a plethora of different products.
Amazon's website makes it simple to narrow and refine your search by providing unique options and criteria, such as the top-selling 25 toys and the ability to search by category, age, price range or customer reviews.
One of the site's best-selling featured toys is Spin Master's Soggy Doggy Board Game, where players take turns bathing a toy puppy who occasionally, at random, will shake himself dry, wetting everyone in close range.
There's also Hasbro's Nerf Nitro Flash Fury Chaos. Foam cars are loaded into a powerful blaster and shot out at pop-up targets while trying to avoid included obstacles or can be fired out over long-jump ramps for stunts.
Target
Featuring more than 25 of the holiday season's most celebrated items, including 11 Target-exclusive toys, this year's list is separated into categories to help parents and purchasers select stocking stuffers.
Target has everything from next-generation techy toys to the latest character crazes. There are toys that will get kids up and active, interactive play items and products that will encourage children's imagination.
There's Moonlite, a bedtime story projector for your phone that displays colorful images onto the ceiling or wall, allowing you to read fairytales and play complimentary sounds while your children are in bed.
Melissa and Doug's Deluxe Star Diner Restaurant is a life-size double-sided wooden play set that lets kids pretend to cook and serve food for their parents, siblings and friends who enjoy the meal at an attached booth.
Toys "R" Us
Prominent children's toys marketplace Toys "R" Us has not only listed the top 50 toys for 2017 but also released a nifty top 20 lineup, composed by the retailer's ever-popular "spokesanimal" Geoffrey the Giraffe.
One popular item is the Fisher Price Shimmer and Shine Magical Genie Dream Palace Set. The Palace door opens to reveal three levels of play, over 20 play pieces and surprises, including sound-activated features.
Walmart
Walmart released its annual Top Rated by Kids list, curated by hundreds of kids aged 18 months to 12 years.
The 2017 toy list includes interactive products, collectables and toys inspired by movie and TV characters. As an extra incentive, nearly one quarter of all the featured merchandise is only available for purchase at Walmart.
Hasbro's FurReal Friends Roarin Tyler, the Playful Tiger is sure to be on many children's most-wanted lists. The hairy pet can make over 100 sound and motion combinations and comes complete with his own play toy.
Disney's Frozen film still resonates with kids worldwide and Walmart's exclusive two person battery-powered Ride-On Sleigh displays authentic graphics, flashing lights and boasts a magical tune that plays on command.
Other retailers
Kmart has put out its annual Fab 15 Toys List, crafted from input provided by Shop Your Way members and also from data based on industry trends, highlighting the most in-demand toys for the 2017 holiday season.
Retail department chain Kohl's also released a comprehensive list of gift ideas featuring the Best Toys of 2017.
While Best Buy, Walgreens, Kroger and Macy's don't have specific holiday lists, they carry a wide range of toys.
Latest Black Friday deals
Picture: Shutterstock