Finder is committed to editorial independence. While we receive compensation when you click links to partners, they do not influence our content.
Herbody Cosmetics CBD skincare review
Two women with very different skin types gave these cannabinoid concoctions a whirl.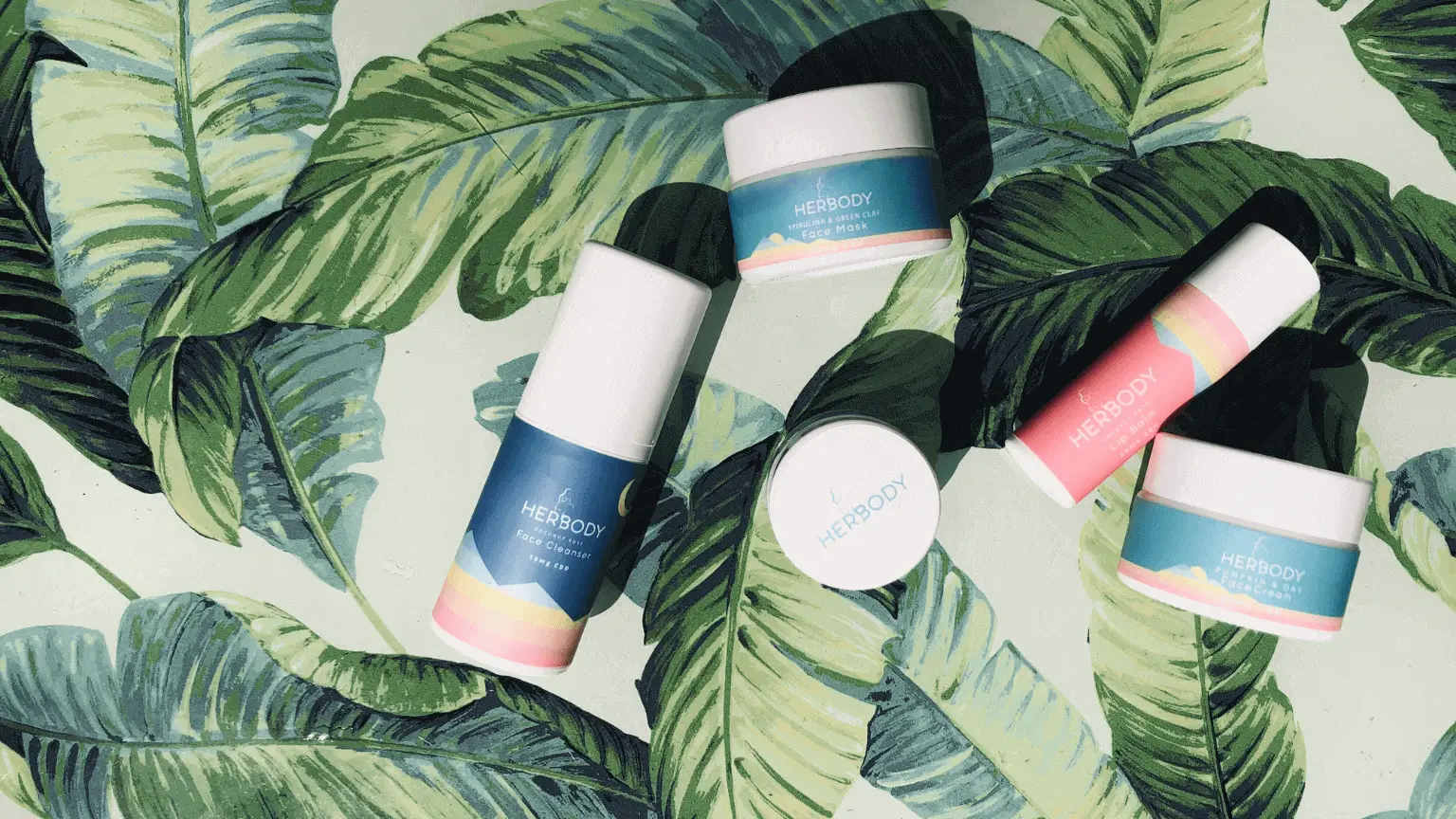 CBD has become a starring ingredient in everything from hand sanitizer to moisturizer, with devotees and skincare companies alike swearing by its purported smoothing and anti-inflammatory properties. I'll admit I was skeptical this cannabis derivative could outpace my usual products — I'm loyal to Japanese skincare brands Boscia and Tatcha — but I was willing to give new products a try.
While I'm all for products that can soothe my often-inflamed skin, mine tends to be on the oiler side, and many of Herbody's CBD beauty products are quite emollient. So what better way to test a product's moisturizing properties than on dry, mature skin? Namely, on my grandmother, Helen, who's tried more brands than I can count and doesn't suffer fools gladly in her beauty regimen.
So in one review, you'll get two different skincare perspectives.
Herbody Cosmetics sent me this product for free so that I could try it out. I've tested it thoroughly before writing this review, and you can rest assured you're getting my honest, unbiased opinion.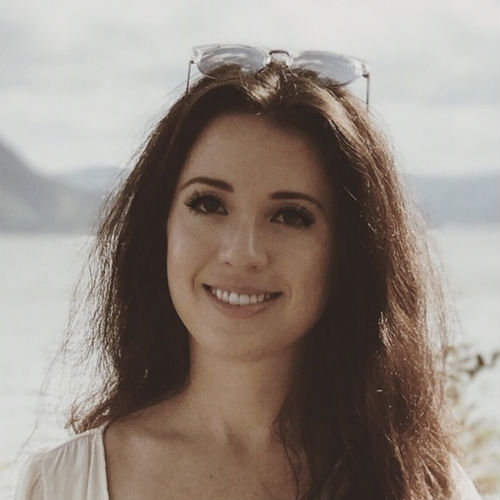 Herbody Cosmetics review
Herbody Cosmetics sent me the Herbody Skincare Sample Pack, which contained five products.
Camellia Rose CBD Face Cream
Helen found this to be heavy, and unfortunately, it caused redness and flushing in her skin. However, she noted most moisturizers have this effect on her, so she sticks with a few tried-and-true brands.
I didn't experience any irritation with this, but it was a little heavy for my oily skin. I'd use it in the winter to soothe scaly patches that tend to coincide when the Nor'easters start rolling in.
An interesting aspect of this product is that it contains vitamin C. Typically, skin-brightening C is found in serums, which you would apply before a moisturizer.
I'd be interested to see if this ingredient made a difference in skin turnover over time, while keeping it soft and smooth from day to day. I did notice an immediate smoothing and calming effect, especially on my decolletage, which tends to get red and bumpy.
Coconut Rose CBD Lip Balm
This beeswax-based lip balm felt soothing and lusciously moisturizing — both Helen and I agree. While other balms fade after a few minutes and leave my lips feeling parched, this cocooned them in softness that didn't wear off —even when I chugged a glass of water a half-hour later.
While I love a heady coconut scent — and all the products are called coconut rose — I didn't detect a hint of coconut. But I did notice a mild, honey-like flavor.
Pumpkin & Oat CBD Eye Cream
Helen's biggest undereye gripe is bags, she says, so she likes a heavy-duty cream at night to firm them. She found this product worked only for nighttime: "I don't think makeup would have held up over it," she said. "It's very heavy."
However, I applied it in the morning and topped with concealer, which went on smooth as butter. It's a thick, concentrated cream, so a little dabbing and blending goes a long way.
Herbody Cosmetics notes this cream contains an oatmeal base to plump skin's natural moisture barrier and skin-softening omega 3 and 6 from pumpkin. It also contains peptides and proteins, key ingredients in many mainstream eye creams. I found it on par with my current choice, Belif's Moisturizing Eye Bomb. My grandma, however, prefers her Derma E eye cream.
Coconut Rose CBD Face Cleanser
I love the ingredients used here — aloe vera, a known skin soother, has been part of my regimen for years. I was surprised by the texture of this coconut-based cleanser as I bounced it over my skin. It's more like a lightweight serum, while I was expecting it to be runnier like most cleansers.
It had a light clean scent and didn't cause any irritation — a win for me. In fact, my skin appeared calmer and less red than usual after I rinsed it off — I went straight to my makeup mirror afterward to apply foundation, while I usually have to wait for redness to subside after cleansing.
Spirulina & Green Clay CBD Face Mask
Clay masks typically work well for my skin. It always appears calmer and has a blurring effect on my pores, and this was no different. I followed the mask with Herbody's moisturizer to compensate for kaolin's drying effect, which gave my skin some of its dew back.
The verdict
Does CBD make a difference in these products? Maybe — but I didn't notice any major difference in my skin as compared to non-CBD products, and neither did my grandmother.
I noticed cannabidiol is about halfway down the ingredients list. So although I don't know the exact concentration, it's not an active component. However, it's true CBD oil, compared to other brands that use hemp oil.
It's hard to say if a higher dose would make a difference, but all in all, these were effective products with quality ingredients. I especially found the cleanser to be effective, even though the texture surprised me at first. But my skin looked so calm after a quick morning rinse, I could skip my usual follow-up primer.
What sets Herbody Cosmetics apart?
Unlike many other beauty brands, Herbody uses true CBD in its products, noted as cannabidiol on packaging. Many other skincare companies use hempseed oil, though many ingredient lists may note CBD oil or cannabis sativa seed oil.
What's the difference between hemp oil and CBD?
Though they are often used interchangeably, hemp oil and CBD are quite different. Hemp, or hempseed oil does not contain CBD, which is an ingredient from the hemp plant thought to have benefits like anti-inflammatory properties and a powerful concentration of antioxidants.
Unlike CBD, hempseed oil has been popular in many health-food store and alternative beauty and skincare products for quite some time, while CBD is a relatively new ingredient. Claims about its efficacy are not yet proven, and CBD is more expensive than hempseed oil, so you want to make sure you're paying for the real deal.
Alternatives to Herbody Cosmetics
Herbody uses quality ingredients in its skincare — from natural moisturizers like oat and aloe vera to stable vitamin C. But there are other skincare brands that use nourishing ingredients and CBD:
100% Pure. Though it doesn't currently offer products with CBD, its fruit-pigmented makeup and skincare contain vitamins, fruit acids and antioxidants found in nature, and you can shop by concerns like acne, enlarged pores or sensitivity.
Mission Farms CBD. Find CBD creams, bath soaks and soap, as well as CBD oils, mints and joint and muscle gel.
Herbivore Botanicals. Shop CBD-infused oils, serums and cleansing bars — the brand is transparent about the concentrations of CBD and its sourcing
U Beauty. Browse U Beauty if you like the idea of clean skincare, but don't want to clutter up your counter. U Beauty's two products — a moisturizer and supercharged serum — are cruelty-free, formulated for sensitive skin and made with 100% green manufacturing.
Sephora. If you're looking for skincare without toxic ingredients, Sephora offers thousands of products from clean-focused brands. Just look for the

Clean at Sephora seal

on a brand or product. It also has a small selection of pure CBD oils and serums.
More guides on Finder