Finder is committed to editorial independence. While we receive compensation when you click links to partners, they do not influence our content.
Has Amy Hennig's departure impacted Uncharted 4?
In June 2014, Naughty Dog lost one of the most creative minds in the industry to a mystery Star Wars game. We asked Naughty Dog if that departure has shaped or altered the narrative of Uncharted 4 at all.

Though Naughty Dog's games are graphically phenomenal, their visual fidelity is not really the reason we shell out our hard-earned cash for a day one copy of its latest game. What continues to draw players to Naughty Dog's titles are the gripping storylines, the believable universes and the relatable characters that inhabit them. It's no mystery that one of the major driving forces behind this success was Amy Hennig.
---
Hennig (an English literature graduate) took the reins as game director for the Uncharted series after working as an artist on Jak and Daxter. She often spoke publicly about the importance of game direction and narrative over graphics. Looking at Amy Hennig's career, personality and passions give you a clearer idea of why the Uncharted series has garnered such a huge following, and her influence can surely be felt in Naughty Dog's other recent hit, The Last of Us.
It could be argued that people like Amy – people with a passion for good storytelling – are few and far between in the gaming industry (though good writers seem to be a dime a dozen at Naughty Dog), and for better or worse, her departure is bound to have an impact on Uncharted 4: A Thief's End. With that in mind, we asked Naughty Dog's community strategist Arne Meyer whether Hennig's disbandment changed Uncharted 4 in any way, and he seemed confident the torch was handed on to the right people. Check out what he had to say below.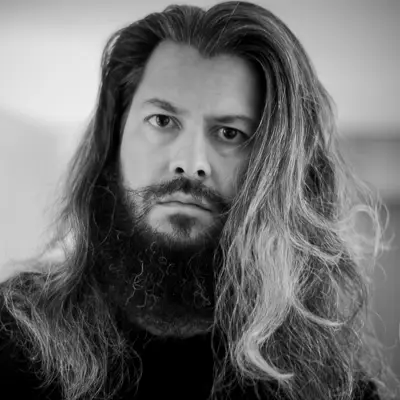 Arne Meyer
– Community Strategist for Naughty Dog
– Former Community Engagement Manager at Vivendi Games
– Proud of owner of one of the most mouth-watering, vegetarian-friendly Instagram accounts around
Has Amy Hennig's departure – someone who is so passionate about narrative in the games we play – changed Uncharted 4, in any way?
AM: "I mean it's always a challenge when someone who is so visible and is so instrumental in, either gameplay or in narrative leaves the studio. But I think it's a testament to our studio, in the fact that we have a very collaborative environment that everyone's working at a really high level that we're able to pull together and make up for anybody leaving the studio.
We've had instances, in the past, where super-instrumental people left the studio in other aspects of it, whether it's art or in technology as well, and everyone is always able to pull together and step in and make up for it. I mean I think we're fortunate that we have such great people like Bruce [Straley, game director for The Last of Us] and Neil [Druckmann, creative director for The Last of Us] who not only also have been a part of the Uncharted series from the beginning but they were involved – intimately involved – with the narrative. They have their own strengths. They made their own success with The Last of Us, and that's just an example of what the rest of the studio is like, that everyone else can work at that high level as well and I think we've done a great job of putting together a great game."
More guides on Finder